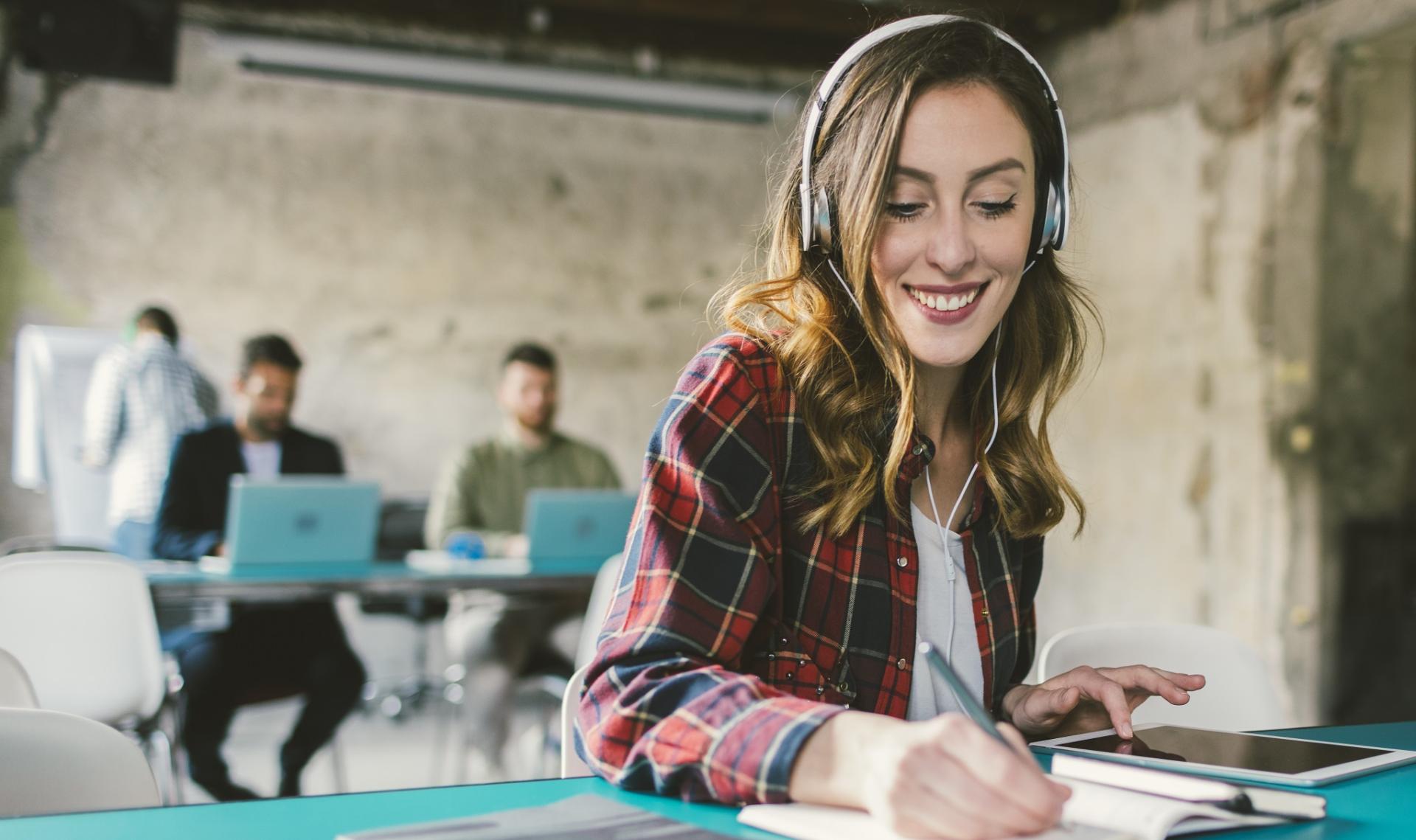 AI, Automation and Machine Learning - the Future of Work is Now
AI, Automation and Machine Learning: Find out what you need to know and what steps you can take now to build your abilities to make yourself continually ready and relevant in the workplace.
In this episode of Careers Conversations, Career Advisor Siobhan Murphy is joined by David Collings, Professor of HRM and Associate Dean for Research at DCU Business School, along with Brian Harney, Associate Professor of Strategy and HRM at DCU Business School.
The podcast features a fast moving conversation examining the likely impact of AI, Automation and Machine Learning on the world of work, and the importance of career management as a core skill to navigate the Future of Work.
David emphasises that there is an increased level of responsibility on the individual to drive their own learning, with the most marketable skills being those that interface with technology.
Soft/transversal skills, such as leadership and teamwork, will continue to be very important, while technical skills such as machine learning, artificial intelligence and broader digital skills, will be in increasing demand.
Critical thinking studies such as philosophy are still very relevant, however it is important to hit the 'sweet spot' between traditional learning and technical skills.
Brian helps us to understand the Gig Economy, along with the usefulness of Microcredentials. These are short courses designed to hone a particular skill. He emphasises that practical problems do not respect disciplinary boundaries.
Both guests discuss their careers with Siobhan. They describe the setbacks they have experienced along the way, and explain how these ultimately led to their current careers. Both also had mentors and speak about the importance of this in their career progression.
Explore Your Interest in the Future of Work: You can listen to the 'Careers Conversation' podcast on the DCU website here. The podcast is also on Spotify here and is also available on Apple Podcasts.
Download Enabling the Workforce of the Future – The Role of Learning and Development. This research was carried out by Professor David Collings & Assistant Professor John McMackin from DCU Business School.
Our guests for this podcast are:
David Collings, Professor of HRM and Associate Dean for Research at DCU Business School
David has been a visiting professor at a number of international universities including King's College London and Cornell University where he was a Fulbight Scholar. His research focus is on talent management, staffing and the future of work. He has been named as one of the most influential thinkers in HRM on four occasions by HR Magazine.
Brian Harney, Associate Professor of Strategy and HRM at DCU Business School
Brian is former Programme Director of the award winning MSc in HRM and plays a leading role in the school's SME management development programmes. He is currently Principal Investigator of GETM3, a 1 million EURO EU funded project exploring entrepreneurial talent management