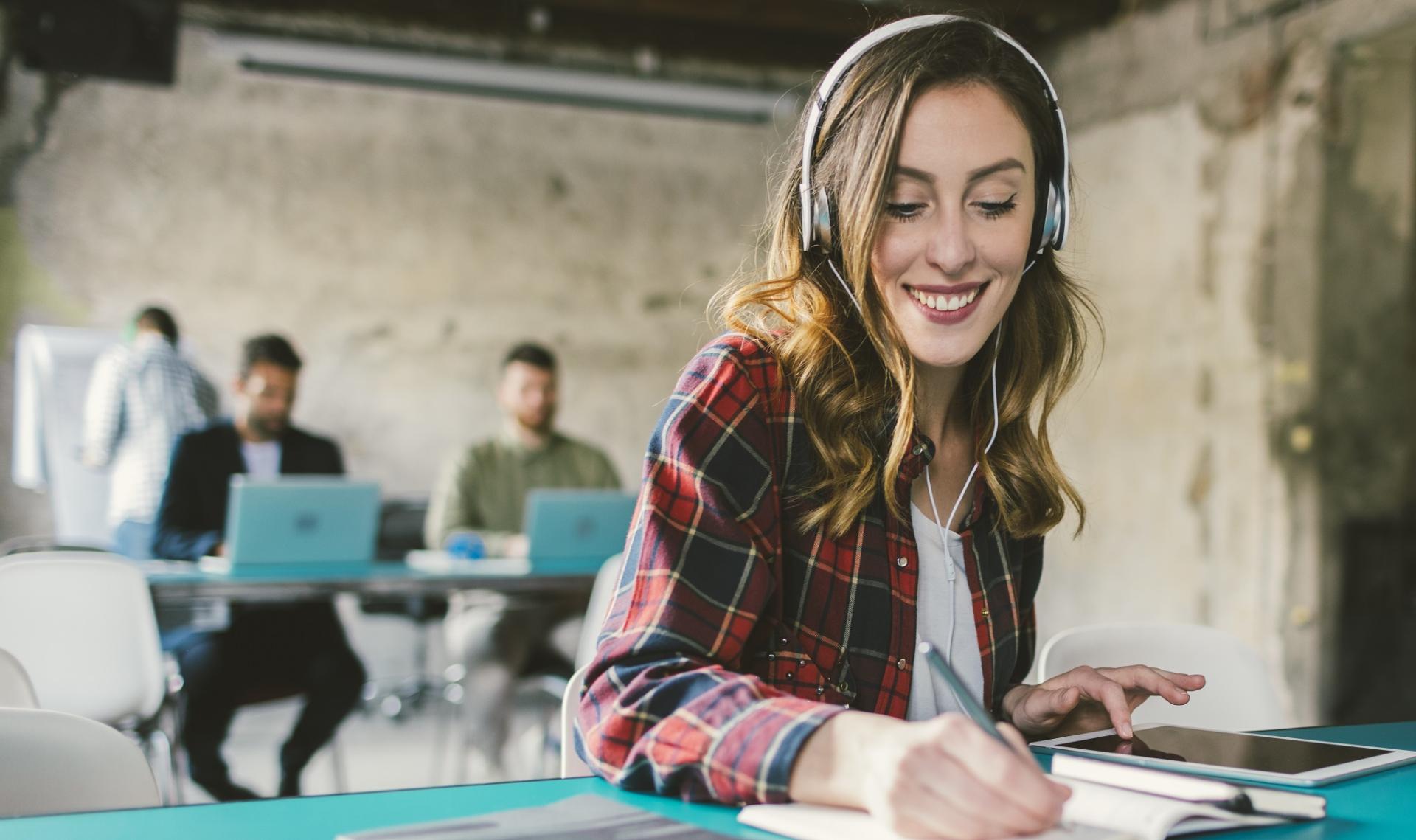 DCU Careers Service Podcast: EU Careers - why and how do you go about it?
Why should you consider a career in the EU Institutions and most importantly how do you go about it?
In the third episode of the DCU Careers Service podcast series, Careers Advisor and podcast host Siobhan Murphy sits down with Eimear Ní Bhroin, Language Affairs Officer European Commission Office, and Eoin Lavelle, Third Secretary Department of Foreign Affairs and Trade, to discuss the many opportunities available to work in the EU.
Language skills and standards are explained, as well as the many new and emerging opportunities for those with Irish language skills.
Eimear and Eoin share their insights as to the benefits of working in the EU and the local supports available here in Ireland to help you explore a career as well as guidance on recruitment and selection.
Both say students and graduates should take advantage of traineeships to help them start their career, and urge them to look for such opportunities on EPSO.eu and Ireland's Department of Foreign Affairs.
They also urge students and graduates to take advantage of DCU Careers Services, and prepare well for interviews.
Eimear urges students and graduates to set up an account on EPSO and keep an eye on job postings, and keep applying for roles.
The podcast series - entitled 'Career Conversations' - is a seven part series launched by DCU Careers Service last month.
Many of the episodes for the 'Career Conversations' series were recorded before the current COVID-19 pandemic crisis unfolded.
Later episodes in the series will provide more focus on the current situation.
The series is aimed at DCU students and graduates, but has useful information for anybody looking to build their careers regardless of what stage they are at.
"We are living in uncertain times, so why not take this opportunity to listen in and focus on your employability? Our listeners can use this time effectively to prepare for future recruitment and life after COVID19. Your skills and strengths will be needed in the workforce," says Podcast host Siobhan.
DCU graduates are highly sought after by employers, with alumni working in environments ranging from large multinationals to SMEs, family businesses and start-ups across every sector.
"This podcast series is an extension of the broad and informative services we already offer to DCU students and graduates.
"We hope it provides listeners with a useful way to integrate career management into their daily lives, some insights into what employers are looking for, the career stories of our guests and most importantly, given our current situation, a space to explore that careers can be just as messy as life!"
The Careers Service is DCU's central hub for employability. Through learning and development initiatives, the service empowers students to become successful in their chosen career paths; provide opportunities to connect students with the agile nature of the world of work; and be a leading player in talent development and employer engagement for our local, regional, national and global communities.
The podcast series is now available on Spotify here
It can be accessed via the DCU Careers Service section here.
It will be available on Apple and Android platforms soon.