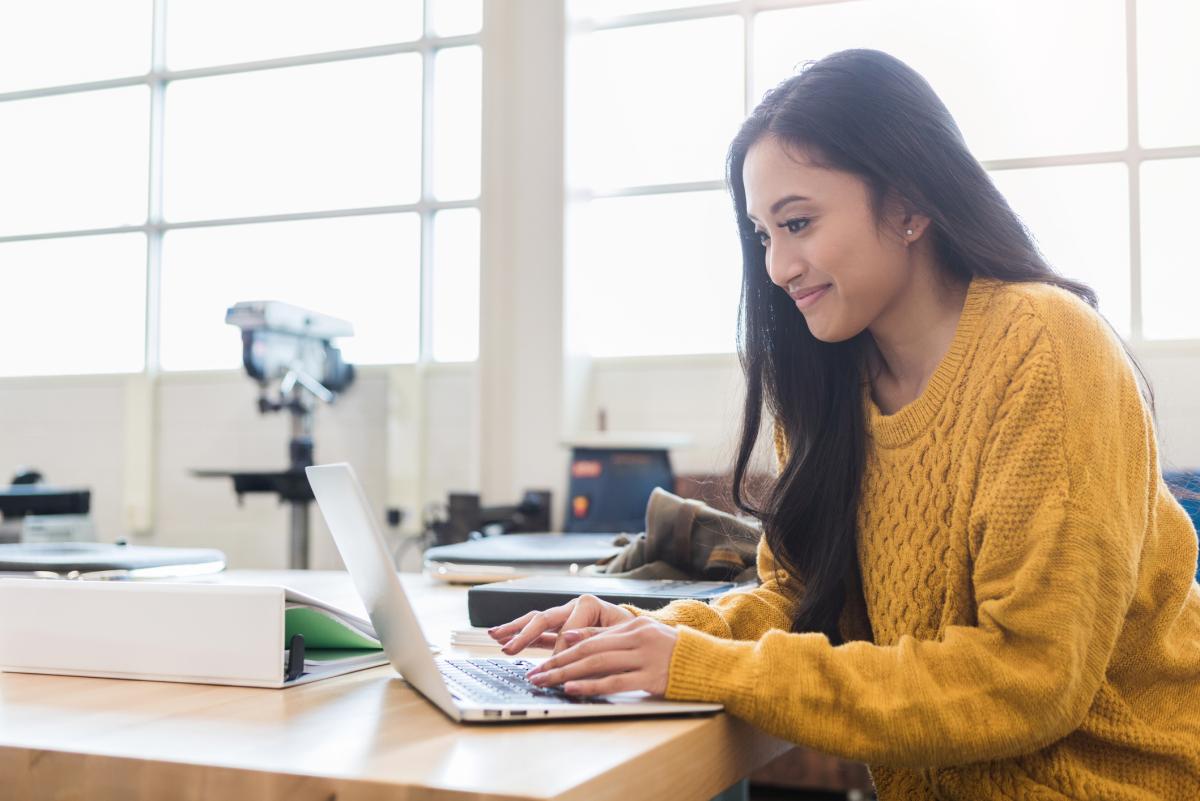 New undergraduate courses at DCU
Groundbreaking courses will deepen students' expertise and abilities to enable them to develop potential solutions to the biggest issues facing our world - today, and tomorrow. Students will explore topics including strategies to protect against future pandemics (Global Challenges), to transition to a zero carbon economy (Sustainable Systems & Energy), to investigate how technology is transforming human behaviour (Psychology & Disruptive Technologies) and to leverage technology to transform business (Digital Business & Innovation). 
Our new courses will position our students at the forefront of advances in areas such as communication technologies and medical imaging (Physics with Data Analytics), breakthroughs in drug discovery (Chemistry with Artificial Intelligence), advances in bioprocessing (Bioprocessing) and insights into business performance (Business with Analytics). Our students will learn from the past to protect our future (Climate & Environmental Sustainability) and combine psychological and mathematical techniques to deepen our understanding of human behaviour (Psychology & Mathematics).
All of our courses at DCU focus on getting our students career ready and provide them with the skills you need to take on an ever-changing world. 
Dr Ciarán Dunne, newly appointed Transversal Skills Programme Director said
"Key features of the new programmes will be hands-on, challenge-based, immersive learning experiences, industry led hackathons, and final year capstone projects.

These experiences will help students be more innovative, more agile, and better prepared for the increased demand from industry on new generalist or cross-disciplinary jobs. Importantly, these transversal skills, combining attributes and technical competencies, will be embedded deeply within our programmes, continuously promoting students' personal agency and ability to succeed in a highly dynamic environment." 
The €19.9 million initiative funded through the Government's Human Capital Initiative, radically reimagines the university curriculum and reconceptualise university teaching: introducing new areas of study, new ways of learning, and  embedding the transferable skills students will require to thrive in a yet to be defined workplace.
Each programme is designed to include the following
Industry input at the design and delivery stages
Embedding of opportunities to develop transversal skills
Incorporation of innovative pedagogies such as challenge based learning, concentrated & immersive learning experiences and assessment to support development of skills for learning 
Innovations in laboratory learning for science disciplines 
Integration of some online delivery where that enhances learning and flexibility.
Prof. Lisa Looney, Vice President for Academic Affairs said
"Employers value DCU graduates for their real-world skills and ability to be effective in the workforce from day one.

These new courses radically reimagine how we inspire and educate - meeting the future skills needs of the Irish economy while releasing the potential of each student. Our vision is to truly future-proof our graduates, and position them to lead."
Dr. Blánaid White, newly appointed Dean of Strategic Learning Innovation and leading the implementation of the new programme said
 "Through these programmes, students will access expert lecturers with in-depth contemporary and emerging teaching practices, study using the most advanced technology and learning spaces, and connect with industry leaders through real world learning opportunities.

We will prepare students for a changing world, future-proofing them, giving them the skills to flourish as eminently employable, creative & global citizens" 
 You can find all about the new courses here.
New bachelor's programmes include
BSc in Global Challenges (DC189)
BSc in Psychology and Disruptive Technologies (DC210)
BSc in Psychology and Mathematics (DC207)
BEng in Sustainable Systems and Energy (DC194))
BSc in Digital Business and Innovation (DC241)
BA in Climate and Environmental Sustainability (DC294)
New specialisms include
Bioprocessing (DC180)
Chemistry with Artificial Intelligence (DC163)
Physics with Data Analytics (DC175)
Business with Analytics (DC111)