DCU Connected - Online Education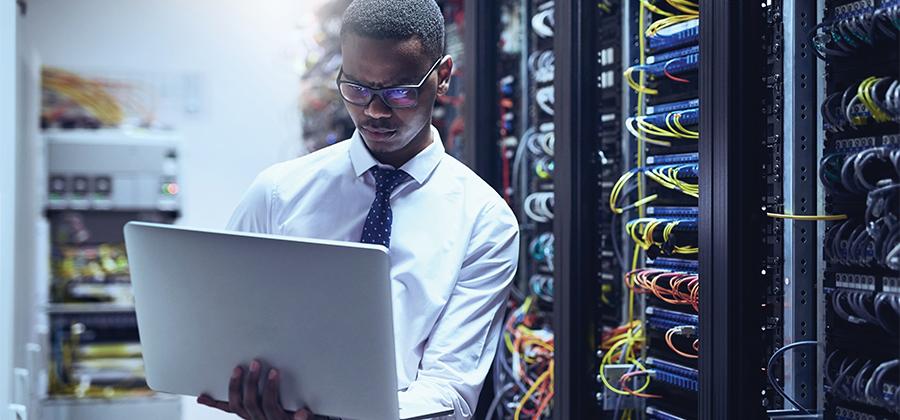 Why Choose DCU Connected?
Our commitment
At DCU we're committed to offering a suite of world-class online programmes and short courses in areas of strategic significance in order to extend the outreach of our mission of transforming lives and societies. We have the capacity, commitment and research experience through our faculties and National Institute for Digital Learning (NIDL) to develop highly relevant, customised programmes of study to meet specific needs and prepare work-ready graduates for earning, learning and living in the 21st Century.
10 Good Reasons
02. Reputation for excellence
DCU has excellent teachers. We place a strong emphasis on the quality of the learning experience for all students. At DCU we will not compromise on the quality and your degree will be highly regarded both nationally and internationally. Our degrees are designed by leading researchers in their field and they are internationally accredited by relevant professional bodies. We constantly strive to improve the quality of our degree programmes and this has been recognised in many external reviews.
03. Flexibility that fits your life
The pace of change in today's digital world requires us to be adaptive and flexible. You can't predict the future and in order to stay on top, you have to be willing to change with the times. Our students enjoy an excellent teaching and learning environment with 24-hour online access to learning materials, assignment details and much more via our online learning environment. This method of flexible delivery gives you a very high degree of control over your time, pace and place of study
04. Enhance your career prospects
Qualifications matter. If you hope to improve your career prospects, then it is worth noting that employers normally consider a degree or advanced postgraduate qualification as evidence of a certain level of intellectual competence, commitment and the ability to complete a substantial programme of work over a sustained period of time. Our students report that their DCU qualification attained through flexible study provides not only valuable on the job professional development, but opens up many new career opportunities. There are DCU graduates working around the world and increasingly they are coming back to us looking to undertake further study through our flexible delivery options.
05. Range of study options and pathways
DCU offers you a growing range of course offerings and degree programmes. Whether you are looking to expand your personal horizons through a short course or launch your career with one of our internationally accredited degrees, DCU Connected gives you the flexibility to design your studies to suit your needs. As all undergraduate programmes are modular, you can take the number of modules that fits the time you have available for study. Your programme of study can grow and be taken with you. Also our strategic international partnerships open up a range of study options that provide alternative pathways.
06. Successful history of providing online learning
Your success matters to us. We have more than 40 years experience of designing flexible study options through distance education and we were one of the early pioneers in developing new models of online learning. At DCU we understand how to digitally connect you to create a community of learners wherever you reside. You have access to the same quality of teaching as campus-based students and our staff know how to design courses to keep you motivated and on track.
07. World-class online learning environment
DCU has all the latest technologies expected of a modern digital-era university. Through the National Institute for Digital Learning, and many leading-edge courses taught by our faculties, we have a growing reputation for leadership in the effective use of new technologies. We are known both nationally and internationally for our commitment to enhancing the student experience through a coherent and contemporary suite of online tools. Loop, our online learning environment, allows you to easily access study materials, interact with rich media resources and collaborate with fellow learners, wherever you are.
08. Lots of learning support along the way
We understand the importance of supporting your learning journey from thinking about study through to completion. At DCU we are committed to ensuring your success. That is why we strive to create a highly supportive learning environment where someone will always be available to assist you no matter what your problem might be. Many of our DCU Connected students are returning to part-time study after a number of years and we understand the challenges of managing your study alongside work and family responsibilities.
09. Excellent investment in your future
Getting a degree is an excellent investment. There is overwhelming evidence showing the benefits of higher education. Not only do graduates get better jobs, they earn more money and are far less likely to be unemployed. The evidence also suggests they are healthier and further study contributes to improving the long-term life chances of other family members. These days the affordability of higher education is a big factor and notably in comparison to other online providers, the fees for DCU Connected programmes compare very favourably. Our qualifications are internationally recognised and represent very good value.
10. Helps to transform your life
Studying through DCU Connected will help transform your life. Our graduates get new jobs and are sought after by employers. Many of them end up all around the world and lead exciting lives they never previously thought possible. Not only do our DCU Connected graduates get to shape their own futures they make significant contributions to the social, cultural and economic development of their local communities.