Counselling & Personal Development Service
After Hours Support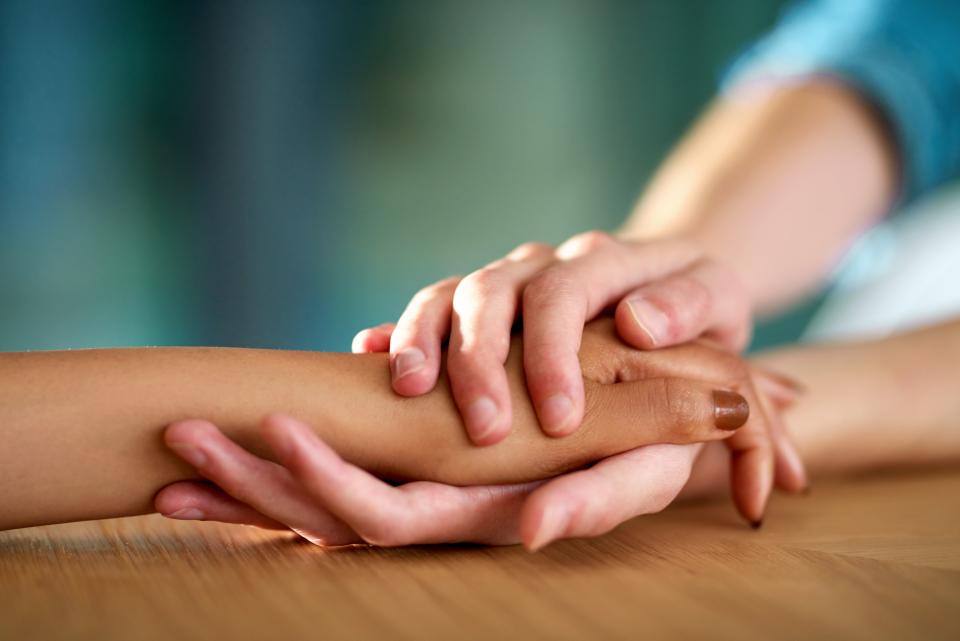 Please click here 
To access After-Hour Supports and Online Resources.
To access further information on The DCU Counselling and Personal Development Service's Online Self-Help CBT Silvercloud Progammes for Wellbeing and Mental Health, please click here
DCU Security 
For Emergency/Campus Security 24/7 for all campuses please phone  01 - 7005999
When you dial this number you will be given the following message with four options:
Dial 1 FOR EMERGENCIES.  Please note this option will connect you to the main Security Control Room, located on the Glasnevin campus and is to be used for genuine emergencies only where there is a threat to the safety/well-being of an individual or facilities/property.  Non-emergency calls will not be accepted on this line.
For non-emergencies/routine security assistance requests:
Dial 2 for Security on Glasnevin campus
Dial 3 for Security on St Patricks campus
Dial 4 for Security on All Hallows campus
Emergency Services 
Fire Brigade, Gardai and Ambulance   Telephone : 999 or 112
 
Local Hospitals
Mater Hospital           Telephone :  01 8032000
Beaumont Hospital    Telephone :  01 8093000
St. Vincents Hospital, Fairview  Telephone :  01 8842400
Your nearest Accident and Emergency Department or Health Service
National Text Service Number 
50508: a free 24/7 anonymous and confidential
national text service, which is funded by the HSE.
Free text HELLO to 50808 for 24/7 for anonymous text conversations 
You will be listened to and supported by a trained Crisis Volunteer via text conversation in a safe and confidential environment. Click here for further information
Samaritans
Samaritans Website: http://www.samaritans.org/branches/samaritans-dublin-branch
Telephone: 116 123 (A national 24/7 hour helpline)
For 24 hour confidential email Listening Support E-mail: jo@samaritans.ie
Aware 
Aware Website: http://www.aware.ie/ A national support helpline for issues relating to depression and anxiety.
Telephone: 1800 80 48 48
Email: E:support@aware.ie
This freephone helpline is open seven days a week from 10am to 10pm.
Pieta House
Preventing suicide and self-harm
Website: http://www.pieta.ie/contact-us
Telephone: 1800 247 247 freephone to speak to a therapist
Dublin North Centre - 01 8831000
 
Dublin Rape Crisis Centre
This helpline is open seven days a week, 24 hours a day.
Telephone: 1800 77 88 88
Women's Aid:
24/7 National Freephone Helpline 1800 341 900. 
Website: https://www.womensaid.ie/services information and support about domestic violence
Men's Aid:
National Confidential Helpline 01-554 3811 (Mon-Fri: 9am-5pm, Sat & Sun 10am- 2pm)  
Website: https://www.mensaid.ie/
Irish Tourist Assistance Service (ITAC)
Provides support and assistance to international students/visitors to the country, seven days a week, who experience crime and other trauma be it medical or accidental.
Telephone: +353 (0) 1 666 9354
Email: info@itas.ie
Website: www.itas.ie
Monday to Saturday 10am-6pm
Sunday and Public Holidays 12pm-6pm
Your Mental Health 
A national HSE 24/7 mental health information and support services information helpline 
Telephone : 1800 742 444
 
Out of Hours GP Service    
D Doc Local 1850 224477 Out of hours GP
(Mon to Fri 9am-5pm Sat/Sun/Bank
holidays 24 hours)
Websites: http://www.hse.ie/eng/services/list/3/OutofHours/GPOOH.html     
https://www.northdoc.ie/information-for-patients/
External Support Links
For a full list of external supports go to http://www.dcu.ie/counselling/external_agencies.shtml