Counselling & Personal Development Service
Anonymous Reporting - Speak Out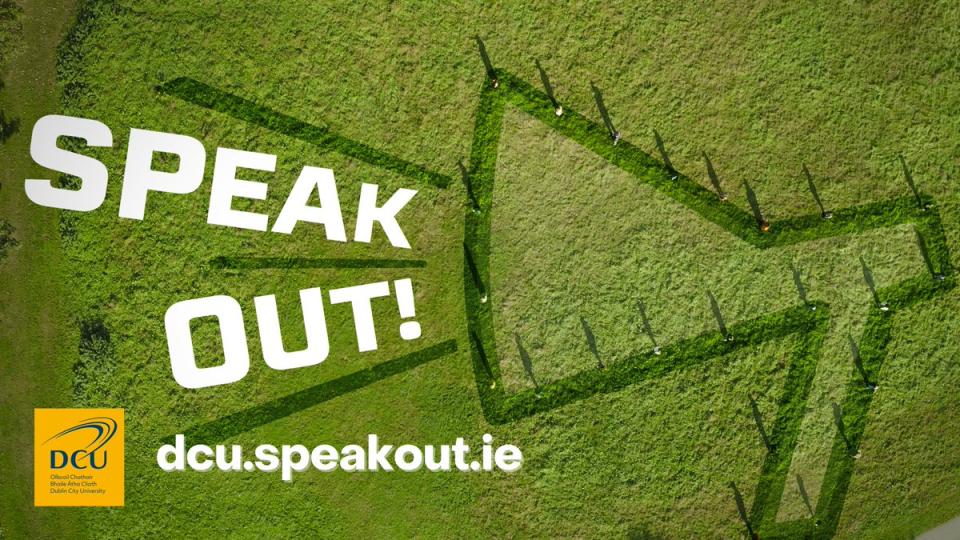 Speak Out

is an online anonymous reporting platform.

It enables you, as a member of our DCU University community, to report incidents of bullying, cyberbullying, harassment, discrimination, coercive behaviour/control, stalking, assault, sexual harassment, hate crime, sexual assault and rape in a way that is safe and secure.
As Speak Out is completely anonymous, the University will have no way to identify or make contact with any individual who chooses to submit a report. 
However, the tool will, very importantly, direct you to appropriate supports and provide you with information on what formal reporting procedures are available to you. 
This reporting tool is part of the Framework for Consent in Higher Education and enables data collection on the incidence rates of sexual misconduct across the sector. Given the intersectional nature of sexual misconduct, the tool also collects data on multiple forms of misconduct. The key reasons for collecting this data are to:  
Monitor trends of misconduct both at institutional level and across the country

Improve institutional and national policies to ensure that they support the needs of all members of the university communities

Inform educational interventions such as workshops, campaigns etc. to ensure that they reflect the real-life experiences of university communities
Dublin City University (DCU) is a multicultural community that values and promotes equality, diversity and inclusion (EDI). The University does not tolerate unlawful discriminatory practices or behaviours and has a zero tolerance stance on sexual misconduct. 
For DCU Dignity & Respect Policy and Student Procedures, DCU Sexual Misconduct Policy and Student Procedures, DCU Sexual Misconduct Advisers, DCU Professional Services, Resources and Information, please click https://www.dcu.ie/students/bullying-sexual-consent-assault-harassment
To anonymously report an incident, please click here: 

Speak Out Tool
(Note: If you would like to preview the questions involved in reporting an incident anonymously you can click through the questions in the tool, but please do not click submit unless you wish to go ahead and report an incident).
For additional information on sexual consent/sexual assault/rape, please visit the following website:
 https://www.dcu.ie/students/sexual-consent-assault-harassment