MA in Documentary Practice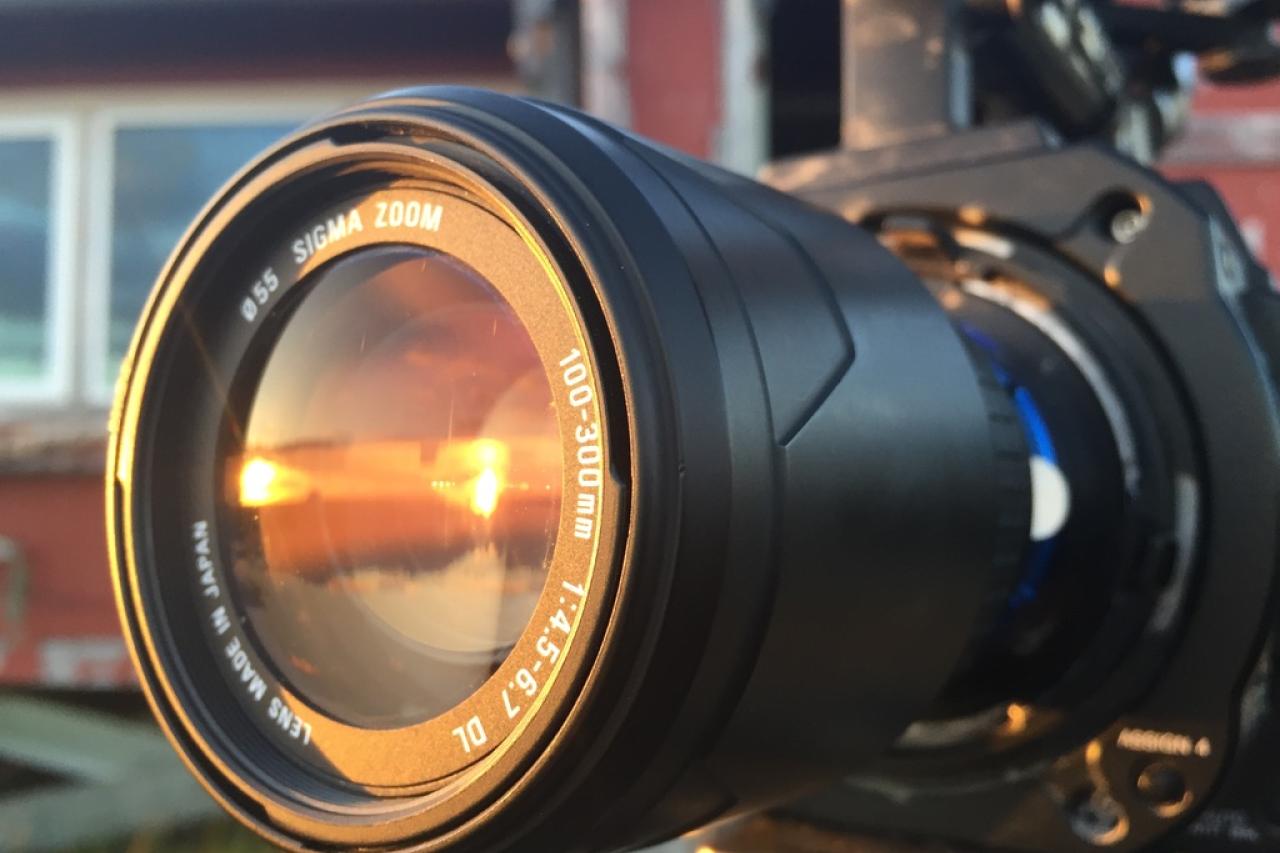 Course Type:
Postgraduate
NFQ Level
9 - Please see www.qqi.ie for further information

+353 (0) 1
700 5330

tom.burke@dcu.ie
The MA in Documentary Practice builds on 30 years of experience in teaching film and television in the School of Communications, and responds to growing student interest in, and industry demand for, long-form documentaries.
The School of Communications is ranked the top media studies department in Ireland and in the top 150 of almost 4,500 universities worldwide in the area of communications (QS Subject Rankings). We are committed to providing a suite of cutting-edge masters' programmes that reflect the academic and professional expertise of our staff.
Programme Content and Structure
The unique appeal of this MA programme lies in its multidisciplinary approach to non-fictional storytelling. Students will complete full production modules in photography, audio production and video production. They will also take theoretical modules underpinned by wide reading of key literature and viewing of key documentary films/projects. The capstone project is a production-based dissertation that, after a process of development, must be pitched at industry level and will be shown publicly at the Irish Film Institute upon completion of the programme.
Students will benefit from low student-teacher ratios and reliable access to state of the art equipment available within the School. Ideally, students who begin the course will have some production expertise through their undergraduate degree or their industry experience. This will allow us to pitch course content at an advanced level from the outset, ensuring that the final dissertations will meet professional standards.
Across the programme there are three explicit forms of external engagement aimed at keeping students focused on the idea that their work on this course will extend beyond their time at University:
MASTERCLASS SERIES involving industry professionals of the highest calibre. This list should change annually depending on who is producing work of note in any given year.
PITCHING SESSIONS involving sitting commissioning editors from the world of film, television, radio and the arts. This gives students an opportunity to stand in front of real-world decision makers and pitch their material. This is a context they may not otherwise have access to outside the setting of the course. Such an opportunity has a real-world value that will benefit their subsequent careers. 
FESTIVAL PARTICIPATION: successful film projects completed over the summer will be showcased at the Irish Film Institute as part of the 'Stranger Than Fiction' festival in September. This will act as both a valuable public screening for the students and an explicit promotion for the programme, the School and the University.
Course Life
The programme is distinct in its approach to documentary practice education.
A creative and student-centered supportive learning environment.
The 'learn by doing' philosophy inspires excellence, innovation and professionalism.
The availability of cutting-edge technical resources and equipment.
A dedicated teaching staff comprising both professional practitioners and academics.
Why should I choose DCU?
Key to the School's current strategy is the provision of a practice-focussed audio-visual programme, and documentary practice is the obvious fit, sitting as it does at the cross-section of journalism, filmmaking and multimedia. Our full-time permanent staff cohort now includes internationally acclaimed practitioners in the field of documentary filmmaking, photography and sound production.
These include documentary filmmaker Tom Burke ('Losing Alaska', 'Shooting the Darkness', 'Sold – the Eircom Shares Saga'), multiple award winning photographer and documentary maker Dragana Jurišić (in collection of National Gallery Ireland, Arts Council, etc.), and Andreas Aurelio Rauh (British Council funded sound designer and field recordist), as well as experts in the history and theory of documentary. In addition, the School hosts state-of-the-art facilities, including a newly constructed media studio that is fully equipped with industry-standard cameras, sound recording and editing equipment
Careers
Graduates from the Masters in Documentary Practice will be both valuable potential hires for the audio-visual industry and also have the potential to take ownership of their own career paths. Their mix of practical production skills and storytelling abilities will mean that many avenues of professional progression will be open to them. Indeed, graduates should find that they are prepared to either join a team of production operatives at the highest level or lead such a team.
Potential careers
sound recordist
camera operator
director
television producer
radio producer
researcher
editor
sound editor
In house communications
Public Service
Requirements
The minimum criteria for entry to this taught postgraduate programme is that applicants hold a minimum of a second class honours, grade two primary degree (Level 8) in a cognate discipline, or equivalent professional qualification. In addition to the standard application form and personal statement outlining their interest in the course, applicants will be required to submit:
• a portfolio of previous work (this does not have to be to a professional standard, but should demonstrate basic familiarity with either video, photographic or aural story-telling
AND/OR
• a written proposal for a documentary project (video, photographic or audio), outlining the objectives, style and intended audience for the production.
In the case of international applicants, having educational qualifications of a standard equivalent to those outlined above. In addition, where such candidates are non-native speakers of the English language, they must satisfy the University of their competency in the English language, with a minimum score of IELTS 6.5 or equivalent. Transfer from related Level 9 programmes in DCU or other third-level institutions is subject to having fulfilled educational qualifications of a standard equivalent to those outlined above.
Fees
Full time