Culture Night 2021 at DCU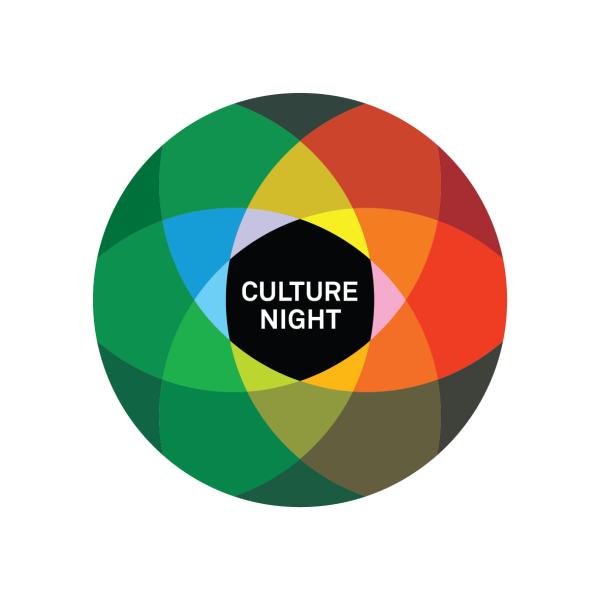 'Come Together Again' is the theme for Culture Night 2021 programme, which seems fitting as we prepare for the return of students to our campuses.
Culture Night is a national celebration of culture, creativity and the arts that takes place on Friday, 17th September. DCU is delighted to open its doors late to present a series of specifically programmed events, connecting people to cultural activities locally.
A timetable of events is available below.
Most of the activity will take place on DCU's St. Patrick's campus this year. Please note, access to St Patrick's campus on Culture Night is via the Cregan Library Pedestrian Gate entrance only.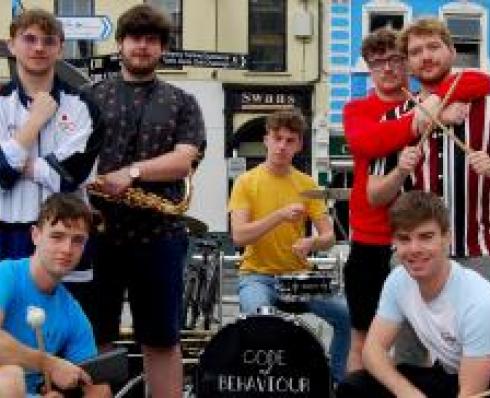 Live Music at DCU
LIVE MUSIC
GlasDrum presents Code of Behaviour in partnership with DCU Library and DCU Arts & Culture.
Code of Behaviour bring their joyful energy to DCU St Pat's Campus for Culture Night. The unstoppable 8-piece brass band from Cork are real crowd-pleasers who play an eclectic mix of everything from Abba, to New Orleans standards, to original tunes.
They will play two lively outdoor performances along the Lime Tree promenade outside Cregan Library at 6pm and 7pm. 
At 8pm, inspired by the musical performances from balcony to balcony in Italy during the first Covid lockdown in Italy, they will deliver their last performance from the balcony of Cregan library, allowing the music to resonate onto the Drumcondra Road for local restaurant-goers and passersby to enjoy.
GlasDrum is a local volunteer arts organisation working in partnerships to bring Great Arts and Cultural Events to this Neighbourhood. Watch out for information on their Winter Chamber Music Festival with the Fidelio Trio 26th-28th November, now in its ninth year. For all our future music, art exhibitions and cultural events see www.glasdrum.ie or follow us on twitter, instagram or facebook.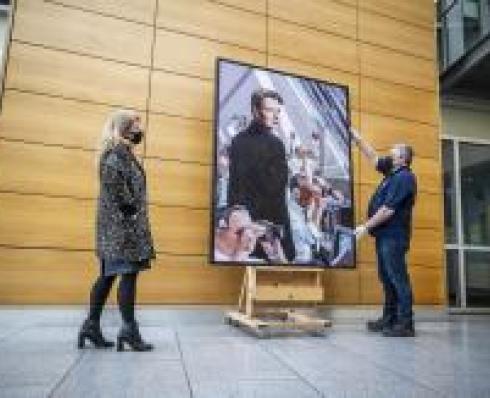 Accenture's Women on Walls at DCU 
AN INTRODUCTION TO ACCENTURE'S WOMEN ON WALLS AT DCU
Get a closer look at the extraordinary portraits unveiled this year as part of Accenture's Women on Walls at DCU. The six paintings honour six female scientific pioneers: Beatrice Alice Hicks, Katherine Johnson, Dame Kathleen Lonsdale, Marie Maynard Daly and Kathleen (Kay) McNulty. DCU Cultural Arts Officer Marcella Bannon will give an introduction to the portraits, giving an insight into these special commissions, painted by internationally acclaimed artists Una Sealy, Jackie Hudson Lalor, Bríd Higgins Ní Chinnéide, Blaise Smith and Jim Fitzpatrick.
Time: 13:00 and 16:00
Meeting point: Steps of Stokes Building
Duration:  45 minutes
Booking Essential: https://www.eventbrite.ie/e/an-introduction-to-accenture-women-on-walls…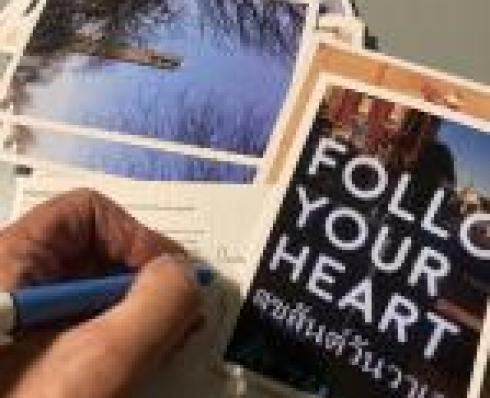 Museum of Hope Exhibition
MUSEUM OF HOPE
The Museum of Hope is a collection of artwork created by the participants of the Tic-Tac-Hello art project, capturing their personal view of life in north Dublin during the pandemic. The initiative was led by artist Helen Barry, as part of a commission from DCU Arts and Culture. A selection of photographs were used to create Museum of Hope postcards, which were posted and shared among friends far and near. Small installations of these postcards can be seen in windows at various locations around DCU's Glasnevin Campus. 
Light Display Illuminates Cregan Library
ANIMATED LIGHT DISPLAY
The Cregan Library will light up on the evening of the 17th September, and will be seen far and wide, as we join in the celebrations of Culture Night taking place across the city. The colourful projection will illuminate the contemporary architecture of this iconic building, bringing some sparkle to the Drumcondra Road to be enjoyed by passers by.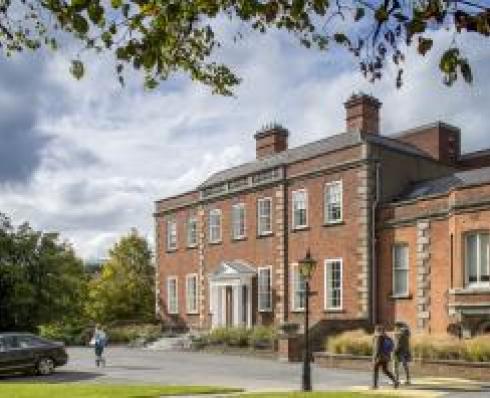 Historical Tour of St Patrick's Campus
HISTORICAL TOURS OF BELVEDERE HOUSE AND ST PATRICK'S CAMPUS
This Culture Night, join Dr Ruth McManus, School of History and Geography, for a special guided tour that explores the historical, architectural and social fabric of St. Patrick's campus dating back to the 1600s. The tour will feature the notable Georgian Belvedere House, the Gothic Revival (former) chapel and attached cloister, and the modernist Our Lady Seat of Wisdom Chapel by architect Andy Devane.
Expect to hear some fascinating anecdotes along the way!
Times: 17.15, 18:30 
Meeting Point: The steps of Belvedere House. Please arrive 5 minutes before the tour is due to start.
Access to St. Patricks Campus: Via the gate in front of Cregan library (beside Lidl). Please note all other access gates to St. Patrick's will be closed.
Online Booking Required: https://www.eventbrite.ie/e/guided-tour-of-dcus-st-patricks-campus-tick…
Masks Essential.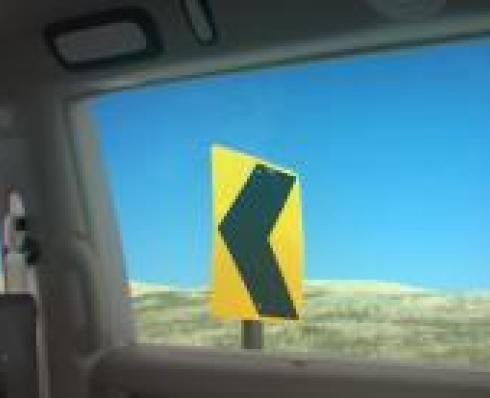 Film: My Dreams Won't Resist
MY DREAMS WON'T RESIST BY ANN MARIA HEALY
The protagonist of Ann Maria Healy's new film, a self-driving car, has forgotten its destination but through various breathing exercises is finally finding its way home. In this landscape, spiritual awakenings abound but perhaps we are inside the ultimate trance machine, one that we are perpetually awaiting release from. Ann Maria recently completed her term as artist-in-residence at The Insight SFI Research Centre for Data Analytics. 
Venue: Stokes Building, DCU Glasnevin Campus, Theatre SA301
Time: September 17th, 16:00, 16.45 and 17.30
Online booking required: https://www.eventbrite.ie/e/insight-artist-residency-screening-ann-mari…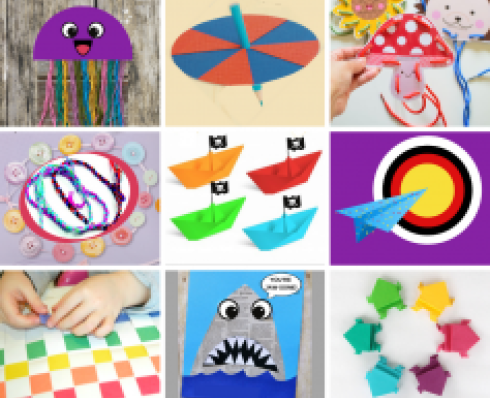 Kids Events
POPUP CRAFT TENT
Venue: Pop-up craft tent, St. Patrick's Campus   
Time: September 17th, 5-8pm
Get crafty on Culture Night with the help of our pop-up craft tent. There will be craft packs available for children of all ages: just spread out your picnic blanket and get started! Make your own jolly jellyfish, button jewellery, pirate boats, origami frogs and much more; you can even play games with some of your creations! You'll find us on the lawn in front of Cregan Library on DCU's St. Patrick's Campus from 5-8 pm. Craft packs must pre-booked. Táimid ag tnúth go mór leis an oíche!
For aged 2-4 years, you can make: Jolly jellyfish, Spinning tops or Lacing cards. 
Book your craft pack: https://www.eventbrite.ie/e/pop-up-craft-tent-age-2-4-craft-packs-ticke…
For aged 5-7 years, you can make: Pirate boats, Paper mat weaving or Paper Aeroplanes
Book your craft pack: https://www.eventbrite.ie/e/copy-of-pop-up-craft-tent-age-5-7-craft-pac…
For aged 8 -12 years, you can make: Jewellery kits, Card making (shark-themed) or Origami jumping frogs
Book your craft pack: https://www.eventbrite.ie/e/copy-of-copy-of-pop-up-craft-tent-age-8-12-…
HUG A TREE
Blindfolded tree huggers of all ages will be led by a partner to one of our beautiful campus trees. Feeling its size, leaf shape, texture, etc
Can you find your tree again, unblind-folded?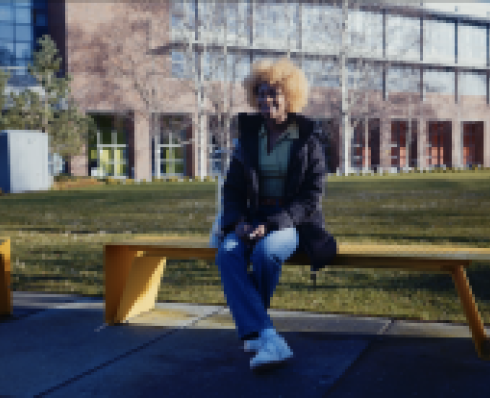 Film: How are you?
HOW ARE YOU? BY CIAN BRENNAN
How Are You? is a short documentary by filmmaker Cian Brennan that gives us a glimpse of the lives of DCU staff, students and people in our neighbouring communities during the pandemic. By allowing his interviewees to tell their own stories in their own way, Cian has created a life-affirming portrait of a place and its people during extraordinary times. Commissioned by DCU Arts and Culture.
Venue: Cregan Library, Seamus Heaney Theatre
Duration: 15 minutes
Time: 13.30
Booking Essential: https://www.eventbrite.ie/e/film-screening-how-are-you-by-cian-brennan-…
Cregan Library Tour
GUIDED TOURS OF THE CREGAN LIBRARY
Since it opened its doors in 2015, DCU's Cregan Library has become a landmark building in north Dublin. Our guided tour will give you an insight into this extraordinary piece of modern architecture, designed by Taylor Architects. It will give members of the public inside story of how the building was designed and constructed, and it also offers a rare chance to view the city from the library's balcony.
Tour times: 17:00, 18:15 and 19:00
Meeting Point: Outside Cregan Library front door. Access to St. Patrick's campus is via the gate in front of Cregan library only (beside Lidl). All other gates will be closed. 
Booking Essential: https://www.eventbrite.ie/e/guided-tours-of-the-cregan-library-dcu-st-p…
Culture Night at DCU
September 17 2021
Timetable of Events
1.00pm    An Introduction to Accenture Women on Walls Portraits at DCU
1.00pm & 1.30pm Screening of a short film - How Are You? by Cian Brennan
4.00pm Screening of a short film -  My Dreams Won't Resist by Ann Maria Healy 
4.00pm An Introduction to Accenture Women on Walls Portraits at DCU
4.45pm Screening of a short film - My Dreams Won't Resist by Ann Maria Healy 
5-8.00pm Pop up Craft Tent for children
5-9.00pm Light Projection on the facade of Cregan Library
5.00pm Guided Tour of the Cregan Library
5.15pm Guided Tour of St. Patrick's Campus
5.30pm Screening of a short film - My Dreams Won't Resist by Ann Maria Healy 
6.00pm Live Music Code of Behaviour at the Library forecourt
6.15pm Guided Tour of the Cregan Library
6.30pm Guided Tour of St. Patrick's Campus
7.00pm Live Music, Code of Behaviour, Lime Tree Avenue outside the library 
7.00pm Guided Tour of the Cregan Library 
8.00pm Live Music from the balcony with Code of Behaviour