Artists-in-Residence
Scríbhneoir Cónaithe Gaeilge (Irish Language Writer in Residence)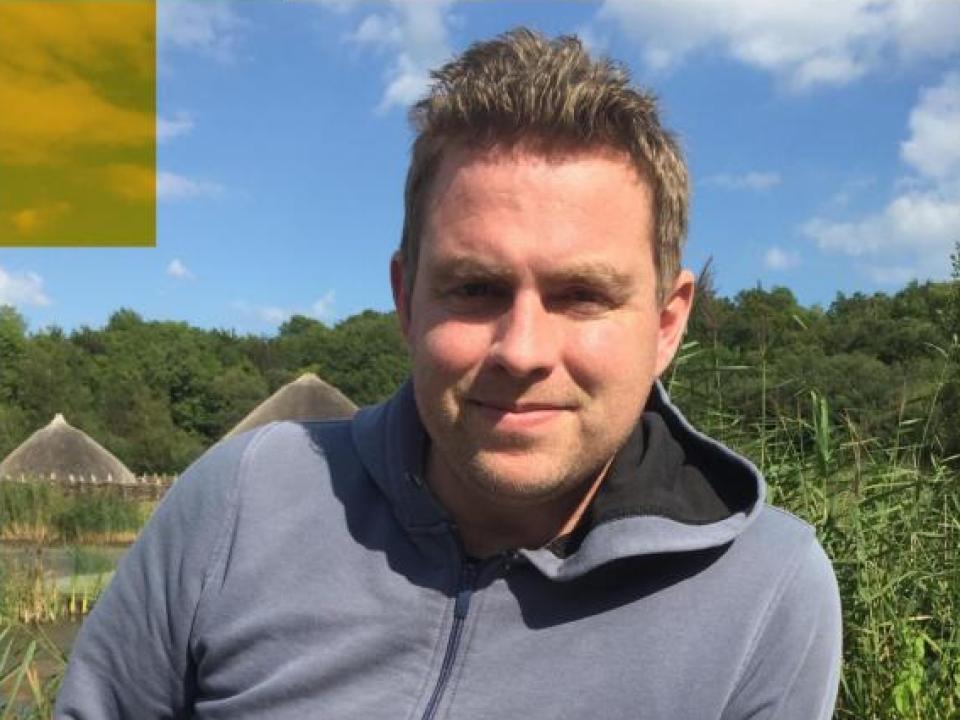 The annual Scríbhneoir Cónaithe Gaeilge (Irish Language Writer in Residence), located in Fiontar & Scoil na Gaeilge, has featured many celebrated writers in partnership with the Arts Council including most recently, writer Richie Conroy. 
Richie is a writer of short stories, a novelist and a scriptwriter. His first novel, Dialann Emily Porter: An Jailtacht, was published by LeabhairCOMHAR in 2018 and the second book in the series, Dialann Emily Porter: thíos seal, thuas seal, was a prizewinner in the Oireachtas na Gaeilge Literary Competition 2020. 
Visual Artists in Residence
In 2019, DCU developed two Visual Artist's Studios on All Hallows campus. In partnership with the Fire Station Artist's Studios the University appointed Mandy O'Neill and Joanna Hopkins as inaugural Visual Artists in Residence at DCU. Due to Covid -19 both artists will remain in situ in 2021. 
Joanna Hopkins works in video, drawing and collage. She continues to develop her current body of work which explores themes of the female body, native plants, the brain and personal stories. Her work culminates in site specific video installations.
Mandy O'Neill's photographic practice draws on themes of place, community and institutions. During this residency she has explored the architectural landscape around All Hallows and captured studies of the DCU Ladies Rugby Team. Mandy has recently been commissioned to produce new artworks that creatively reflect diverse communities in our city.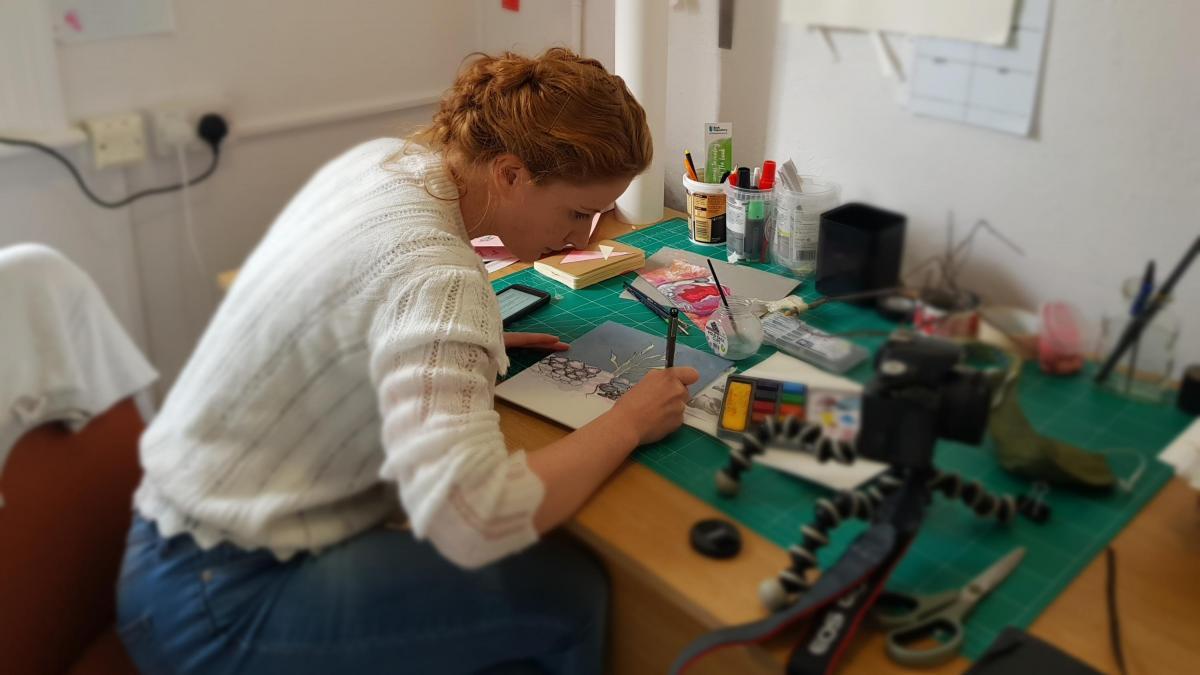 Artist in Residence in Technology and Innovation 
In February 2020, DCU in partnership with the Arts Council and Talent Garden appointed its first Artist in Residence in Technology and Innovation, Fiona McDonald. This award includes a bursary of €20,000. In the course of her residency Fiona has been meeting various companies working in the areas of technology and innovation based at DCU Alpha and Talent Garden exploring the Internet of Things including; AI, machine learning, sensors, and other technologies.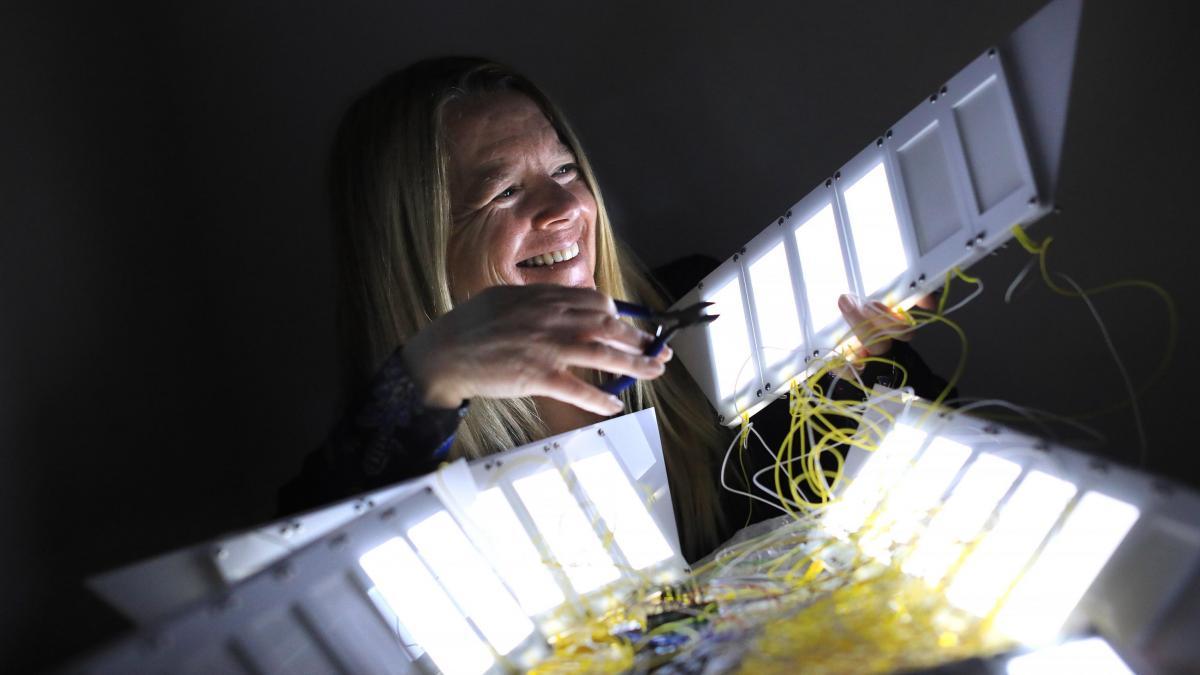 Insight @ DCU Artist Residency Programme
In November 2020, Insight announced its inaugural Artist Residency programme. Ann Maria Healy is the recipient of this year's award which includes a bursary of €5,000 toward new work in development between the artist and scientific researchers based at insight@DCU. Ann Maria Healy's work expresses itself through video, sculptural and textual form. The residency has been developed in collaboration with Dublin City Council Arts Office, The Lab Gallery and output from the residency will appear in the Lab Gallery, curated by Sheena Barrett.
DCU Water Institute Designer in Residence 
Fashion Designer Pamela Heaney returns to DCU Water Institute in 2021 to translate some of the scientific outputs from their research in Marine Technologies to Fashion. This partnership will investigate material inspired by marine for their work on antifouling technologies, inspiring work on repair, smart textiles and zero waste. Translation with Science and fusion with other disciplines is a key objective of the Water Institute.