Supports for Staff and Students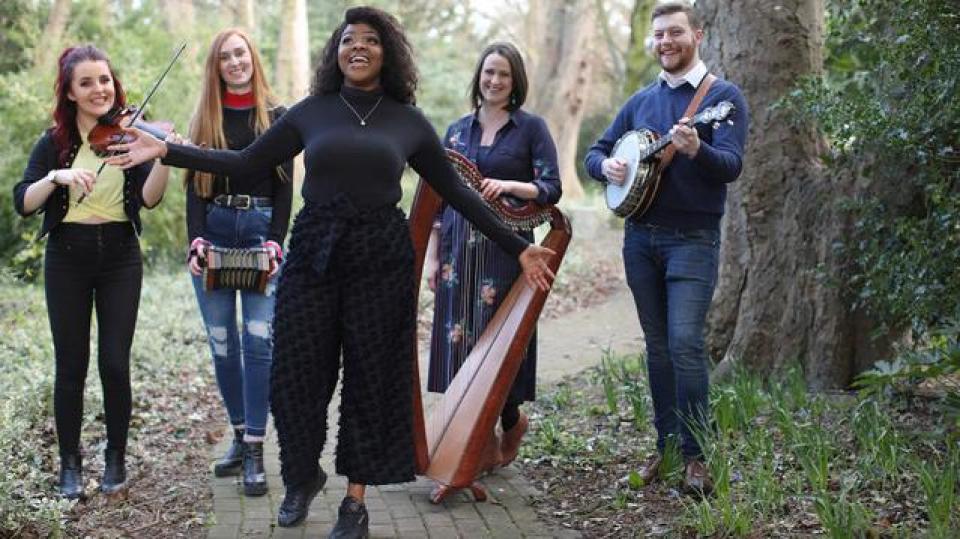 Student Arts Bursary 
The Office of Student Life, with support from the Educational Trust, offers a number of Arts Bursaries to full-time students involved in the Arts. The aim of the Arts Bursary, established in 2009, is to promote excellence in artistic and cultural activities in Dublin City University and to encourage the pursuit of such excellence. Details on eligibility and the submission process can be found here.
Communications Studies student Hannah Cullen O'Donovan was an awardee in 2019/20.  Hannah is an accomplished singer and musician who used the bursary to purchase music equipment that enhanced my performance as a session musician and songwriter.
---
Anam Grants for Staff and Students
In 2019, DCU established a pilot funding scheme to support the creativity of staff and students in line with its strategic goal to 'nurture creativity and culture across the University'.
The pilot ANAM Arts and Culture Funding Call resulted in a range of arts and culture projects that reflected a number of key objectives:
To support outcomes that reflect DCU's Strategic Goals: 'to nurture creativity and culture across the University' and 'to pursue active engagement with our communities'.

To create new opportunities that bring the artistic talents of DCU staff and students to a wider audience.

To build stronger links between DCU and community arts groups.

To increase student participation and appreciation of arts and culture.

To encourage arts groups and individuals to 'break the mould' by trying out new approaches to creating and presenting their work.
DCU staff member Dr Yvonne Crotty was awarded an ANAM grant for a proposal to work with students from secondary schools in North Dublin who partner with the DCU Access Programme.
This video was one of the outcomes the project. It features soloist John Doran, and was produced by Dr Yvonne Crotty and Seamus Brett of Silverstream Studios.