DCU Staff Book Club | Sept - Dec 23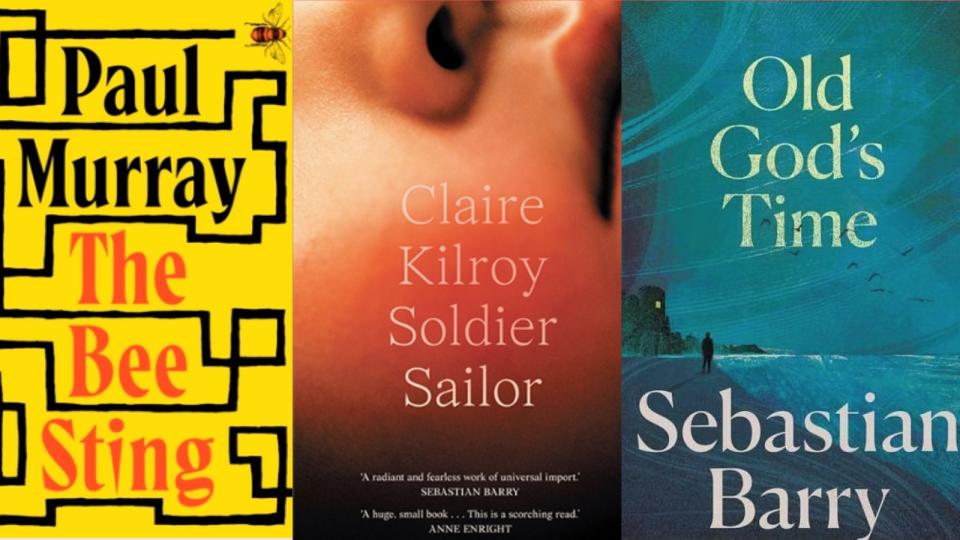 Connect with the DCU community through the love of reading! 
DCU will continue its popular staff book club next semester. This is the fifth book club season and what a fantastic programme there is in store. The format of the book club meeting will continue in-person across various locations on campus. Staff get an opportunity to engage in a Q&A with guests as part of these moderated events. 
As always there is no cost to join or attend, all you need are the books. Whether you borrow a copy from the library, buy your own print copy, download to your tablet, or download it on Audible, the format is up to you! The programme is developed by DCU Cultural Arts Office in partnership with DCU Library. 
The Programme
Book in September: The Bee Sting by Paul Murray
When: Thursday, September 28th, 18:30
Moderated by Dr. Michael Hinds, DCU School of English
Venue: Belvedere Library, St. Patrick's campus
To book: https://www.eventbrite.ie/e/672033398987
Book in November: Old God's Time by Sebastian Barry
Moderated by DCU Cultural Arts Officer Marcella Bannon
When: Thursday, November 30th, 18:30
Venue: The Presidents Lounge, 1838, DCU Glasnevin campus.
To book: https://www.eventbrite.ie/e/672043027787
Book in December: Soldier, Sailor by Claire Kilroy 
When: Thursday, December 14th, 18:30
Moderated by Sophie White, DCU Writer in Residence
Venue: Belvedere Library, St. Patrick's campus
To book: https://www.eventbrite.ie/e/672037079997
Information on the books and writers featured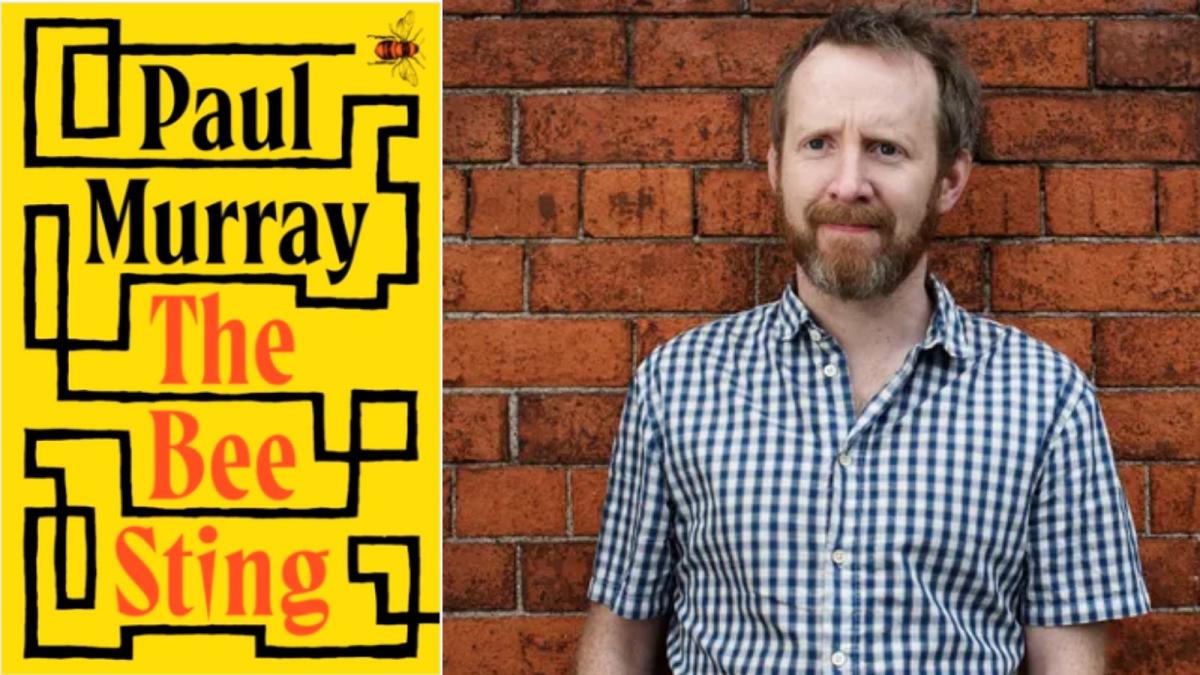 Book in September - The Bee Sting by Paul Murray
Irresistibly funny, wise and thought-provoking - a tragicomic tour de force about family, fortune, and the struggle to be a good person when the world is falling apart...
The Barnes family is in trouble. Dickie's once-lucrative car business is going under - but rather than face the music, he's spending his days in the woods, building an apocalypse-proof bunker with a renegade handyman. His wife Imelda is selling off her jewellery on eBay while their teenage daughter Cass, formerly top of her class, seems determined to binge-drink her way to her final exams. And twelve-year-old PJ is putting the final touches to his grand plan to run away from home.
Where did it all go wrong? A patch of ice on the tarmac, a casual favour to a charming stranger, a bee caught beneath a bridal veil - can a single moment of bad luck change the direction of a life? And if the story has already been written - is there still time to find a happy ending?
It's a thing of beauty, a novel that will fill your heart' 
Observer
About the Author
Paul Murray was born in Dublin in 1975 and is the author of An Evening of Long Goodbyes, Skippy Dies, The Mark and the Void and The Bee Sting. An Evening of Long Goodbyes  was shortlisted for the Whitbread First Novel Award and nominated for the Kerry Group Irish Fiction Award. Skippy Dies was shortlisted for the Costa Novel award and the National Book Critics Circle Award, and longlisted for the Booker Prize. The Mark and the Void won the Everyman Wodehouse Prize 2016. Paul Murray lives in Dublin.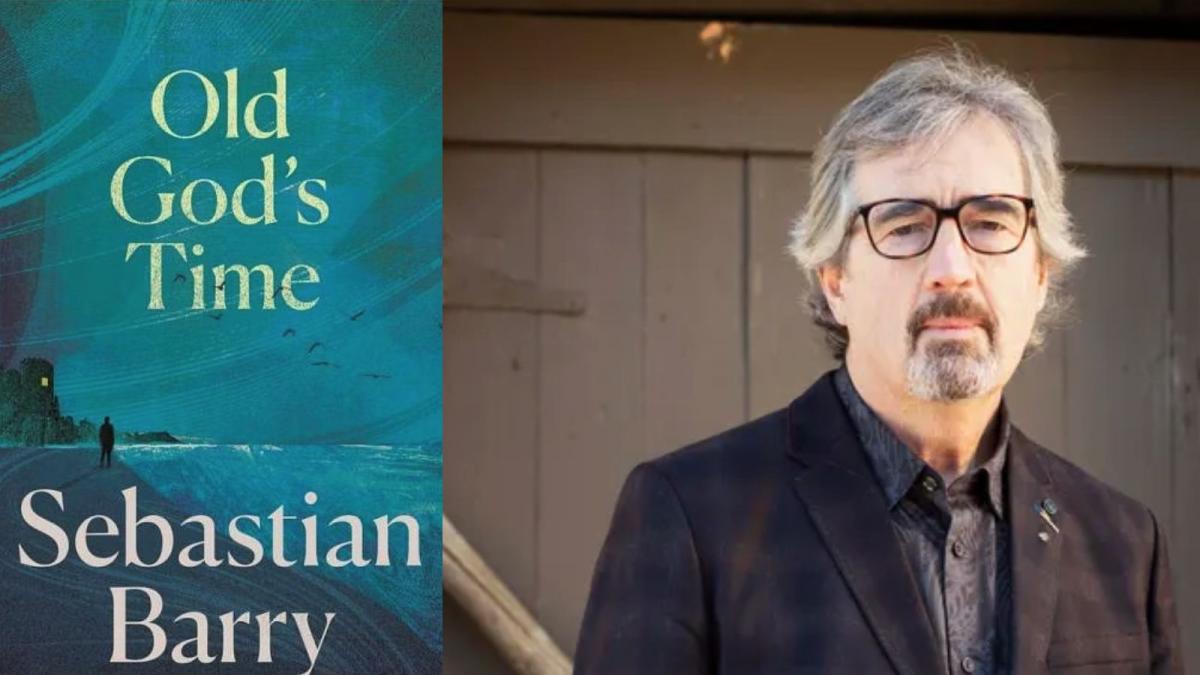 Book in November - Old God's Time by Sebastian Barry
Recently retired policeman Tom Kettle is settling into the quiet of his new home, a lean-to annexed to a Victorian castle overlooking the Irish Sea. For months he has barely seen a soul, catching only glimpses of his eccentric landlord and a nervous young mother who has moved in next door. Occasionally, fond memories return, of his family, his beloved wife June and their two children, Winnie and Joe.
But when two former colleagues turn up at his door with questions about a decades-old case, one which Tom never quite came to terms with, he finds himself pulled into the darkest currents of his past.
A beautiful, haunting novel, in which nothing is quite as it seems, Old God's Time is about what we live through, what we live with, and what may survive of us.
Combining verbal exuberance and narrative intricacy, Barry reimagines the hauntings of Irish history. 
The New Yorker
 
About the Author
Sebastian Barry was born in Dublin in 1955. His plays include Boss Grady's Boys (1988), The Steward of Christendom (1995), Our Lady of Sligo (1998), The Pride of Parnell Street (2007), and Dallas Sweetman (2008). His novels include The Whereabouts of Eneas McNulty (1998), Annie Dunne (2002), A Long Long Way (2005), which was shortlisted for the Booker Prize, The Secret Scripture (2008), which was also shortlisted for the Booker Prize, On Canaan's Side (2011), The Temporary Gentleman (2014), Days Without End (2016), A Thousand Moons (2020), and Old God's Time (2023). His poetry includes The Water-Colourist (1982), Fanny Hawke Goes to the Mainland Forever (1989) and The Pinkening Boy (2005). He is the recipient of the Irish-America Fund Literary Award, The Christopher Ewart-Biggs Prize, the London Critics Circle Award, The Kerry Group Irish Fiction Prize, and Costa Awards for Best Novel and Book of the Year. He lives in Wicklow.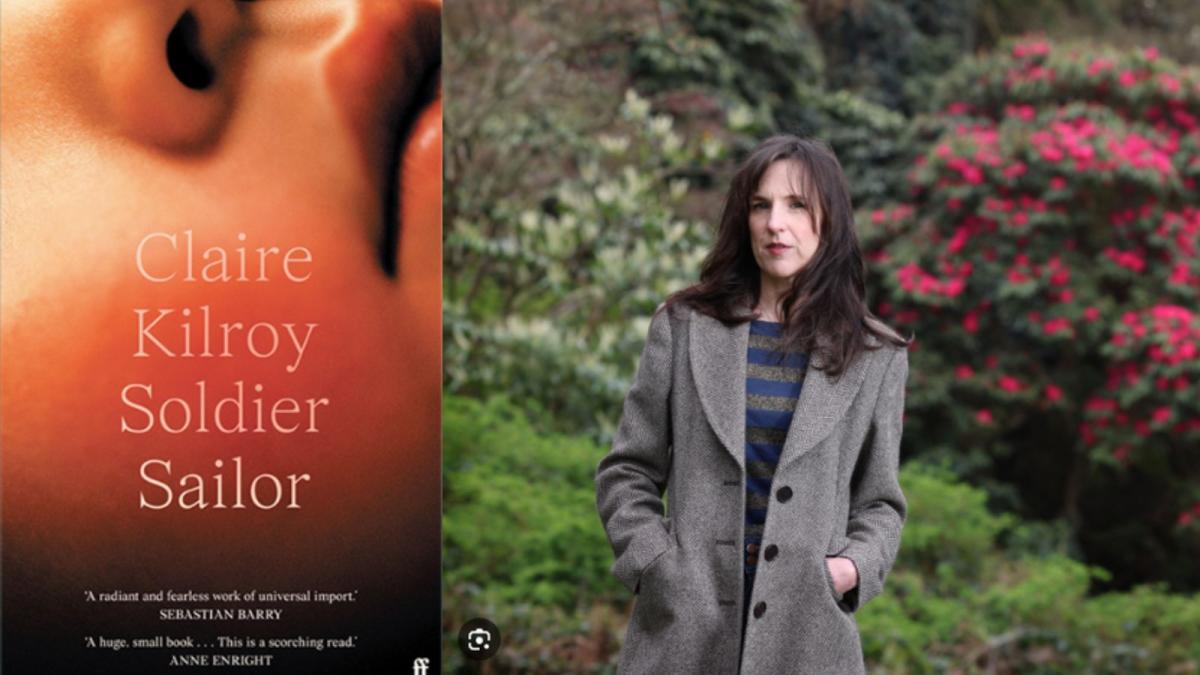 Book in December - Soldier Sailor by Claire Kilroy
Well, Sailor. Here we are once more, you and me in one another's arms. The Earth rotates beneath us and all is well, for now. . .
In her first novel for over a decade, Claire Kilroy takes us deep into the early days of motherhood. Exploring the clash of fierce love for a new life with a seismic change in identity, she vividly realises the raw, tumultuous emotions of a new mother, as her marriage strains and she struggles with questions of love, autonomy and creativity. As she smiles at her baby, Sailor, while mentally composing her own suicide note, an old friend makes a welcome return, but can he really offer a lifeline to the woman she used to be?
'An astute, provocative, intriguing novel about motherhood.' 
The Irish Times
About the Author
Claire Kilroy is the author of four novels, All Summer, Tenderwire, All Names Have Been Changed, and The Devil I Know. Claire has been shortlisted for the Kerry Group Irish Novel of theYear three times and won the Rooney Prize for Irish Literature in 2004. She was an inaugural recipient in 2019 of the Markievicz Award. Her fifth novel, Soldier Sailor, was published by Faber in May 2023. Claire Kilroy lives in Howth.