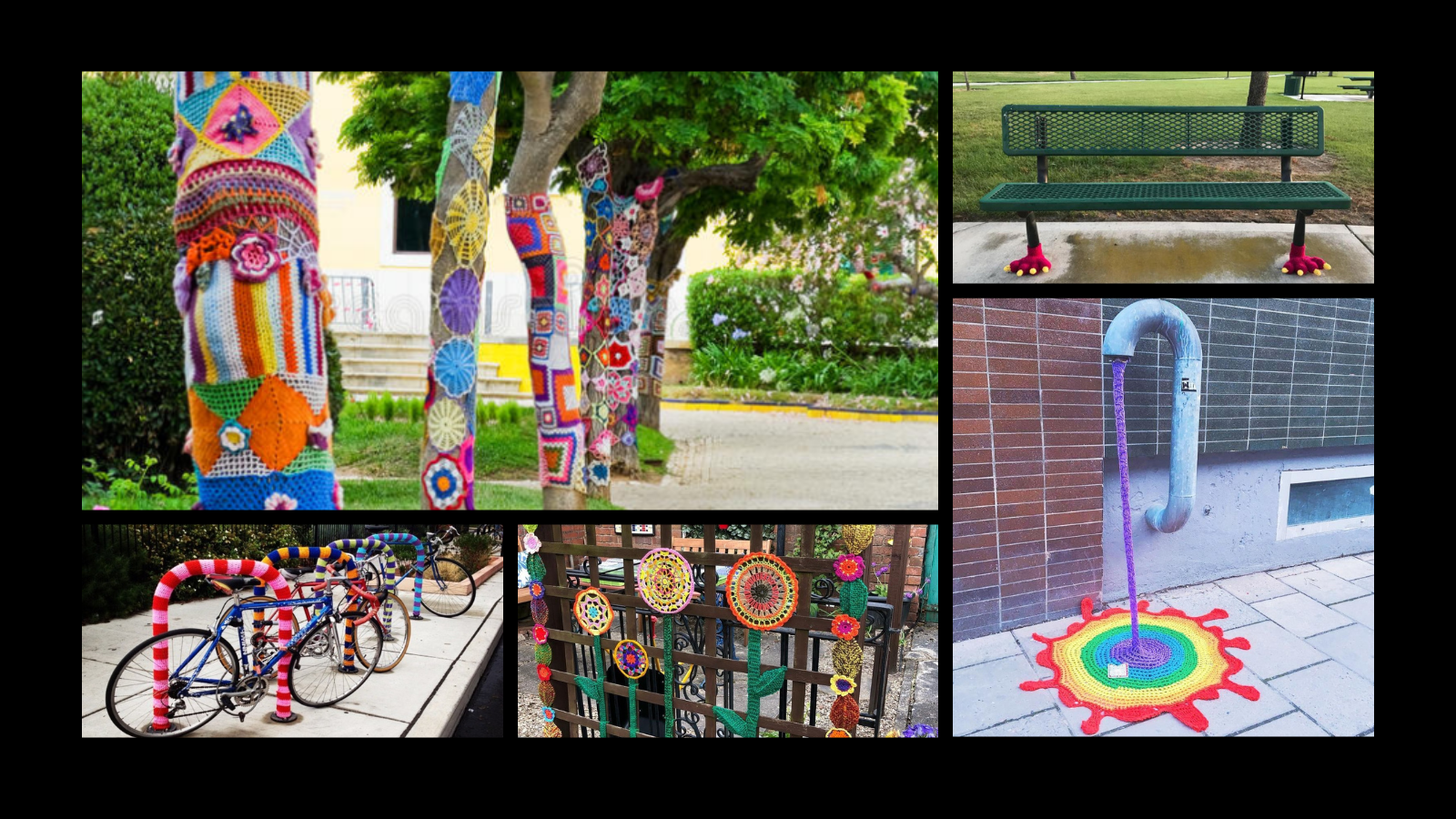 Calling all wool stormers, yarn bombers and guerilla knitters.
Imagine bobble hats on bollards, legwarmers on benches, striped socks on fences. We want you to bring wit, individuality and positive vibes to some of the grey areas around campus. The bolder, quirkier and more kitsch the creations are the better! 
We'd like you to consider this year's theme - A Night for All when planning your creation -  think inclusiveness, multicultural, community and togetherness.
So get your thinking beanies on, creative threads flowing and your needles rattling for the cause! The cause to make DCU fluffier, no we mean cosier, on the cosiest day and night for all on Culture Night 2022.
There is a reward for the most innovative creation. And many other prizes.  
To register your expression of interest click here
The deadline for submissions is; Monday 12th September at 1pm. The volunteer coordinator for St. Patrick's Campus is Maeve Power: maeve.power@dcu.ie.  The volunteer coordinator for Glasnevin Campus is Suzanne O'Brien suzanne.obrien@dcu.ie  Examples can be found here