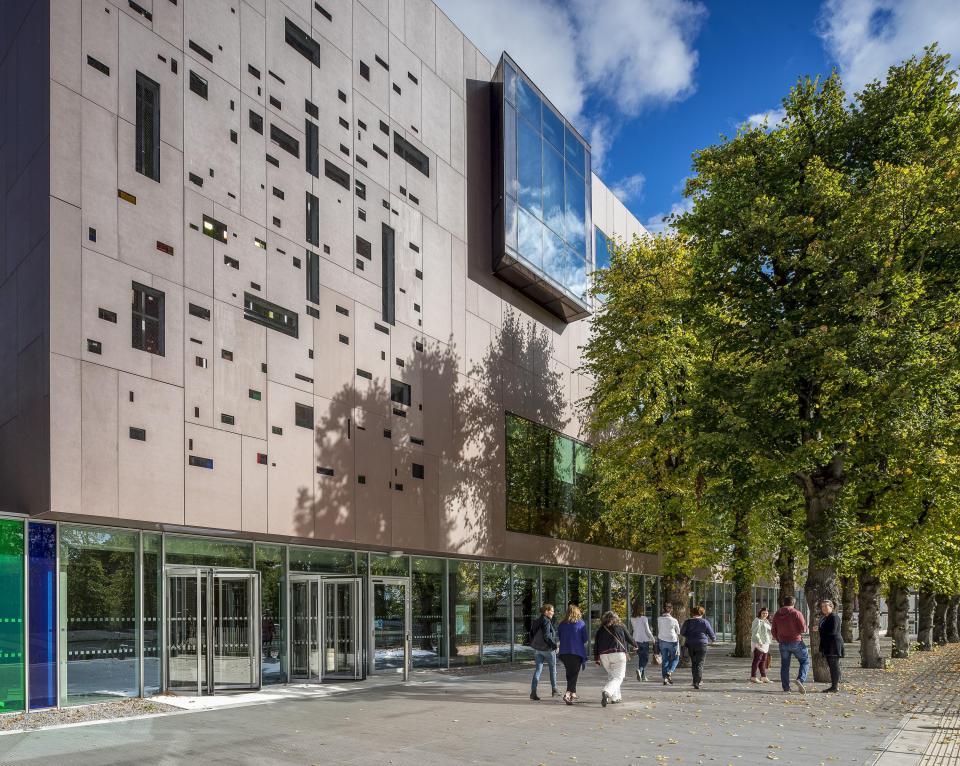 DCU partners with the Adrian Brinkerhoff Poetry Foundation and Poetry Ireland to develop a two-year Poetry Ireland Poet in Residence
1.       Location
Poetry Ireland is located in its temporary home in Cregan Library on DCU's St. Patrick's campus. The newly appointed Poet in Residence will interact across the University, its community, and the wider neighbourhood in which the University is embedded and which it reaches.
2.       Considerations
The Brinkerhoff Foundation, DCU and Poetry Ireland share common themes and interests and we will emphasise these themes as guide points for new programmes during the Poet in Residence recruitment process:
Climate Change

– the environment, poetry, and the potential to shape the conversation around climate change

Children's Literature and Song

– a collaboration with DCU Institute of Education and School of English

A Patient is a Poem

– the medical humanities, the nuances of language and expression, using literature in medical training

Coded Language

– poetry, technology, and the common ground in between.
3.       Targeting Communities
The Poet in Residence is a vital role within Poetry Ireland's broader Neighbourhood Programme; a programme which, to date, looked closely at how best to connect people and poetry in the north inner city. The Poet in Residence will look at ways of bringing its programme of work in the wider geographical area of north inner city, onto the DCU campus. The poet may identify ways the groups with which we work may, in turn, collaborate with students and staff within the university system. Together, we would like to play a part in challenging real or perceived barriers in traditional education, drawing attention to alternative pathways to learning. Poetry Ireland with the Poet in Residence are invested in challenging outmoded pathways to education by openly welcoming those outside the mainstream education system to share their work and creative practices.
Within a short distance of Poetry Ireland's temporary home at DCU there are sites of impressive community activity where the social and cultural infrastructure is strong. Ballymun has been, in the recent past, reconstructed and reinvented and the site for Breaking Ground, one of the most innovative public art programmes in the State. Ballymun is home to the Axis Arts Centre, a creative hub where Poetry Ireland and DCU would like to work and with which we would also like deepen engagement.
In practical terms, the Poet in Residence will attend meetings and be housed within Poetry Ireland's space at DCU so that the role has a visible presence. The Poet in Residence will develop their own schedule led by their own expertise, through a collaborative dialogue between Poetry Ireland and DCU.
4.       Applications:
Applications in writing to include a CV and proposed methodology (the "who, where, how and why" of applicant's approach) are invited with a deadline of November 30th with an expectation of the residency commencing in January 2023.
Applications in writing to director@poetryireland.ie