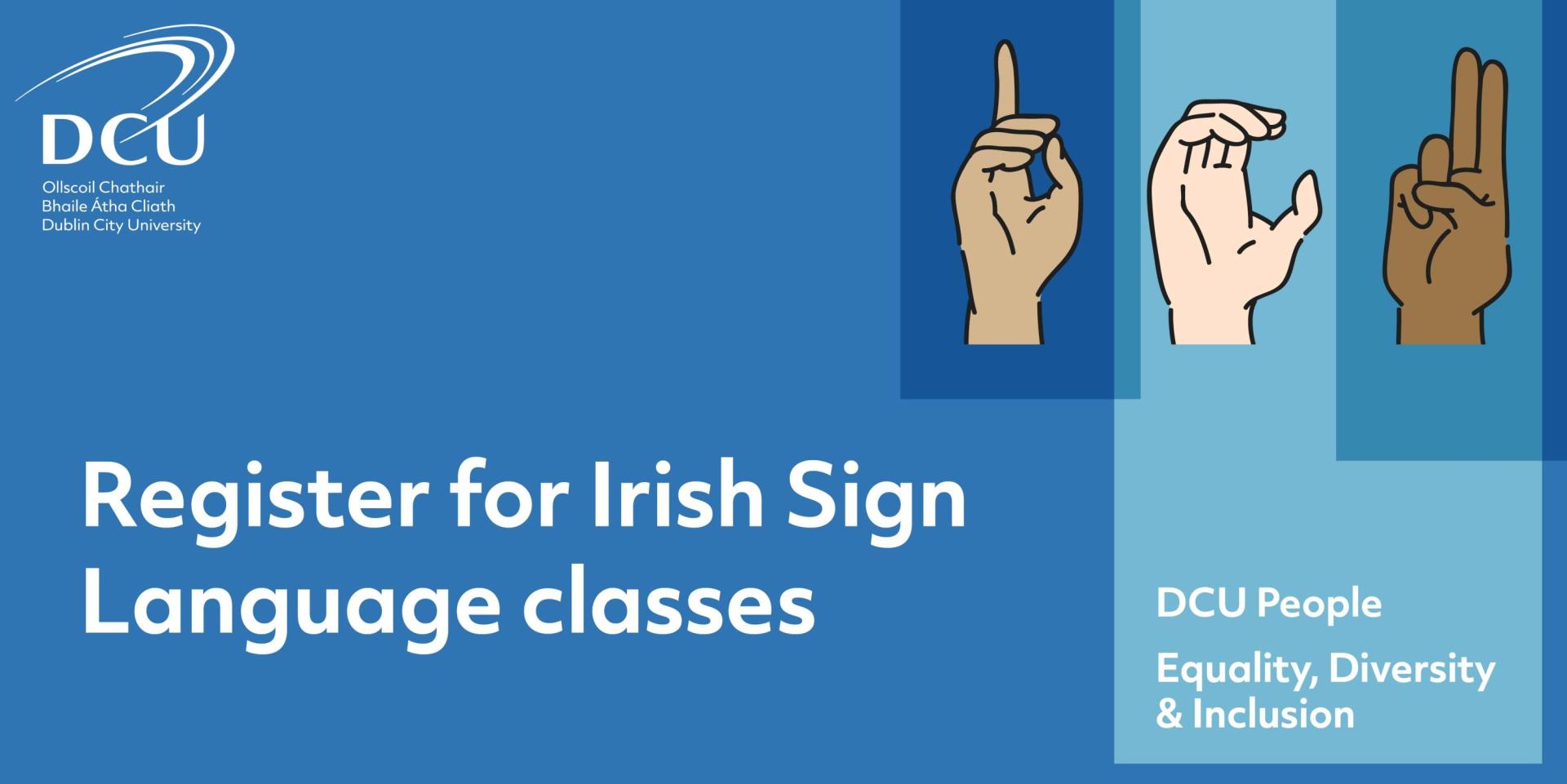 Irish Sign Language Course 201 [St Patrick's Campus]
to
Venue
TBC via email from edi@dcu.ie
Is registration required?
Yes
Free of charge or ticket price
€10.00 (charged to School / Department)
For more information contact
edi@dcu.ie
 Course Code: DCU204
---
St Patrick's Course (4 hours)
Wednesday July 13th: 09.30am - 10.30am 
Wednesday July 20th: 09.30am - 10.30am 
Wednesday July 27th: 09.30am - 10.30am 
Wednesday August 3rd: 09.30am - 10.30am 
---
This course aims to compliment the content of the introductory ISL lessons and builds on key basic skills to  support the learner to expand their sign language vocabulary and gain more confidence in communicating through ISL.
For those who have completed an introduction to Irish Sign Language this four hour course will introduce you to new words and phrases through Irish Sign Language. The classes will cover topics such as exchanging pleasantries, asking for help/directions, and offering help/directions. 
---
 HOW TO REGISTER FOR THIS COURSE
1. Log in to your Core HR portal 
2. Click the Learning and Development tab 
3. Type DCU204 into the Keywords search field and click Search.