Faculty of Humanities & Social Sciences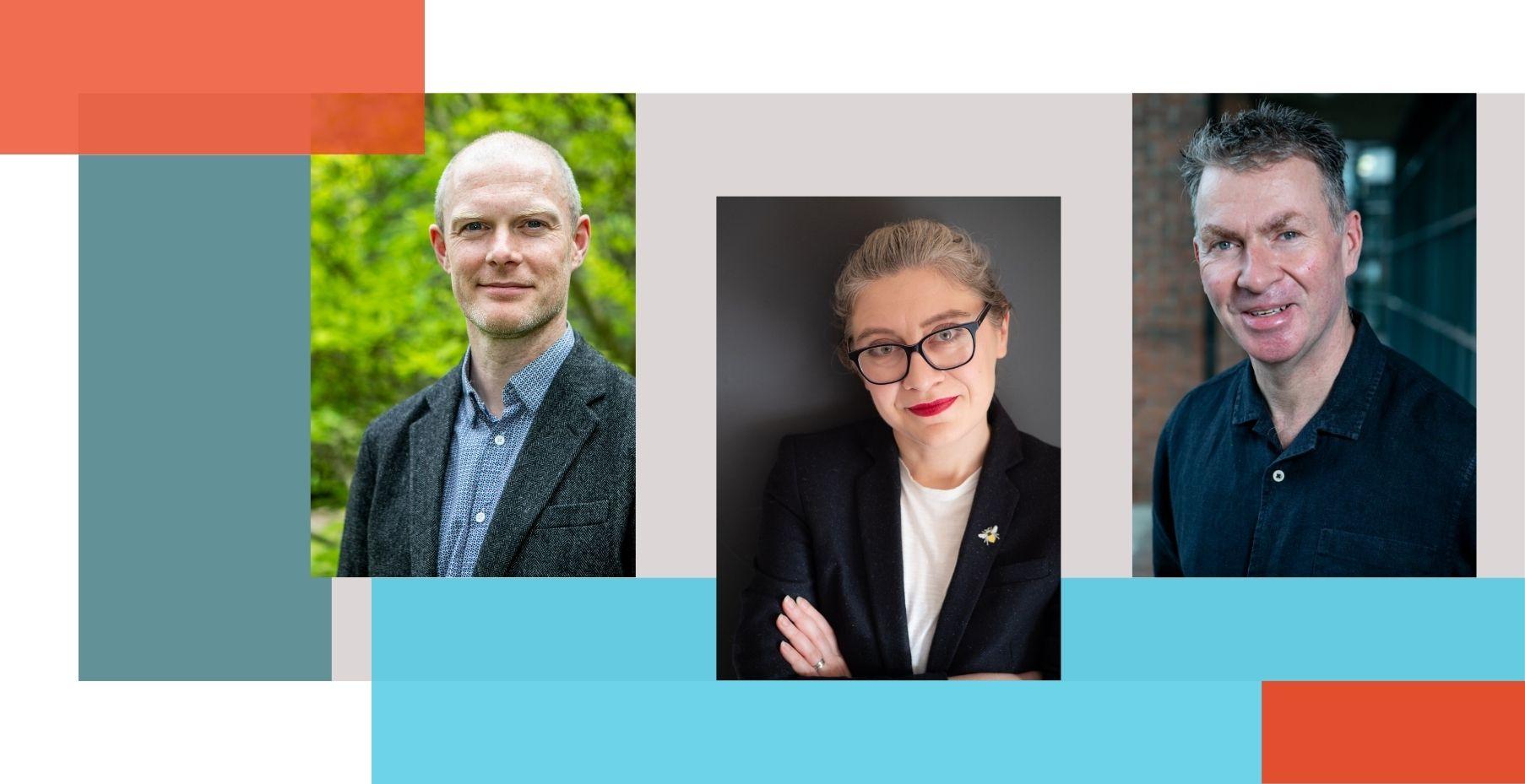 Three faculty colleagues honoured at President's Awards for Research and Research Impact 2022
We extend our congratulations to our colleagues in the Faculty of Humanities and Social Sciences, Dr Tetyana Lokot, Prof Donnacha Ó Beacháin and Dr Gearóid Ó Cleircín on their incredible research achievements which were honoured at a ceremony earlier today.
DCU's President's Awards for Research and Research Impact 2022 recognised recipients right across the university for their research excellence and significant impact on society.
Dr Tetyana Lokot from our School of Communications, was awarded the Early Career Researcher Award for her ground-breaking interdisciplinary research on digital media, politics and society in Ukraine and Russia. Her research broadens conventional expertise on the region, and is especially salient in providing context for understanding the information and communication battles in Russia's ongoing war against Ukraine.
Prof Donnacha Ó Beacháin from our School of Law and Government, was recognised for his outstanding research achievements in the field of Humanities and Social Sciences, Business and Education. His research on the former Soviet region has been informed by living and teaching there during his early career.  His particular specialism is the unrecognised states of the region, informed by frequent and repeated fieldwork, and is internationally recognised as amongst the most grounded research on these cases.  Prof Ó Beacháin's international reputation and his commitment to impact beyond the academy is evidenced in his almost daily appearances on TV, radio and print media since the invasion of Ukraine.
Dr Gearóid Ó Cleircín from Fiontar & Scoil na Gaeilge, was recognised for his work on the Téarma (Irish terminology), the LEX (EU terminology) and the Terminologue (terminology management) projects, which has put DCU to the forefront of terminology science in Ireland, the EU and beyond. Dr Ó Cleircín's work has helped establish Terminologue as a platform used and recommended by many terminology practitioners and educators, both inside and outside of academia.