School of Law and Government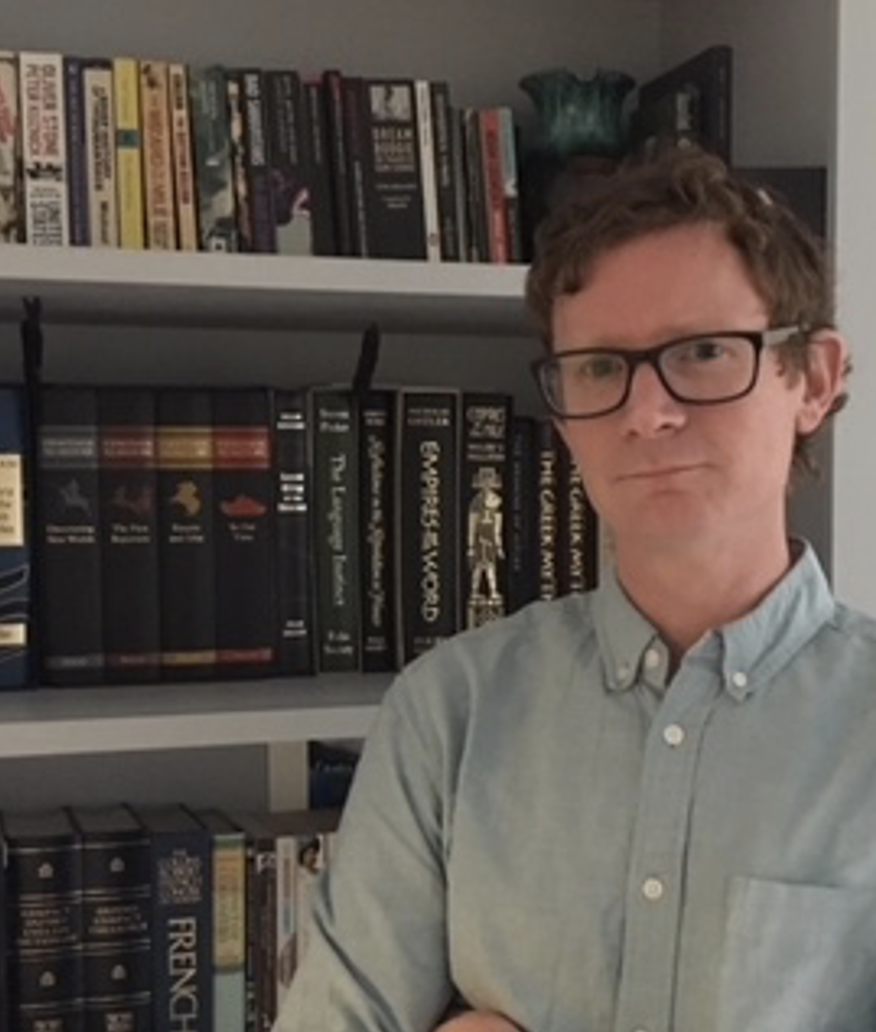 LawGov Research Carnival #9: Dr David Keane
Dr. David Keane is Assistant Professor in Law at DCU. He has previously been Lecturer in Law at Brunel University, London, and Associate Professor in Law at Middlesex University, London. He holds a BCL (Law and French) from University College Cork, and an LLM and PhD from the Irish Centre for Human Rights, NUI Galway, where he was awarded a Government of Ireland scholarship for his doctoral studies. He has published four books and around 30 journal articles and book chapters, as well as blog pieces and other contributions.
Dr Keane's research is in international human rights law, with a particular focus on the International Convention on the Elimination of Racial Discrimination (ICERD). His book Caste-based Discrimination in International Human Rights Law (Routledge, 2007) explored how caste entered the UN human rights system, and the opposition from India and other states to its treatment as a form of racial discrimination under ICERD. The book was awarded the Hart Book Prize for Early Career Scholars by the Socio-Legal Studies Association (UK). It was also cited by the UK Supreme Court in its first ever judgment, R v JFS and Others. Following the legislative direction from Parliament to include caste under the UK Equality Act, Dr Keane was a member of the academic team commissioned by the UK Equality and Human Rights Commission to study how this direction should be implemented. The resultant EHRC reports, Caste in Britain, were the first legal studies of caste outside South Asia and were raised in debates in the House of Lords. He continues to work on caste and international human rights law, currently finalising a chapter for a collection published by the University of Bielefeld, Germany, entitled 'Challenging India: Caste before the UN Committee on the Elimination of Racial Discrimination'.
In 2017, Dr Keane published (with Dr Annapurna Waughray) the first edited collection on the International Convention on the Elimination of Racial Discrimination, entitled 50 Years of ICERD (Manchester University Press, 2017). This collection combined academic commentators and UN Committee on the Elimination of Racial Discrimination members. A recent journal article in Human Rights Law Review considers the application of the "living instrument" doctrine in the context of ICERD. Recent blog pieces explore CERD General Recommendation 36 on Racial Profiling by Law Enforcement Officials for the leading German international law blog, Völkerrechtsblog; China, the Uighurs and ICERD for DCU's Institute for International Conflict Resolution; and inter-state cases under ICERD for the European Journal of International Law blog, EJIL: Talk!
Dr Keane has an interest also in the concept of minority rights, having co-authored (with Prof. Joshua Castellino) Minority Rights in the Pacific Region (Oxford University Press, 2009), part of the key OUP series on minority rights. He published a journal article (with Prof Jérémie Gilbert) in the International Journal on Constitutional Law on fraternité as a legal solution to the constitutional block on the recognition of minority rights in France. His interest in France and human rights includes a number of pieces related to freedom of expression, and he is regularly invited to teach at French universities, contributing a session on international human rights law annually to the masters in international juridical careers cohort at Université Grenoble Alpes.
Dr Keane is currently working on three inter-state communications taken under ICERD in 2018, Qatar v Kingdom of Saudi Arabia, Qatar v United Arab Emirates and Palestine v Israel, finalising a book chapter and a casenote on each for international human rights reports, among other outputs. He is in the early stages of a journal article and grant proposal linked to his wider research on ICERD. He will be hosting a seminar on "The Future of Human Rights Law" for the Law Research Institute in April 2021. Speakers will discuss human rights in a global context, from an academic and NGO perspective, and consider future directions.
Dr Keane welcomes potential PhD students and research collaborations in international human rights law, including all aspects of the UN human rights system as well as the regional human rights systems.
Twitter: @keane_dave
DCU Profile page: https://www.dcu.ie/lawandgovernment/people/david-keane
Academia Profile page: https://dcu.academia.edu/DKeane