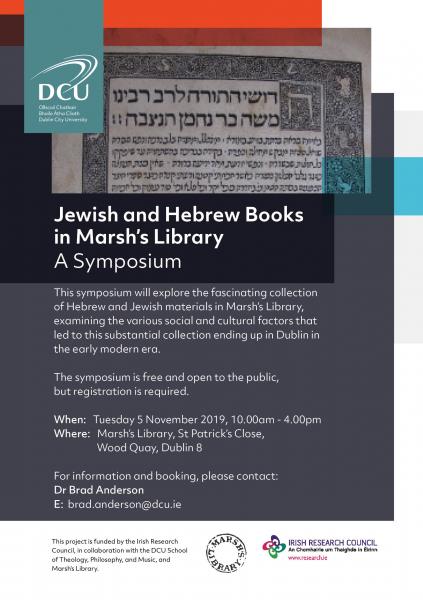 Dr Brad Anderson is hosting a symposium with Marsh's Library that will explore the fascinating collection of Hebrew and Jewish materials in Marsh's Library, examining the various social and cultural factors that led to this substantial collection ending up in Dublin in the early modern era.
The symposium is free and open to the public, but registration is required.
When: Tuesday 5 November 2019, 10.00am - 4.00pm
Where: Marsh's Library, St Patrick's Close,
Wood Quay, Dublin 8

For information and booking, please contact:
Dr Brad Anderson
E: brad.anderson@dcu.ie
This symposium is part of a larger project exploring the Jewish and Hebrew books in Marsh's Library, and is funded by the Irish Research Council.