School of Theology, Philosophy, and Music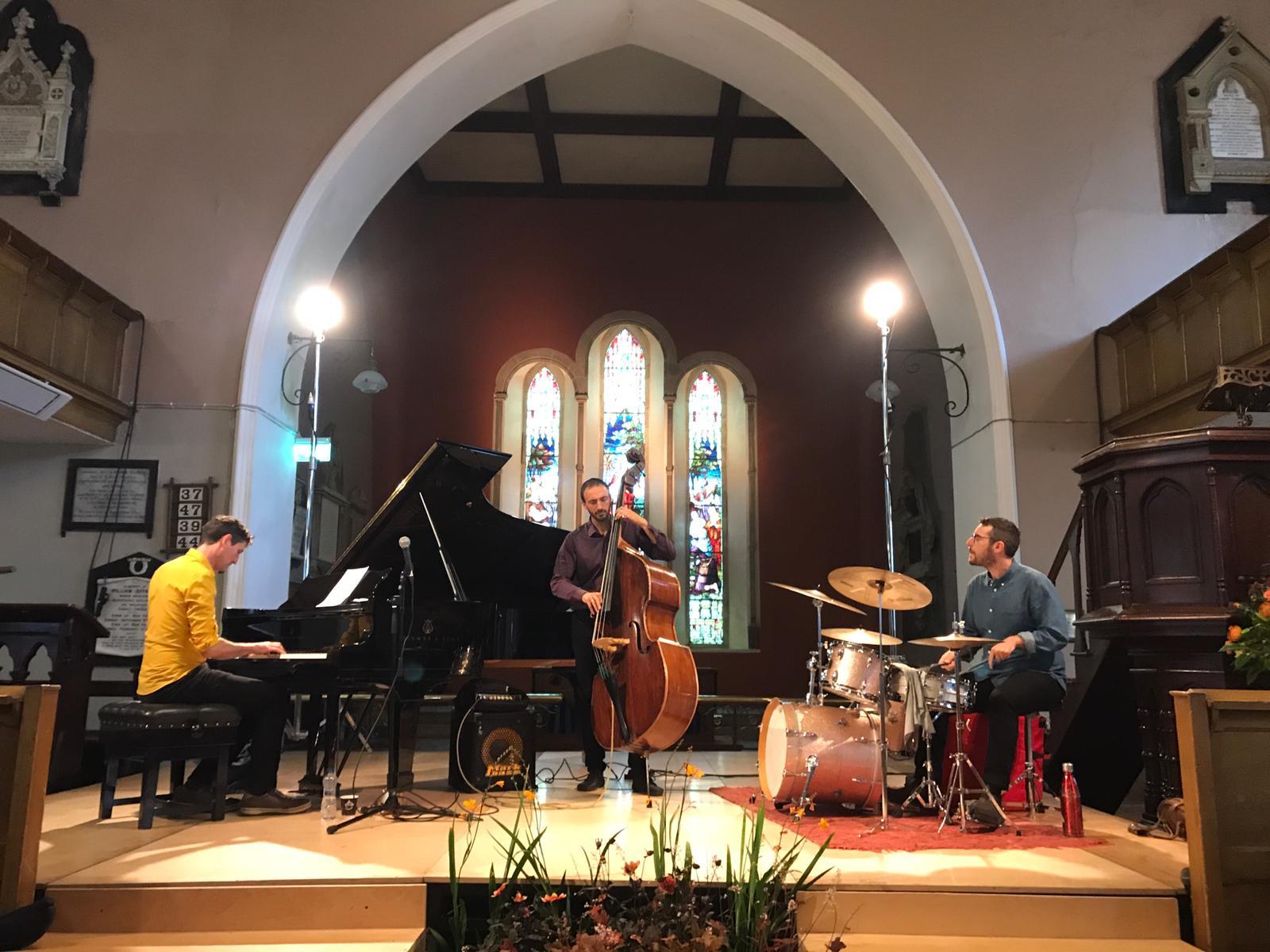 Origin Story at New Ross Piano Festival
The jazz trio Origin Story is made up of 3 full-time faculty members who teach on the BA in Jazz and Contemporary Music Performance: Greg Felton, Cormac O'Brien, and Matthew Jacobson.

Greg's grandfather was the organist in the main venue of the festival, St. Mary's Church, between 1957 and 1960. He also organised an organ recital to raise money for the new roof for the church, which featured famous Irish mezzo-soprano Bernadette Greevy.
Greg's father was at the Origin Story concert and said he hadn't set foot in the church in 62 years!
Find out more about Origin Story here:
https://originstorymusic.bandcamp.com/album/good-friday