School of Theology, Philosophy, and Music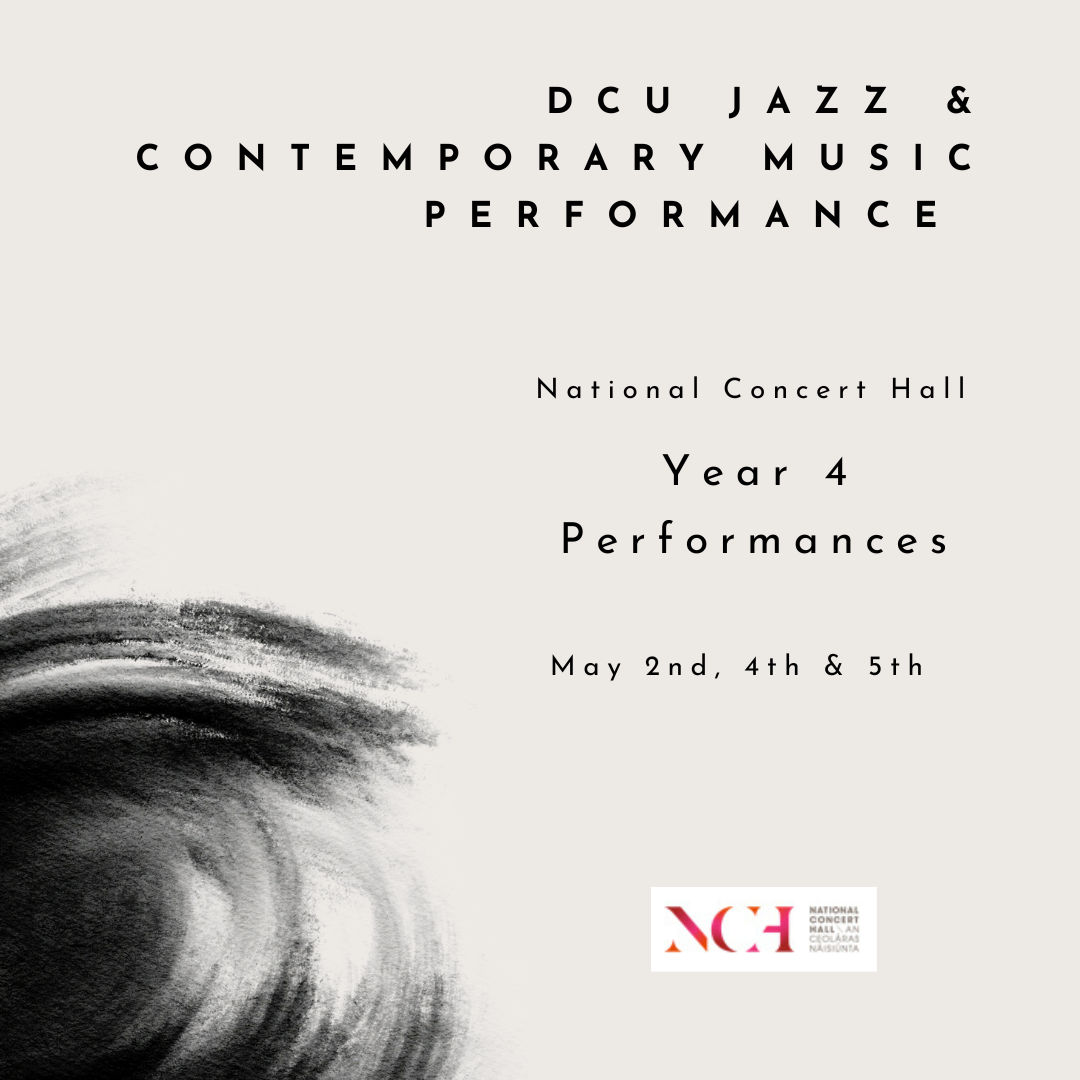 DCU BA in Jazz and Contemporary Music Performance Final Year Student Performances
DCU BA in Jazz and Contemporary Music Performance
Final Year Student Performances, National Concert Hall, Dublin, Ireland
An exciting opportunity to see the best of young Irish jazz, as DCU's BA in Jazz and Contemporary Music Performance students take to the stage to perform in front of a live audience to showcase their talents, as part of their final assessments.
Over three nights, 15 groups lead by 15 different musicians, and featuring over 70 performers will play a programme of original music, devised and developed by these promising young musicians.
​​​​​​Each day has an afternoon and evening session. All sessions are free but ticketed. Secure a ticket via the National Concert Hall.