Primary Department
School of Theology, Philosophy, and Music
Work Area/Key Responsibilities
Theology and Philosophy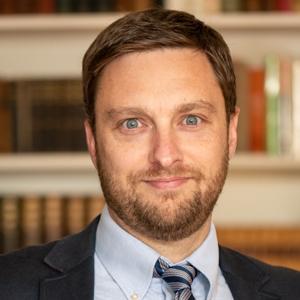 Phone number:
Email Address
brad.anderson@dcu.ie
Academic biography
My teaching and research focuses on the Hebrew Bible/Old Testament, as well as the use and impact of the Bible down through the centuries. I am also interested in exploring how sacred texts are employed in the contemporary world, from iconic uses to the rise of digital culture.


I am actively involved in a number of professional organisations. I am a former president of the Irish Biblical Association (IBA), and am an active member of the Society of Biblical Literature (SBL), the Society for Comparative Research on Iconic and Performative Texts (SCRIPT), and the Irish Society for the Academic Study of Religions (ISASR).

I am also involved in postgraduate supervision, and would be happy to take any enquiries from prospective students. Current doctoral students are exploring both text-based and reception history-based projects.
Research interests
Old Testament/Hebrew Bible: Torah; Hebrew prophets; particularity and difference in the HB (insiders and outsiders); interdisciplinary readings of the Bible; Jewish-Christian dialogue and the Bible

The use and reception of the Bible: Jewish and Christian history of interpretation; the material Bible and the iconicity of Scriptures; the Bible in the arts; the Bible in contemporary popular culture; the Bible and religion in the public square; the use of the Bible in contemporary Christian traditions

Pedagogy and Student Skills Development: student skills development in theology and religious studies; pedagogy in religion and theology