Primary Department
School of Theology, Philosophy, and Music
Work Area/Key Responsibilities
Theology and Philosophy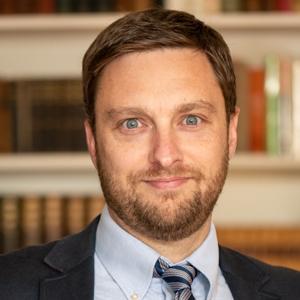 Phone number:
Email Address
brad.anderson@dcu.ie
Academic biography
My teaching and research focuses on the Hebrew Bible/Old Testament, as well as the use and impact of the Bible down through the centuries. I am also interested in exploring how sacred texts are employed in the contemporary world, from iconic uses to the rise of digital culture.


I am involved in postgraduate supervision, and would be happy to take any enquiries from prospective students. Current doctoral students are exploring both text-based and reception history-based projects.
Research interests
Old Testament/Hebrew Bible: Torah; Hebrew prophets; particularity and difference in the HB (insiders and outsiders); interdisciplinary readings of the Bible; Jewish-Christian dialogue and the Bible

The use and reception of the Bible: Jewish and Christian history of interpretation; the material Bible and the iconicity of Scriptures; the Bible in the arts; the Bible in contemporary popular culture; the Bible and religion in the public square; the use of the Bible in contemporary Christian traditions
Pedagogy and Student Skills Development: student skills development in theology and religious studies; pedagogy in religion and theology