Primary Department
School of Theology, Philosophy, and Music
Work Area/Key Responsibilities
Theology and Philosophy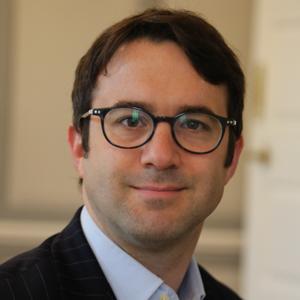 Phone number:
Email Address
joseph.rivera@dcu.ie
Academic biography
I lecture and conduct research on a variety of topics. Trained in the fluid disciplines of philosophy of religion and systematic theology, I am conversant with the modern religious thought as its spans from Schleiermacher to Barth and Rahner, but I work primarily between classical theology (St. Augustine, Gregory of Nyssa, Thomas Aquinas among others) and continental philosophy, which includes figures such as Edmund Husserl, Martin Heidegger and their French heirs: Jean-Luc Marion, Michel Henry, Jean-Yves Lacoste, Emmanuel Levinas and Jacques Derrida. Topics of research interest include theological anthropology in a scientific age, the domain of sacramental theology broadly conceived (as it illustrates the lived experience of religion), the very idea of philosophy of religion, and finally, political theology and question of religion in the public square. The last topic explores the value of John Rawls and Augustine for liberal politics today. I released a monograph that explores this topic; it is entitled Political Theology and Pluralism: Renewing Public Dialogue (Palgrave MacMillan, 2018). In more recent articles to be released in 2019, I continue to explore the relevance of Rawls for Political Theology.

I released my first monograph in 2015, The Contemplative Self after Michel Henry: A Phenomenological Theology (University of Notre Dame Press). It critically explores insights in the work of Michel Henry, a French philosopher of religion in the school of phenomenology and existentialism. His work as earned international accolades. An archive of his work and a journal devoted to focused study of his writings (Revue internationale Michel Henry) was established in 2010, at Université catholique de Louvain, Belgium, as well as research centres devoted to his work in Freiburg, Germany and in Beirut, Lebanon. He also has a readership in Japan, given that he delivered several lectures there in the early 1980s. I continue to publish on Henry, as well as Marion and Lacoste. Most recently I have published an article on the meaning and practice of empathy in Henry and Husserl. A strictly phenomenological analysis, the manuscript is published with Research in Phenomenology. Another article on Husserl's fertile concept of time is underway.

I am currently working on a fourth book project that explores the concept of the world from theological, philosophical and cultural perspectives. While I continue to work within post-Husserlian phenomenology, I also include in this project other philosophical voices from the anglophone world, such as Hilary Putnam and Richard Rorty.

Originally from a small town in Missouri, I earned my BA in Religion and History at Northwestern University in Chicago. I then pursued further graduate studies in Boston and St. Louis before completing my PhD in Theology and Philosophy of Religion at the University of Edinburgh. I came to DCU in the Autumn of 2013 as a full-time lecturer in the School of Theology, Philosophy and Music.
Research interests
I seek to find ways for theological discourse, and religious studies, to correspond critically (and constructively) to the particular spirit of the age in which we find ourselves.

Specific Areas of interest: Modern Theology (Barth, Rahner and Balthasar), St. Augustine, Secular studies and Genealogies of Modernity, Phenomenology, Continental Philosophy of Religion, Political Theology (especially John Rawls and Richard Rorty), Metaphysics and concepts of the self and personal identity.