Our Campus, Your Talent Pipeline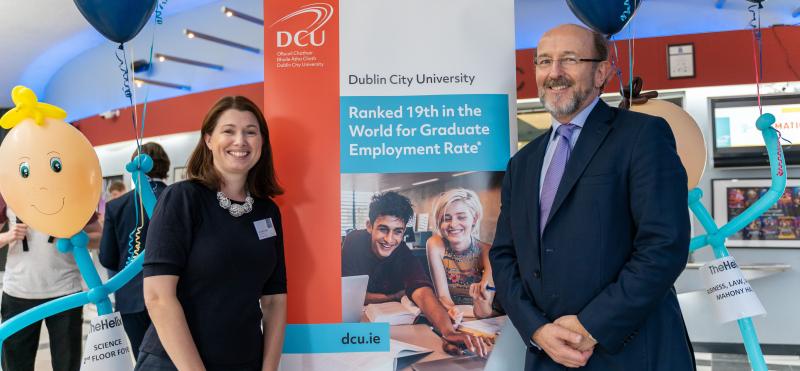 DCU is renowned for its commitment to innovation and entrepreneurship and its proactive engagement with the enterprise sector.
The Careers Service works with employers from all sectors, offering a range of activities and services to help you connect with our students and graduates, including:
● Careers Fair
● Information Stands
● Networking Events
● Company Presentations
● Skills Sessions
● Online Events
We can also help to promote off-campus events such as Open Evenings and Networking Events.
For more information, contact: careers@dcu.ie or download a copy of our brochure.
Please note: DCU Careers Service cannot promote events where alcohol is served. We are happy to promote off-campus events that take place in a professional setting.
Careers Clinics Online
Do you have a quick career related question?
During the closure period, book to attend a Careers Clinic via Google Hangouts Meet!
Full details available on our Events Page.
Careers Quick Query and CV Clinics take place each week during semester. These clinics are open to all current undergraduate and postgraduate students.
Please ensure that you have a good draft copy of your CV or other documentation (eg. Applications, Personal Statements etc.) available for review.