Strong family governance, honest communication and planning enable generational survival in family business, according to Mr Paul Darley, President and CEO of a global, US based fourth generation firm.
W.S Darley & Co. supplies equipment to fire, emergency and defence services worldwide. Paul and his daughter, Audrey Darley, spoke of the company's successes and tribulations to the 150 attendees at the CFB Annual Family Business Conference on Wednesday.
Paul signalled the importance of sustaining the century old Darley legacy: "We take a long term strategic approach. We have a 100 year plan".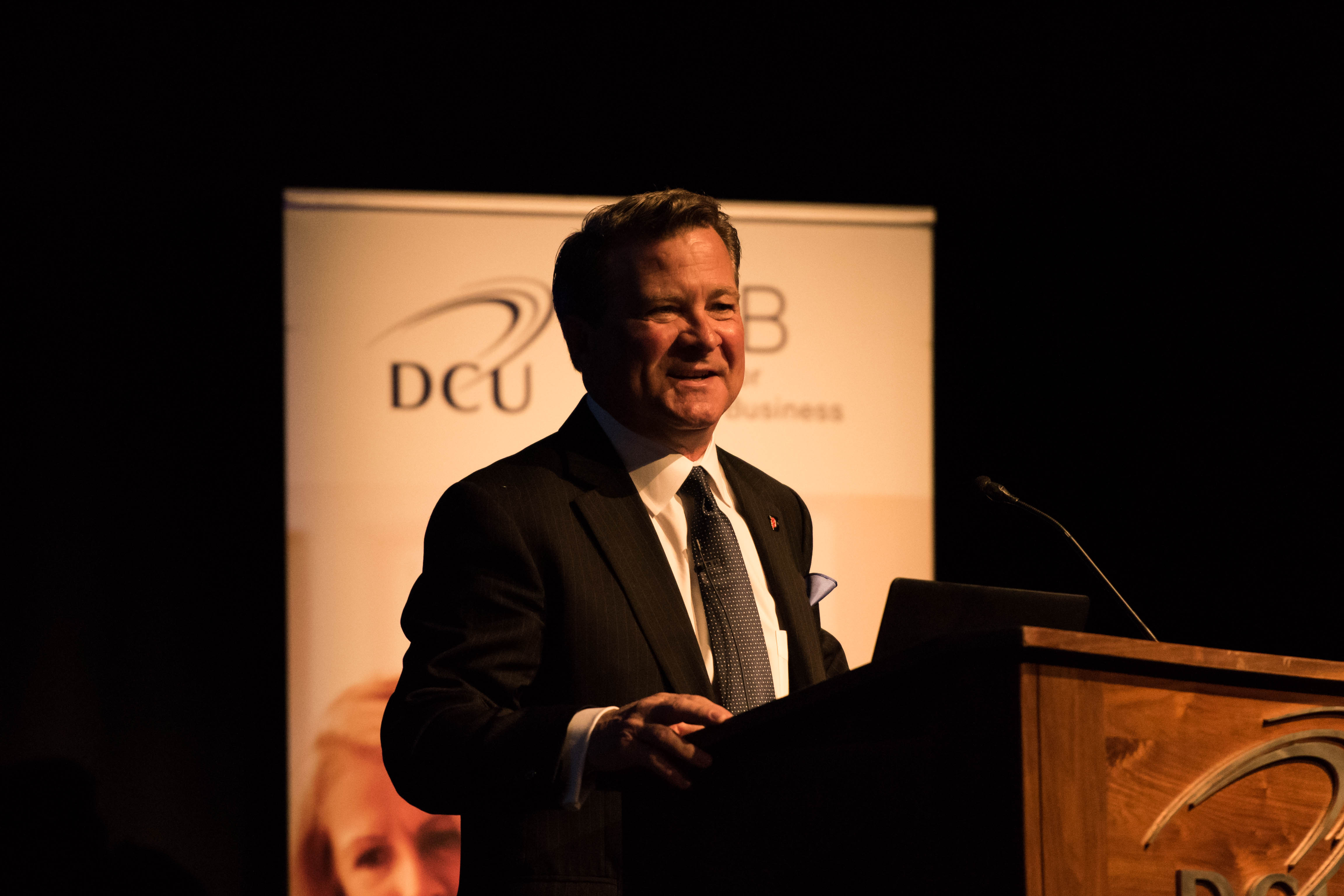 Mr. Paul Darley
An exemplar of family business best practice, W.S Darley & Co. has a family constitution, a family council, a board of directors, a family participation plan and a G4 advisory team (a team comprising of fourth generation members).
The fourth generation has led the company's entry into the drones and robotics market. Audrey, Director of Vendor Relations for Darley Defence, spoke of the need for respectful relations between 'now gen' and 'next gen'.
"We respect the past but do what is best for the future." She continued: "In terms of conflict resolution, it is important to determine whether it is a problem to solve or a situation to manage."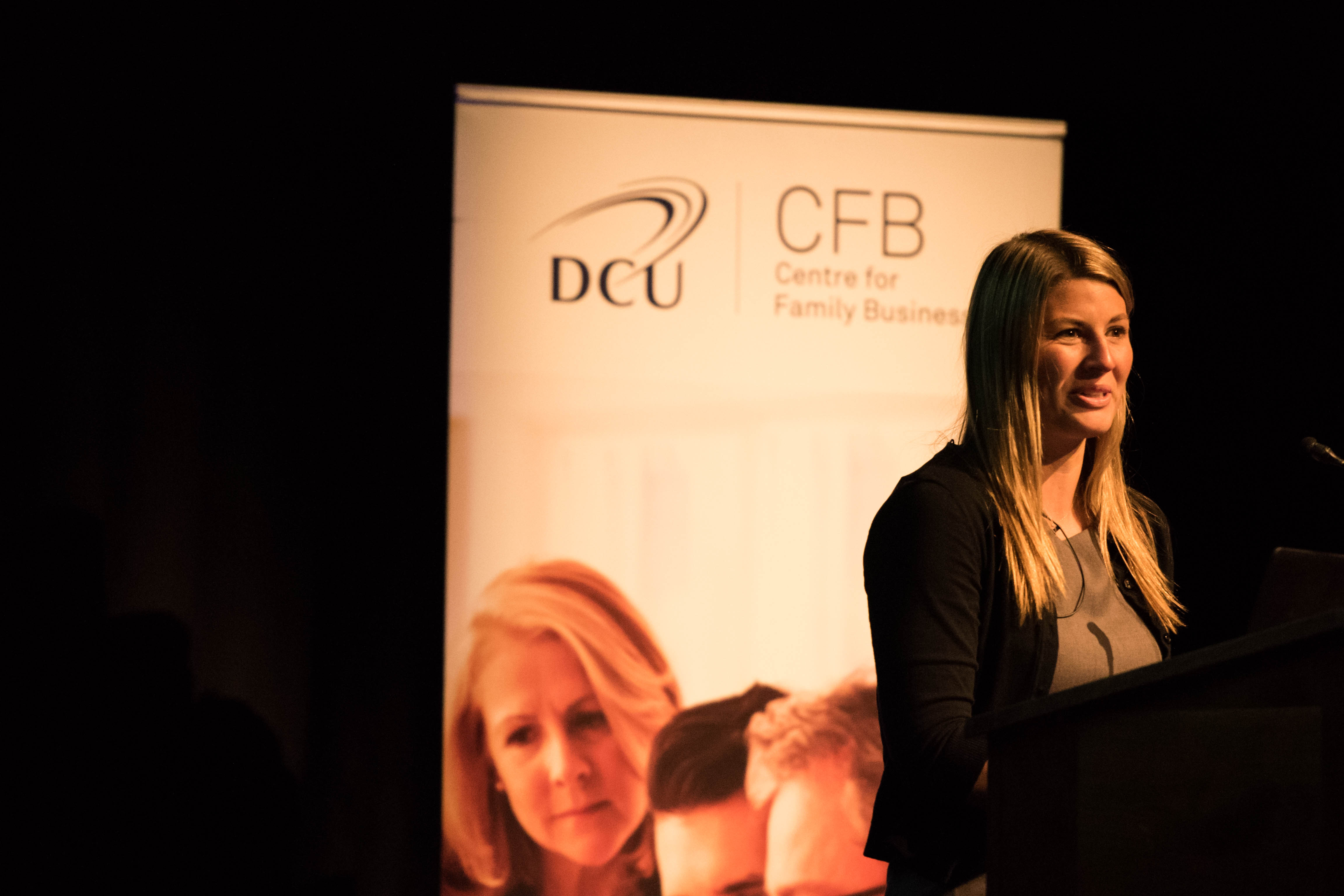 Ms. Audrey Darley
RTÉ broadcaster, Brian O'Donovan led the panel discussion on succession and next generation involvement. Ireland's leading decorative paint brand, Colourtrend, was represented on the panel by father and daughter team, Kevin and Rachel O'Connor.
"We marry the family culture with professionalism. Majority of our board members are non-family" said the company CEO, Kevin O'Connor.
PwC Ireland Family Business Leader, Paul Hennessy iterated the importance of aligning and communicating family values and discussing the hard issues: "If you don't have the conversation about succession, you'll drive into a position you're probably ill-prepared to take on".
Professor Carole Howorth from Bradford University led a seminar on next generation learning and involvement. While CFB sponsors, PwC, William Fry and AIB facilitated a student session for final year undergraduate and Master's students of DCU Business School.
Find event photos here.