Overview
If your ambition is to have a career in business that gives you international opportunities, then this course could be for you.
The Business Studies degree course gives you an introduction to the foundations of business and allows you to specialise in areas such as economics, management, finance, marketing, HR or business analytics.
International Opportunities
The course not only allows you to develop the skills and knowledge needed for a career in business, it also offers you an exciting intercultural experience and the chance to master another language.  
The four-year course gives you the chance to spend a year at one of DCU's partner universities in Austria, Belgium, China, France, Germany, Japan, Mexico or Spain. 
DCU People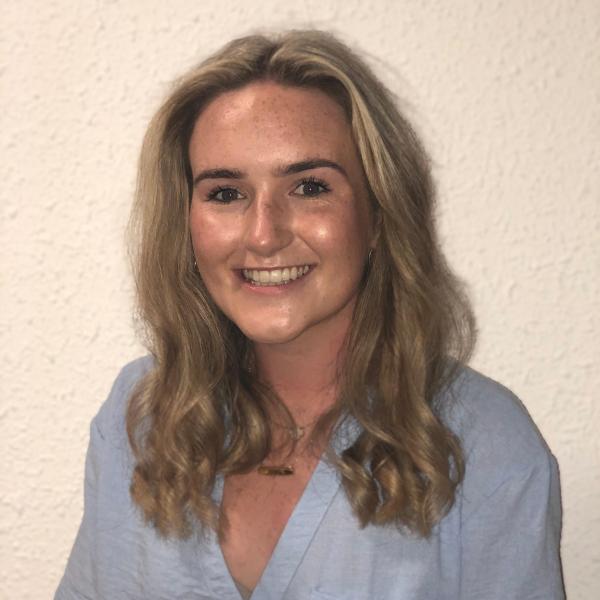 Laura Foody
Student
Everything is taught from the ground up, so there's no requirement to have studied business subjects for your Leaving Cert, which is comforting to know.
Read more about Laura Foody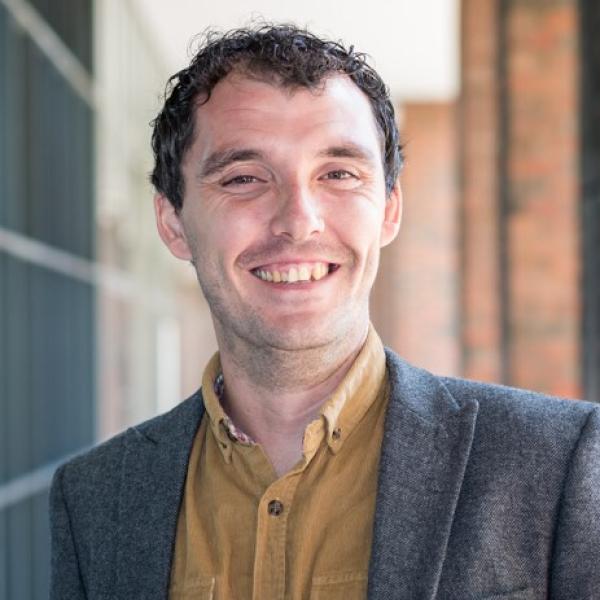 Dr Gary Sinclair
Staff
The programme is designed to create globally competent business leaders responding to the skills gaps highlighted both locally and internationally.
Read more about Dr Gary Sinclair
Careers & Further Options
Careers
Your combination of business experience, cultural awareness, language proficiency and international experience will be particularly attractive to employers. You'll be able to choose from a host of paths, including:
International Marketing
International Management
International Human Resource Management
International Finance
Fees and Funding
Fees
Student Contribution
€3,043 per annum
EU Status Fee
€6,250 per annum
Non EU Fee
€15,000 per annum
Life On Campus
At DCU, our students can expect a unique campus experience. We are known for our excellent teaching and learning facilities, our active clubs and societies, and our great social and sporting facilities. All this makes DCU an exciting place to be. 
DCU has three academic campuses; Glasnevin, St. Patrick's and All Hallows (both in Drumcondra), all close to Dublin City centre. 
They can be reached by public transport, Dublin Bus and Bus Éireann, with our Drumcondra campuses a ten minute walk from Drumcondra Train Station. Glasnevin is a 20 minute walk from St Patrick's and All Hallows. They are also linked by Dublin Bus.
Each campus has a library (O'Reilly, Cregan and Woodlock Hall), study spaces, restaurants, and on-campus residencies. There are sports facilities on Glasnevin and St. Patrick's, and there is a dedicated sports campus, St Claire's, located near Glasnevin on the Ballymun Road.
DCU's 19,000 students have access to exceptional teaching and learning facilities across our three academic campuses. 
These include modern learning theatres, research centres, a new media and TV studio, radio/podcast studios, computer suites and advanced labs in the areas of Languages, Engineering, Physics, Chemistry and Biotechnology, as well as a Sports Performance centre and a training hospital ward. In 2021, we opened our first virtual reality 'Leadership Lab', which is located in our Business School.
We continue to improve and update our facilities. For example, construction of a new world-class STEM facility is underway on the Glasnevin campus. With capacity for an extra 3,000 STEM students, this facility will advance DCU's international reputation for excellence in science and health, computing and engineering disciplines.
Studying in DCU isn't just about course work. The university is rich in student life and activities.
There are more than 140 clubs and societies for students in DCU, with 'Clubs & Socs' days taking place on both the Glasnevin and Drumcondra campuses at the start of the academic year. They span everything from rugby to rock climbing, anime to jazz.
For many students, sport is an important part of the DCU experience. DCU's Sports Complex boasts a 25 metre swimming pool, fitness centre gym, all-weather pitches and squash courts, as well as soccer, GAA and rugby pitches. DCU Dóchas Éireann, the university's GAA club, is the largest third level Gaelic Games club in the country. Meanwhile, DCU Athletics has been Ireland's highest achieving university club for many years. And DCU has dozens of other clubs to get involved in, from Archery to Weightlifting. 
The Glasnevin campus is home to our purpose built, state-of-the-art student centre, The U, which serves the needs of a rapidly growing student body. Here, you will find the Student Leadership and Lifeskills Centre, performing arts and cultural spaces for students and the wider community, and the Entrepreneurship and Innovation Hub. Also located on our Glasnevin campus is The Helix, our renowned performing arts centre.
On our St Patrick's campus, we have the Java Student Hub, a vibrant, warm and welcoming space where students can meet for coffee, play music, use the projector to watch events, or just relax. The walls of the Java Hub were designed based on the cultural history of St Patrick's Campus, including the special references to the notable sporting history and history of the arts.
We have a number of academic, professional and social supports for students.
Student Advice Centre - Offers a wide range of supports and services to students and advice 
The Writing Centre - drop-in writing workshops for students through the academic year 
Maths Learning Centre - provides maths support for students of all ability levels with maths modules 
Student Learning - facilitate the transition from passive to active learning for students at DCU, by teaching study skills, nurturing critical thinking and building student confidence. 
Careers work with students to help them on their professional journey into graduate employment.
Our student support team offers a comprehensive support programme, helping students make that all important transition into university life and focusing on building confidence and skills which are key to success at third level.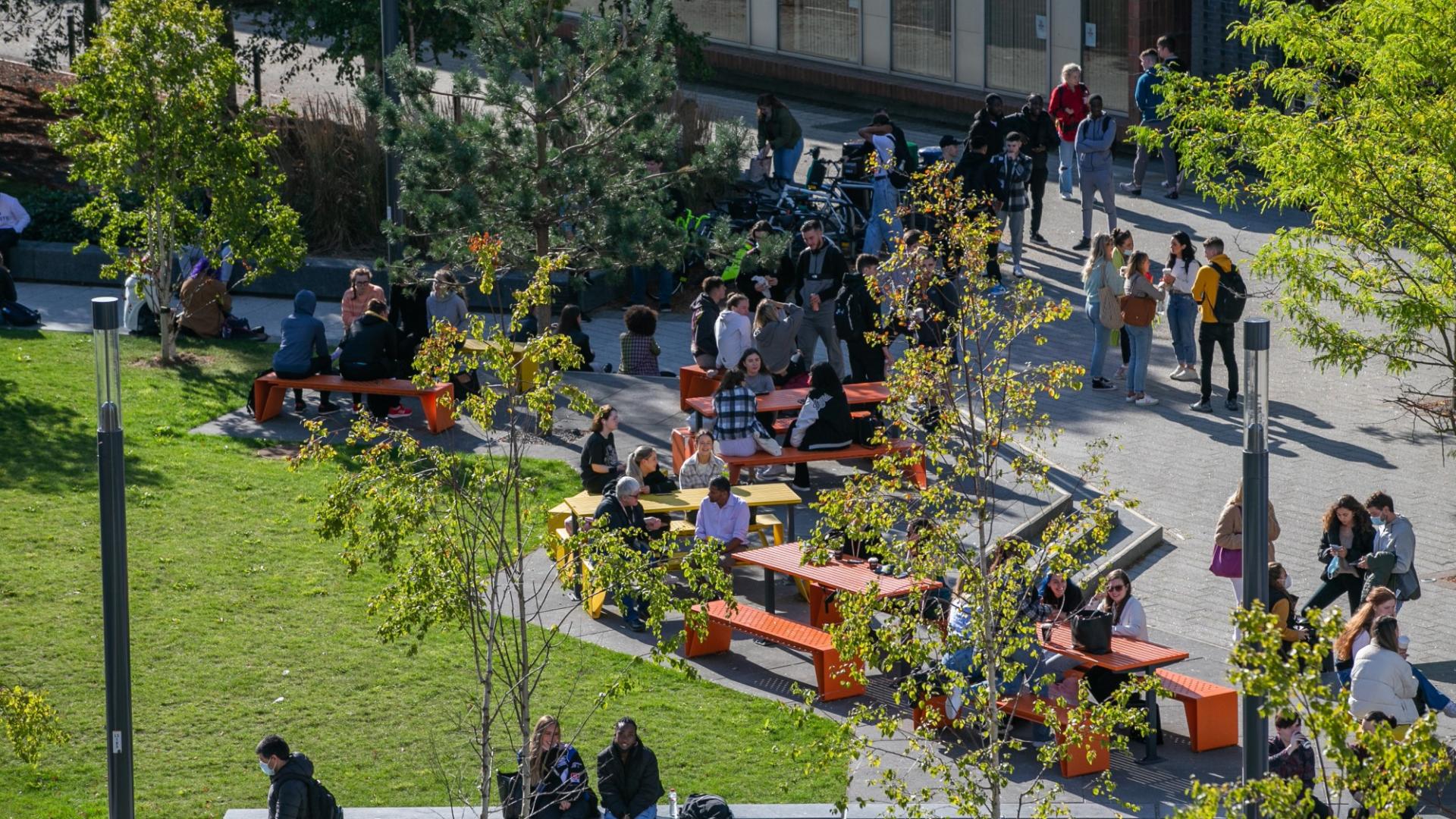 FAQs
What is the difference between Global Business and Business Studies International?
Here are the 5 main differences:
1.         CAO Points Needed
One of the first things a CAO student will be concerned about!  The points for each Global Business course are generally higher than for Business Studies International. The exact difference will of course vary each year.
2.       Amount of time spent abroad
In Business Studies International you spend your first 2 years in DCU then your third year in a partner University. After your third year abroad you will return to DCU for your fourth year.          
In Global Business you spend your first two years at DCU and then spend 3rd and 4th year abroad with your partner university in the country that speaks your chosen language.
3.       Two Degrees
A big difference between International and Global is that with Global Business you receive two degrees, one from DCU and one from the college in your chosen country, whereas with International you will get a degree from DCU only.
This is one of the big plus points for Global Business.  Having two degrees from two universities in two different countries will definitely help you stand out from the crowd when looking for a job after graduation!
4.       Languages available
With Business Studies International you have the option of studying one of French, Spanish, German, Chinese or Japanese.
With Global Business there are three languages available. They are French, Spanish and German.
With Business Studies International you must study one of the five languages I've mentioned along with all of your business modules.
However with Global Business, if French, Spanish or German don't do it for you then you can do Global Business USA or Canada where the study of a language is not compulsory.
5.       Work Placements
Global Business students undertake two paid internships during their four year degree. There's a four month internship in Ireland during 2nd year and then a 6 month internship in your 3rd year in the country you are studying in.
Having two work placements in two different countries gives you an advantage over graduates of other business courses nationwide.
Does DCU have partner universities around the world to go to?
Yes, see the full list of the universities you can travel to (depending on your course). For further specific information you should contact the course contact.
For the business courses how big are class sizes like and are there work placements? 
There are some large lectures for common modules but these are supported by smaller weekly tutorial groups of approx. 30 people. There are work placements in our Business school.
What are some of the companies that students from the BSc multimedia have gone on to work for?
Some companies include: TV3, BBC, Google, LinkedIn, Facebook, Yahoo, Setanta Sport & independent production companies.
See where your future career could be.