Social Sciences and Cultural Innovation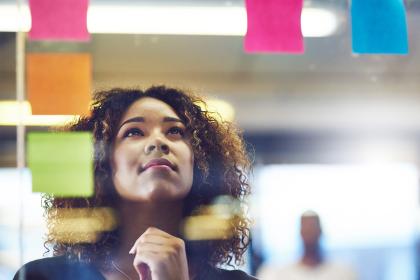 Course Type:
Undergraduate
NFQ Level:
8 - Please see
www.qqi.ie
for further information

+353 (0) 1
700 5197

martin.toal@dcu.ie
The BA in Social Sciences and Cultural Innovation is a new offering in Irish higher education, providing students with a unique suite of modules from the fields of Sociology, Media, Politics and Innovation. This future-focused programme is designed to equip students for the 21st century workplace and a world defined by increased connectivity and rapid technological change. It aims to bring an applied focus to the Social Sciences, providing students with the opportunity to actively engage with areas such as social entrepreneurship and cultural innovation, as well as the chance to gain valuable work experience.
The programme is defined by both flexibility and focus, as students have the opportunity to explore multiple disciplines, before going on to specialise in their area of choice.
The BA in Social Sciences and Cultural Innovation also places a strong emphasis on the development of transferable skills, such as creativity, leadership, ethical and critical thinking, digital literacy, intercultural competence, and future thinking, all which have been identified as important for 21st century living and working. With this in mind, parallel to studying Social Sciences, each year students will undertake a variety of modules which focus on fostering these transferable skills. Furthermore, students have the possibility of studying for a year abroad after Year 2, and students can also opt to apply for a year-long INTRA work placement in Year Three, which can provide students with excellent experience and a valuable professional network while still in university.
At its core, the BA in Social Sciences and Cultural Innovation recognises the value of having in-depth knowledge in specific disciplines, but also the need for graduates to develop the competencies which underpin growth and success across any field. In doing so, the programme seeks to enable students to identify their key interests, and empower them to pursue these with competence, clarity and confidence.
At DCU, our aim is offer a transformative educational experience based on the values of being purposefully different and consistently excellent. The BA in Social Sciences and Cultural Innovation seeks to embody these values in an engaging and innovative manner. 
The BA in Social Sciences and Cultural Innovation seeks to develop in students the knowledge, skills and attitudes required to thrive in a globalised world defined by exponential technological growth, unprecedented access to real-time information, and unparalleled levels of human mobility and interconnectivity. The programme gives you an in-depth understanding of the many forces that define our individual and collective experiences, and is structured around three core pillars relating to the study of Culture, Media and Politics respectively. These pillars can be understood as follows:
Culture, Migration and Diverse Societies: Explore the meaning of culture as a set of values and behaviours; study personal and social identities, such as gender, nationality and social class; examine the idea of personal agency and the tension that exists between the individual and society; debate the fundamental questions and challenges which all cultures face; consider the drivers and impacts of globalisation, mass migration, and unprecedented intercultural contact; discuss the concept of global citizenship in the modern world; reflect on the relationship and tension between human rights and cultural rights; identify diverse social challenges and develop strategies to promote cultural innovations which can address these in a sustainable way.
Media, Society and the Digital World: Examine the hugely influential role played by media in society; study the (r)evolution of the media industry in the recent past; consider humans' relationship with the media and technology; understand how power is distributed within the media industry; analyse advertising and other media outputs; discuss how digital content is changing the way societies operate; reflect on the idea of online identity and attitudes towards privacy; explore the challenges and opportunities facing traditional and new media in the 21st century.
Politics, Power and Internationalisation: Learn about national and international political systems; examine the political development of diverse regions; analyse the concept of power and how it can be defined, acquired and (ab)used; explore nationalism and its role in regional, national and international politics; consider how various innovations are influencing the way in which citizens engage with politics, spread ideologies, and how political institutions interact with the public; study the causes of and possible solutions to conflicts from around the world; examine approaches to international security and political terrorism. 
Programme Structure
In Year One, you will study a suite of core modules relating to the three pillars of Culture, Media and Politics, which will lay the foundation for further exploration. In addition to this, you will undertake modules aimed at promoting key transferable skills, such as leadership, critical thinking, digital literacy and project management.
In Year Two, you will develop further knowledge across the three pillars by undertaking a variety of core and elective modules which will encourage a more applied focus. Once again, you will complete additional modules focused on fostering new transferable skills, such as ethical thinking, presentation skills, intercultural competence, and entrepreneurial action.   
In Year Three, having had the opportunity to engage with all three pillars of Culture, Media and Politics for two years, you will select one of these in which to specialise, while still studying the other two at a less in-depth level. As in the preceding years, transferable skills are of central importance, with new modules aimed at enhancing creative thinking, research skills, report writing, and future thinking. Furthermore, building on previous years, in conjunction with the DCU Careers Office you will receive support in relation to career development in preparation for graduation from the programme.
Study disciplines central to the field of Social Sciences, such as Culture, Media and Politics
Specialise as you progress through the programme
Undertake unique and innovative modules aimed at developing key transferable skills
Identify and examine the forces that shape our lives, societies, nations and our world
Learn how to develop strategies aimed at addressing major social and cultural challenges
Avail of the opportunity to study abroad or undertake an INTRA work placement
Benefit from career development assistance throughout the programme
View the current course structure
Life on Campus
We have three academic campuses close to Dublin City centre - they are located in Glasnevin and Drumcondra, and can be reached by public transport (Dublin Bus).
Each campus has libraries, study spaces, restaurants, and on-campus residencies. Sports facilities are located on two of the academic campuses. We also have a dedicated sports campus in the form of St Claire's. 
Exceptional facilities
DCU students have access to exceptional teaching and learning facilities across our three academic campuses. 
These include modern learning theatres, research centres, new media and TV studio, radio/podcast studios, classrooms, computer suites and advanced labs in the areas of languages, engineering, physics, chemistry and biotechnology, as well as a sports performance centre and training hospital ward. In 2021, we opened our first virtual reality 'Leadership Lab', which is located in our Business School.
Construction on our FutureTech building on the Glasnevin campus will get underway in 2022. Once completed, this facility will advance DCU's international reputation for excellence in science and health, computing and engineering disciplines. It will have the capacity to accommodate an additional 3,000 STEM students on the university's Glasnevin campus.
Campus life
DCU student facilities boast a fully equipped sports complex with a 25-metre pool, three libraries and The Helix, our renowned performing arts centre.
Our purpose built, state-of-the-art new student centre known as 'The U' serves the needs of a rapidly growing student body of 18,500. It is home to the Student Leadership and Lifeskills Centre, performing arts and cultural spaces for students and the wider community, and the Entrepreneurship and Innovation Hub.
DCU Students' Union and the Office of Student Life are also based in the U.  The centre is a space for students where they can meet, with lots of charging points and isolation booths. Clubs and Socs avail of meeting rooms here and it's also home to DCUfm. NuBar, Londis and the Venue are also located here.
There are more than 140 clubs and societies for students in DCU, with 'Clubs & Socs' days taking place on both the Glasnevin and Drumcondra campuses at the start of the academic year.
Student Supports
We have a number of academic, professional and social supports for students.
Student Advice Centre: Offers a wide range of supports and services to students and advice 
The Writing Centre - drop-in writing workshops for students through the academic year 
Maths Learning Centre - provides maths support for students of all ability levels with maths modules 
Student Learning: facilitate the transition from passive to active learning for students at DCU, by teaching study skills, nurturing critical thinking and building student confidence. 
Careers work with students to help them on their professional journey into graduate employment.
Our student support team offers a comprehensive support programme, helping students make that all important transition into university life and focusing on building confidence and skills which are key to success at third level.
The 21st century is defined by unprecedented social, economic and cultural change, exemplified by the Covid-19 pandemic, Brexit, climate change, political unrest, social media, Internet 2.0, automation, and Artificial Intelligence. Organisations and businesses must be highly adaptive and innovative in order to survive and ultimately thrive within such a dynamic environment. With this in mind, research highlights a pressing need for graduates who are future-focused, problem solvers, critical thinkers, excellent communicators, highly digitally literate, ethically aware, as well as reflective and empathetic.
Driven by an applied mindset, the BA in Social Sciences and Cultural Innovation explicitly targets these competencies, ensuring that our graduates develop and demonstrate the skills and attributes which are highly sought after by employers. The unique combination of key transferable skills and discipline-specific expertise ensures that our graduates will be equipped to carve their own unique career path in an increasingly unscripted labour market and across a variety of sectors.
Furthermore, graduates from this programme are well positioned to pursue postgraduate study in multiple disciplines related to the Humanities and Social Sciences (e.g. Multimedia, Social Innovation, Journalism, International Relations, Sustainability, Corporate Social Responsibility, Strategic Management, Marketing, and Human Resources).
Some of the many areas in which our graduates can pursue a career include: 
Communications

Public Relations

Media production

Marketing and Advertising

Online media

National and international political institutions

Public or State organisations and civil service

Think-tanks, consultancies and lobby groups

Policy and sustainable development 

Corporate Social Responsibility

Social Enterprises

Non-governmental organisations

Cultural and creative industries
Requirements
Leaving Cert
There are no additional entry requirements for this programme apart from the general entry requirements for admission to the university.
GCE A Level
There are no additional entry requirements for this programme apart from the general entry requirements for admission to the university.
FET Level 5
For details of QQI requirements and relevant codes please click here. Simply enter the DC code for the programme you are interested in or if you are not sure of the code enter DC in the Select by Institution option, then click on Go. 
EU Transfer Applications
Applications are welcomed from students who have studied at Level 6, Level 7 and Level 8 in relevant areas. Such transfer students may be exempt from certain modules.   Applications are made via the CAO Advanced Entry route which will open on the 1st Feb to the 1st May 2022.
International Applications
International candidates are expected to have educational qualifications of a standard equivalent to those outlined above. In addition, where such candidates are non-native speakers of the English language they must satisfy the university of their competency in the English language. For further information on international applications click here.
Fees
Full time
Student Contribution
€3,043 per annum
EU Status Fee
€6,679 per annum
Non EU Fee
€15,000 per annum