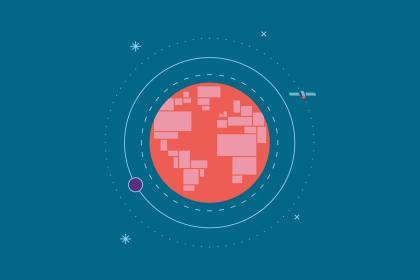 Course Type:
Undergraduate

+353 (0) 1
700 5936

alessandra.mileo@dcu.ie
View our video on our BSc in Data Science here: 
---
Data Science involves the study of information—where it comes from and the patterns it forms—and how to turn this data into a resource for business, government and social strategies. Data Scientists are investigators, story-tellers and problem-solvers who organize information, find unique ways to communicate its salient points, and think of creative ways to apply it to real world situations.
As a DCU Data Science undergrad, you'll learn theory in mathematics, statistics, programming, cloud technologies and machine learning. Your qualification will be highly marketable, with global demand across numerous sectors.
The DCU BSc in Data Science combines the three key skill sets of computing, mathematics and enterprise to provide the core knowledge needed to succeed in this growing area.  The course will introduce students to the major concepts in data analytics, management, processing, modelling, visualisation and enterprise.  Partnering with industry provides opportunities to engage with real-world problems and data sets. You will learn to program, to study mathematics and learn to apply these skills to data from the real world, communicating the results to different audiences.  
For more information on the programme content visit www.datascience.dcu.ie.
DCU's BSc in Data Science is the first degree of its kind in Ireland, collaboratively developed with Insight Centre for Data Analytics and ADAPT Centre for Digital Content Technology, and with major industry players such as Accenture, AIB, and Fidelity
No prior computing experience needed; we'll take you from novice to programming expert
Unique combination of mathematical theory, programming practice and communication skills
Industry-relevant, socially responsible, entrepreneurially-driven: solve problems in a large corporations, for society, or for yourself
View the current course structure
Life on Campus
We have three academic campuses close to Dublin City centre - they are located in Glasnevin and Drumcondra, and can be reached by public transport (Dublin Bus).
Each campus has libraries, study spaces, restaurants, and on-campus residencies. Sports facilities are located on two of the academic campuses. We also have a dedicated sports campus in the form of St Claire's. 
Exceptional facilities
DCU students have access to exceptional teaching and learning facilities across our three academic campuses. 
These include modern learning theatres, research centres, television and radio/podcast studios, classrooms, computer suites and advanced labs in the areas of languages, engineering, physics, chemistry and biotechnology, as well as a sports performance centre and training hospital ward. In 2021, we opened our first virtual reality 'Leadership Lab', which is located in our Business School.
Construction on our FutureTech building on the Glasnevin campus will get underway in 2022. Once completed, this facility will advance DCU's international reputation for excellence in science, computing and engineering disciplines. It will have the capacity to accommodate an additional 3,000 STEM students on the university's Glasnevin campus.
Campus life
Among the student facilities in DCU are a sports complex with a 25 metre pool, three libraries and The Helix, our renowned performing arts centre.
In 2018, a purpose-built state-of-the-art new student centre - The U - was opened. This centre serves the needs of a rapidly growing student body of 18,500 and is home to the Student Leadership and Lifeskills Centre, performing arts and cultural spaces for students and the wider community, and an Entrepreneurship and Innovation Hub.
DCU Students' Union and the Office of Student Life are also based in the U. The centre is a space for students where they can meet, with lots of charging points and isolation booths. Clubs and socs avail of meeting rooms here and it's also home to DCUFM. NuBar, Londis and the Venue are also located here.
There are more than 140 clubs and societies for students in DCU, with 'Clubs & Socs' days taking place on both the Glasnevin and Drumcondra campuses at the start of the academic year.
Student Supports
We have a number of academic, professional and social supports for students.
Student Advice Centre: Offers a wide range of supports and services to students
The Writing Centre - drop-in writing workshops for students through the academic year 
Maths Learning Centre - provides maths support for students of all ability levels with maths modules 
Student Learning: facilitate the transition from passive to active learning for students at DCU, by teaching study skills, nurturing critical thinking and building student confidence. 
Careers work with students to help them on their professional journey into graduate employment.
Our student support team offers a comprehensive support programme, helping students make that all important transition into university life and focusing on building confidence and skills which are key to success at third level.
Career Areas
Finance
Healthcare
Manufacturing
Media
Non profit
Retail
Sport
Telecommunications
Requirements
Leaving Cert
In addition to the general entry requirements for admission to the university the following entry requirements apply
Minimum of H3 in Mathematics for entry 2021.
GCE A Level
In addition to the general entry requirements for admission to the university the following entry requirements apply
GCE A Level B Mathematics 
FET Level 5
For details of QQI requirements and relevant codes please click here. Simply enter the DC code for the programme you are interested in or if you are not sure of the code enter DC in the Select by Institution option, then click on Go
EU Transfer Applications
Holders of Higher Certificate/National Certificates in Computing with Credit or Distinction or Bachelor (Ordinary) Degree/National Diploma in Computing with Credit may be admitted into second year.  Holders of Bachelor (Ordinary) Degree/National Diploma in Computing with Distinction may, in exceptional circumstances, be admitted into third year.  Each case will be considered on its individual merits. Applications are made via the CAO Advanced Entry route which will open on the 1st Feb to the 1st May 2022.
International Applications
International candidates are expected to have educational qualifications of a standard equivalent to those outlined above. In addition, where such candidates are non-native speakers of the English language they must satisfy the university of their competency in the English language. For further information on international applications click here.
Fees
Full time
Student Contribution
€3,043 per annum
EU Status Fee
€6,679 per annum
Non EU Fee
€15,000 per annum