Disability and Learning Support Service
How do I know which students need support?
Information available on GURU:
Upon registering with the DLSS, students consent to their information being made available to the relevant academics on their programme. In only a small number of cases, students do not give consent.
This information is available to Programme Chairs and ALL teaching staff connected to the student's modules and since October 2020 this information is now available through GURU.
The information provided on GURU includes:
The type of disability/medical condition/specific learning difficulty or mental health condition a student has declared to the DLSS. Some students may have a number of conditions, but only 1 can be displayed, due to technical limitations.
It also includes 'E' codes which are the exam supports the student will receive for the end of Semester Exams, which are coordinated by Registry and the DLSS.
This information is automatically updated every 24 hours. As we register students throughout the academic year please review on a regular basis as new students may be added.
See images below for additional information.

A flag will appear beside a student on a classist and once selected will display the disability-related information, including registered condition and exam supports: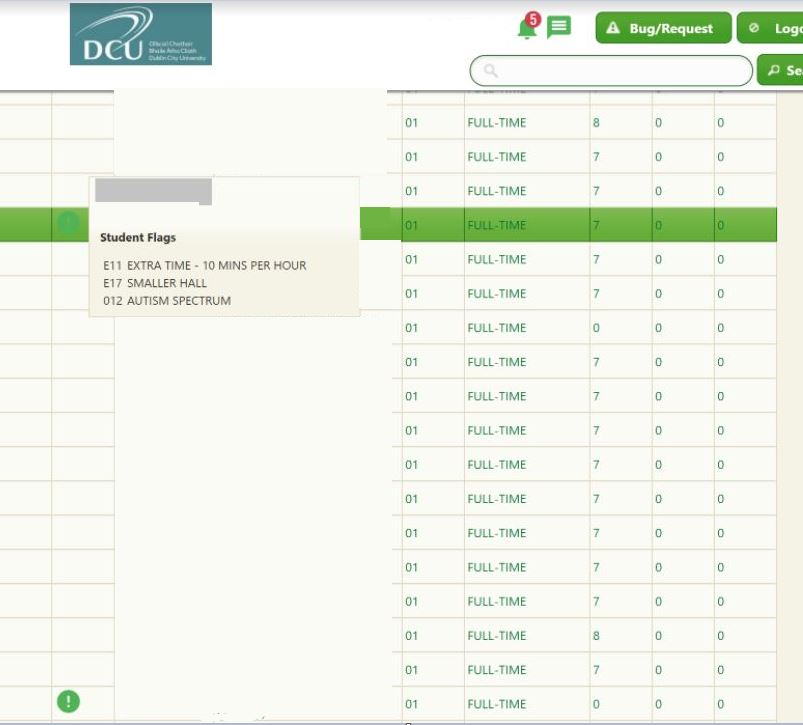 The information will also appear on individual students' records: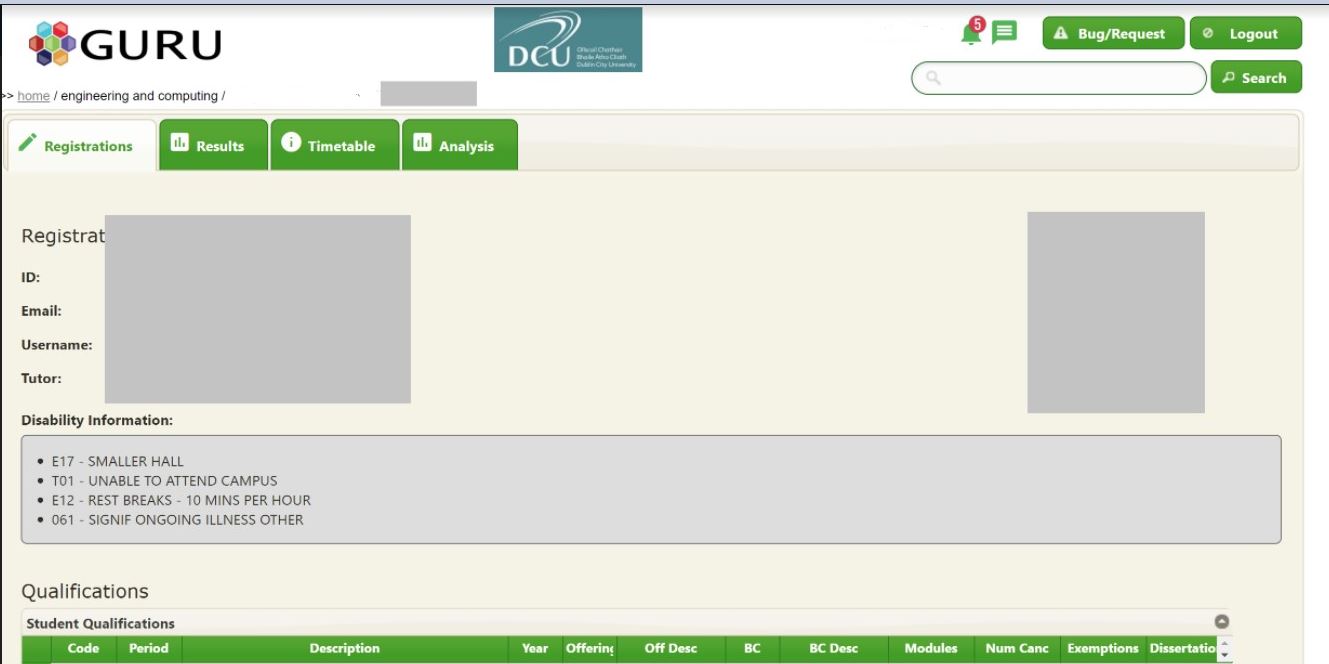 If you are unable to see this information please log a ticket on ISS and they will review your access rights: