DCU Institute of Education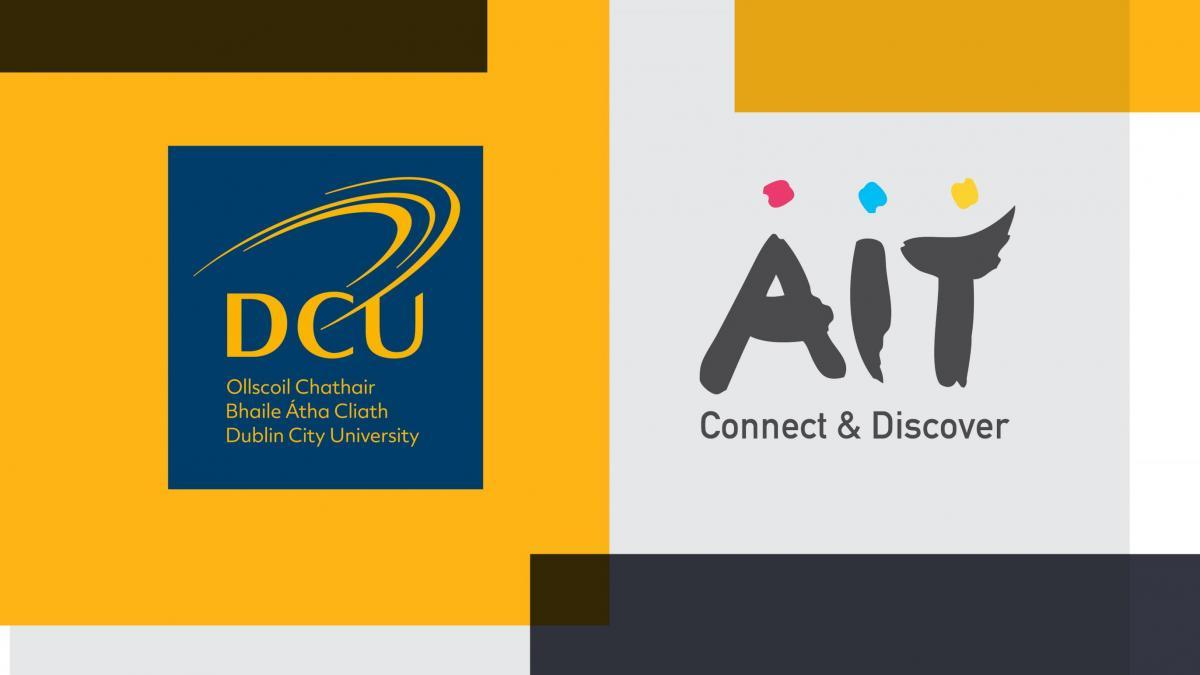 Dublin City University and Athlone Institute of Technology to work together on a new teacher education programme
The President of Athlone Institute of Technology, Prof Ciarán Ó Catháin and the President of Dublin City University, Prof Daire Keogh signed a memorandum of understanding today confirming plans for a new teacher education programme that would draw on AIT's expertise in engineering and design in the Faculty of Engineering & Informatics and the DCU Faculty of Engineering and Computing and the DCU Institute of Education. 
This new programme, which will be a four-year undergraduate degree, will prepare students to take up teaching roles in second level schools as teachers of technology, engineering and design and communication graphics. Currently, there is no programme available in the northern half of the country for school leavers interested in a career in teaching these subjects, or those working in industry who want to move into teaching. This new collaboration is designed to fill that gap and support schools in that region looking to recruit teachers and offer these STEM subjects. 
The Institute of Education at DCU is one of Ireland's Centres of Excellence for teacher education and already offers teacher education across a range of subjects. The programme will draw on the latest research and practice in engineering and design education and be informed by industry standards and developments.  Students who will spend time in both AIT and DCU will also have opportunities to participate in the DCU STEM Intern Programme (StINT) that places student teachers in industry settings as part of their teacher education programme. 
AIT President Prof. Ciarán Ó Catháin said: 
"We are delighted to collaborate with DCU on the development of this new teacher education programme which will draw on our core expertise in technology, engineering and design. Practical and applied in nature, the new four-year programme will pipeline students into teaching roles that themselves have a practical orientation. Applied education, specifically the "T" and "E" in "STEM", supports both the educational and industry enhancement agenda and is vital in helping prepare students for the challenges and opportunities of the future world of work."  
Prof Daire Keogh welcomed the development and said that this new programme was a welcome addition to STEM education at DCU. He noted that the partnership with the team at Athlone Institute of Technology who had an established reputation in engineering and design education would mean that graduates of this new programme would be ready to introduce their students to the latest workplace processes and technologies. He added, 
"Good teachers can really inspire enthusiasm and excitement in their students. We hope that the graduates from this programme will play a key role in forming Ireland's next generation of designers, engineers and innovators."