DCU Institute of Education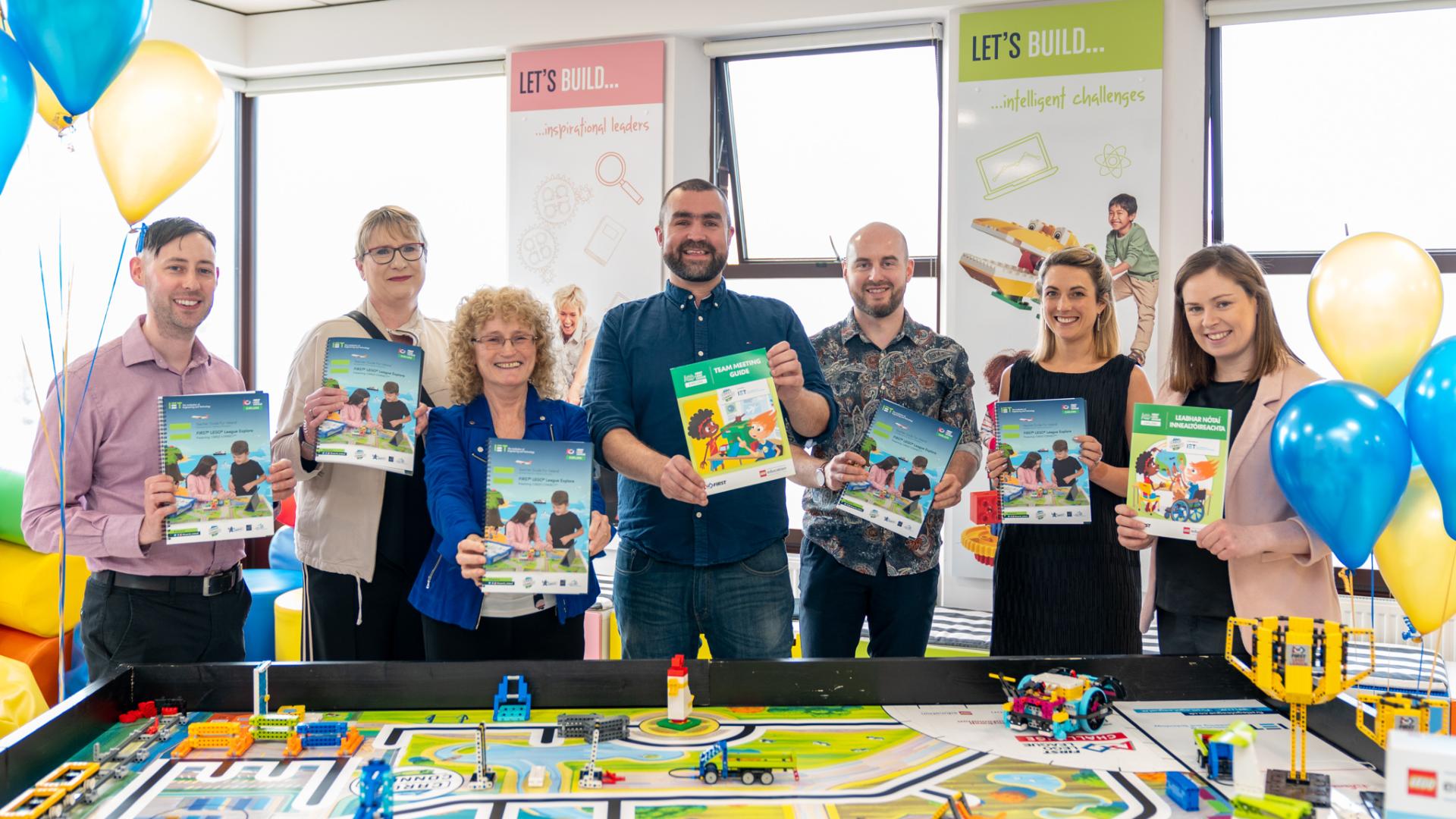 DCU launches the FIRST® LEGO® League Explore Teacher Guide for Ireland
Dublin City University's  Institute of Education launches the FIRST® LEGO® League Explore Teacher Guide for Ireland on 26th April 2022.
Developed by a team at from the School of STEM Education, Innovation and Global Studies at DCU's Institute of Education  ( Deirdre Butler, Nicola Broderick, Denis Moynihan, Joe Usher),  with the support of Ross Maguire and Niamh Gregory of Learnit,  the guide outlines a range of activities developed explicitly to connect the Explore programme to the Irish curriculum.  The creation of this guide has been made possible with the support of FIRST LEGO League delivery partners, the IET and Learnit, together with funding made available through the SFI Discover Programme. With thanks to Cogg, the student-facing resources, such as the Engineering notebooks, are also available in Irish.
FIRST LEGO League Explore is a non-competitive global STEM challenge for teams of young people, to explore a real-world theme, develop design and programming skills as well as teamwork, problem-solving and communication skills all while having fun. 
Over several weeks, teams of up to six children research a real-world topic, display their ideas on a ShowMe poster and program a LEGO model to bring their solution to life.  Teams present and celebrate what they have discovered at a local or in-school Festival.
The creation of thisTeacher Guide for Ireland enables teachers to easily integrate the Explore programme within their classroom.  The Teacher Guide clearly outlines a range of learning activities that explicitly link to the Irish Curriculum as well as the Digital Strategy for Schools, the Digital Learning Framework, the draft Primary School Curriculum and the STEM report.