DCU Institute of Education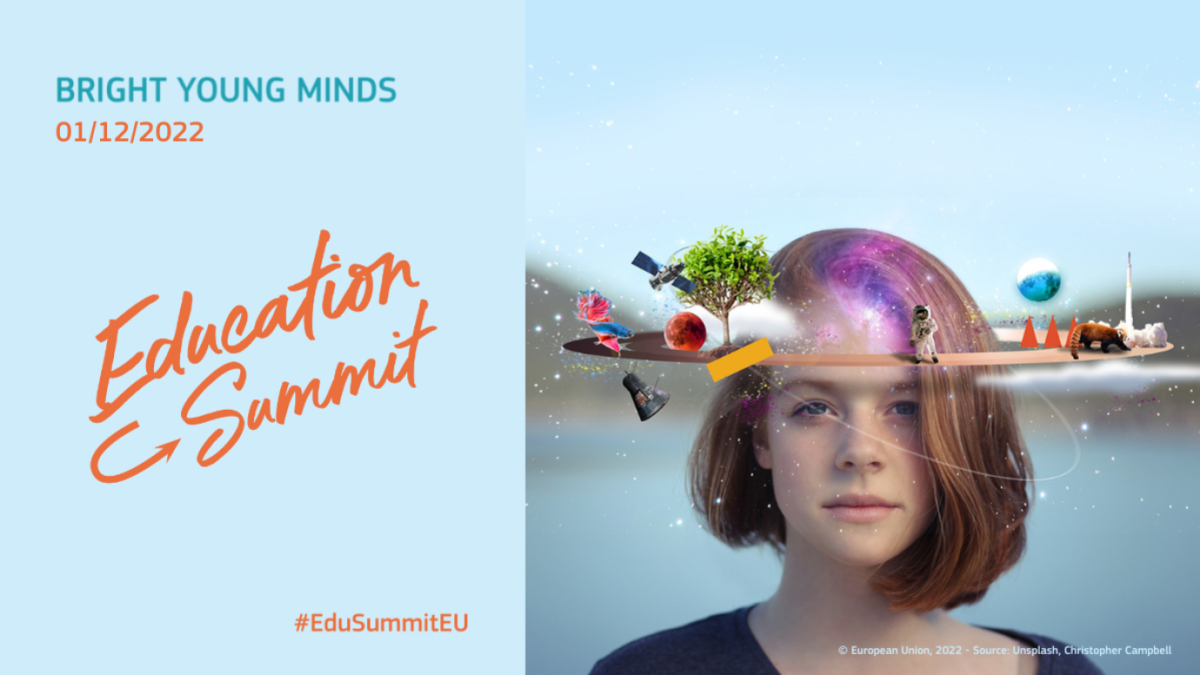 Pathways to School Success to be Discussed at 5th European Education Summit
Under the Pathways to School Success initiative, the EU Council has approved a new recommendation to reduce early school leaving and under-achieving in reading, mathematics, and science. The Council is calling for the development of strategies to minimise the effects of socio-economic status on education and training outcomes too. The Recommendation also notes that the COVID- 19 pandemic has had a detrimental impact on students' mental health and well-being in general, which provides a greater need to promote well-being in schools.
The recommendation is timely, as according to the research, over 3.2 million young people (18-24 years old) in the EU are reported as early leavers from education and training. The Council has agreed that, by 2030, the share of low achieving 15-year-olds in reading, mathematics and science should be less than 15%. According to the Education and Training Monitor 2021, the underachievement rate stands at 22.5% in reading, 22.9% in mathematics and 22.3% in science. Since 2010, the rate of early leavers has decreased by 3.9%, however in 2021 at 9.7% on average across the EU, the share is still above the EU's 9% objective.
Professor Paul Downes, Professor of Psychology of Education, DCU Institute of Education and Director of DCU's Educational Disadvantage Centre was a member of the Pathways to School Success Expert Group for the EU Commission. Outlining his views, in advance of the European Education Summit, on the new EU Council Recommendation and its application in Ireland Professor Paul Downes said;
"The DEIS 2017 National Action Plan requires immediate revision and updating to address the multidimensional issues highlighted in this new EU Council Recommendation committed to by our government and the Minister for Education. It is essential that by opting in to endorse this EU Council Recommendation that they are concretely implemented in an Irish context. The pandemic, housing, and energy crisis, including an increase in refugees in Ireland are major societal events since the 2017 context of the last DEIS National Action Plan for education and social inclusion. A new cross-departmental DEIS National Action Plan must encompass this EU Council Recommendation and also serve to protect the real gains in reducing early school leaving and improvements in basic skills over the past decade, that are now jeopardised by the lethal cocktail of the pandemic, housing, and energy crisis, since the last Action Plan in 2017."
This policy framework describes a systemic approach for improving success at school for all students, irrespective of their personal characteristics, as well as family, cultural and socio-economic background. It seeks to address the social, emotional, and mental health needs of the student to prevent early school leaving and low educational outcomes. The Recommendation provides for, personal tutoring, individual learning plans, interventions by specialists in emotional counselling, psychotherapeutic interventions, multi-disciplinary teams, and family support, if available. It also highlights the need to help those experiencing adverse childhood experiences, trauma, or serious social or emotional distress which hinders their school engagement.
Commenting on the need for additional supports in schools to reduce early school leaving, Professor Downes said;
"Ireland is far behind many European countries regarding the need for cross-ministry strategic planning between education and health to address early school leaving, mental health and bullying. This flagship EU Council Recommendation strongly emphasises the need for such an integrated strategy and to build multidisciplinary teams in and around schools to support students with complex needs with one-to-one supports that teachers cannot provide. These multidisciplinary teams in and around schools are only in their infancy in an Irish context and need to move beyond pilot projects to be embedded in the system."
Similar to cross departmental planning between education and health, the Council also demands a consistency of policy measures and co-ordination with other relevant policy areas such as, youth, culture, social services, employment, housing, justice, migration and integration and effective co-operation between different stakeholders at all levels.
For more please read the EU Council Recommendation.