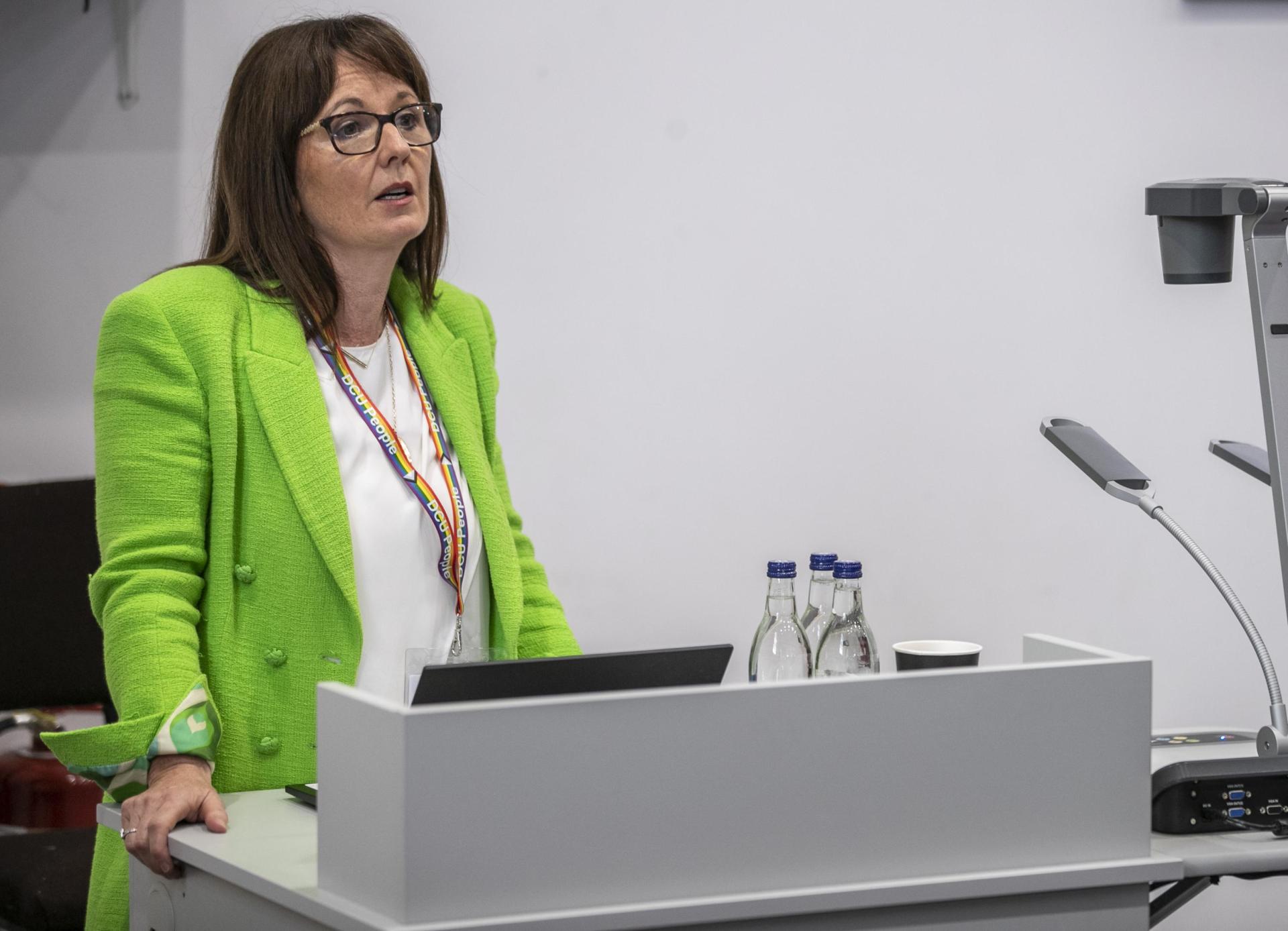 9th CASTeL STEM Education Research conference in DCU
The conference was opened on June 24th by CASTeL director Associate Professor Cliona Murphy who pointed to the legacy of CASTeL and the conference, as forces for STEM education research, highlighting its 21 year history. Professor Charlotte Holland then welcomed participants to the conference profiling the range of speakers, including three international keynotes and members of an invited plenary panel response on day two. Professor Mieke de Cock of KU Leuven then got the conference proper underway with her fascinating keynote address on the topic of representations in STEM education. Drawing on contemporary studies she showed how there are no no purely abstract understandings of concepts – but always representations. She highlighted their critical role in STEM teaching and learning: and how being able to interpret and use different representations, and coordinate between them, can deepen student learning. After a full day of parallel sessions day one closed with Associate Professor Maria Evagorou of the University of Nicosia, and her keynote address on scientific practices and socio-scientific issues as vehicles for responsible citizenship that highlighted rich student situated practices of scientific inquiry.
Day two of the conference kicked off with an address by Associate Professor Mica Estrada of the University of California at San Francisco. In an engaging presentation she talked about her work in which she longitudinally tracks and examines what types of mentorship, experiences and supports are more likely to result in students integrating into their professional fields and persisting in STEM career pathways. In a wide ranging address she touched on many aspects of how we can improve and enrich academic environments for underrepresented groups in STEM including a focus on affirming the dignity of others through kindness. A panel debate followed where Professors Hamsa Venkat and Assoc Prof Paul Van Kampen and Assoc Prof Geraldine Mooney Simmie of University of Limerick responded on the themes of diversity and inclusion in STEM, the tensions and complexity involved and the work we need to do in this area. 
Conference Chair Dr Eamon Costello commended the range of papers presented in his closing remarks linking them to the conference theme.
"The quality and diversity of the papers presented over the last two days has addressed the call of the conference which was not just to build but to grow back better in the service of regenerating STEM education and improving educational environments and outcomes for learners."