DCU Institute of Education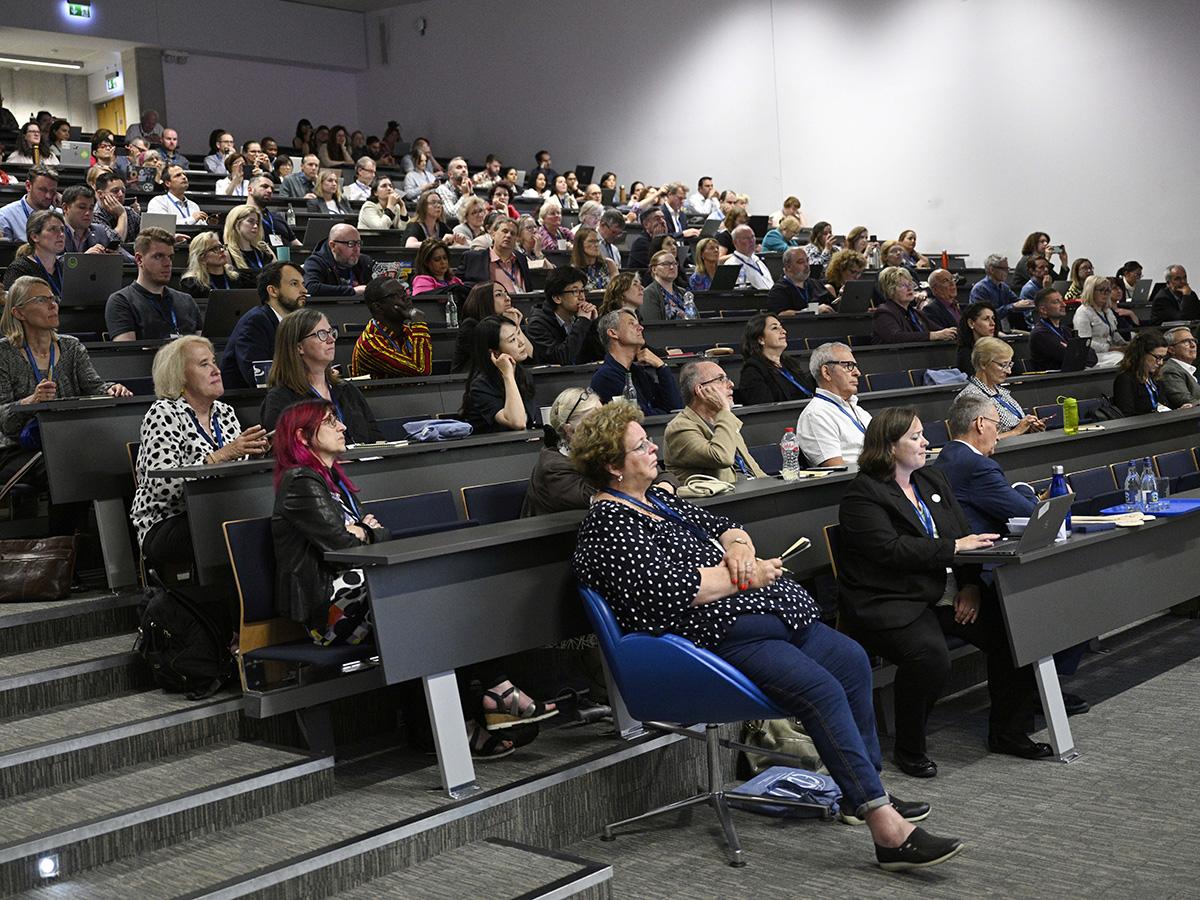 EDEN conference takes place at DCU Institute of Education
This week, the National Institute for Digital Learning (NIDL) hosted the 2023 32nd EDEN Annual Conference in DCU's St Patrick's Campus. Co-chaired by Dr Orna Farrell, Associate Professor of Education in the Institute of Education, and Professor Mark Brown, Director of the National Institute for Digital Learning, the event welcomed 325 delegates from around the world to an open discussion on 'Digital Education for Better Futures'. Professor Anne Looney welcomed delegates to Ireland's only Faculty of Education and one of Europe's largest centres of excellence. 
Sessions explored transformative education, future pedagogies and digital citizenship. Keynote speakers included Anusca Ferrari, policy officer at the European Commission's Directorate-General for Education and Culture, and Maren Deepwell, CEO of the Association for Learning Technology, the leading professional body for learning technology in the UK.
Dr Orna Farrell was recognised as an EDEN Fellow at the conference. The EDEN Fellow title is an expression of acknowledgement of professional merit by the Association for demonstrating excellence in professional practice in the field of flexible and distance learning.
Speaking during the conference, Dr Farrell said: 
"It is a privilege to host the 32nd EDEN conference in DCU's Institute of Education. The conference focuses on positive visions for our educational futures in the context of digital education. Communities like EDEN play an important role in supporting and shaping digital education in Europe." 
Co-chair Professor Mark Brown said: 
"It's 50 years ago since The Pointer Sisters coined the phrase, "Yes we can". The conference embraced this phrase made famous many years later by President Obama and will.i.am as its overarching theme to encapsulate the importance of today's teachers and learners having the agency and critical mindsets to shape our own futures, especially in the post-pandemic world and new uncertain Age of Artificial Intelligence."
Established in 1991, EDEN has been serving the education sector for three decades with a strong and active membership from over 50 countries across Europe and beyond. This year marked EDEN's 32nd Annual Conference, with Dublin previously hosting this major event for future-focused educators in 2011.