DCU Institute of Education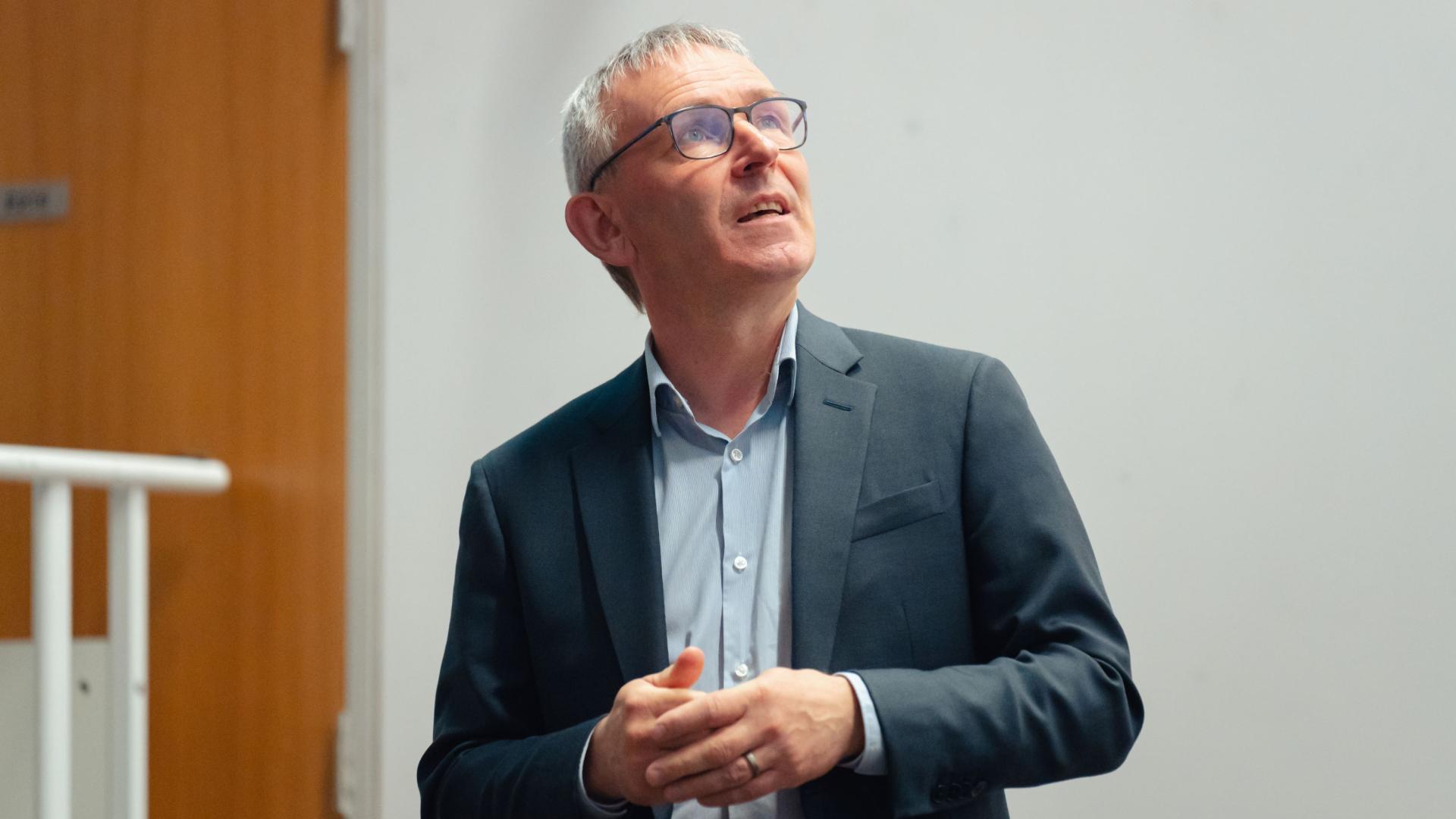 DCU Institute of Education Hosts Inaugural Research and Scholarship Showcase
On Wednesday 17th May, the inaugural DCU Institute of Education Research and Scholarship Showcase was hosted in the faculty. This was an opportunity for researchers to present their studies and discuss the key findings of their research, in an informal and open environment. It also provided the opportunity for researchers to network and potentially collaborate on future initiatives.
Over 60 faculty staff and researchers attended the event. Proceedings were opened by Executive Dean Prof Anne Looney, with Prof John Doyle, Vice-President of Research providing the welcoming address, which included updates on the DCU strategic research plan and how the work of the Institute continues to contribute positively to the research agenda of the university.
Commenting on the significance of the event, Dr. Maura Coulter, Associate Dean of Research at the DCU Institute of Education said;
"It was a fantastic opportunity for researchers to share their findings with colleagues in a fun, engaging and concise way. It also promoted greater awareness of the ongoing research at the DCU Institute of Education, and the potential for further conversations and collaborations." 
A key feature of the Research and Scholarship Showcase was the Gasta presentations, which were hosted by Gasta Master, Dr. Tom Farrelly. Gasta presentations are widely acclaimed across universities in Ireland, as it encourages researchers to communicate their research in a clear and focused manner, within a five-minute timeframe. This was followed by poster presentations in the Atrium, which involved researchers discussing their research with the aid of a poster.
Led by Céline Crawford, Director of Communications and Marketing at DCU, the communications team presented at the event. They shared strategies and tips for effectively communicating research to meet DCU's mission of transforming lives and society. Communications support was also provided by Tríona O' Hanlon, Research Development Officer and Ellen Breen Research Librarian at the DCU Institute of Education.