DCU Institute of Education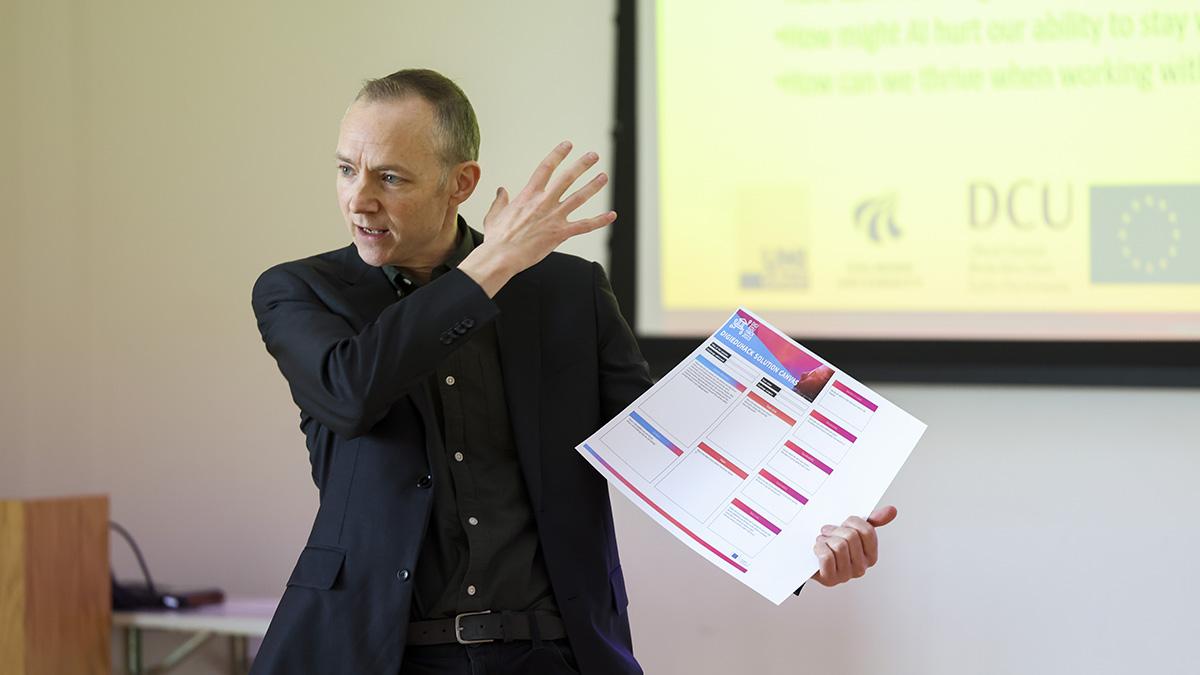 Go Wild to Stay Well: Digital Learner Wellbeing in an AI age
This weekend, students from across Dublin City University's five faculties took part in an educational hackathon that aimed to find solutions to the global challenge of learner wellbeing in an AI age.
The project is part of the Digital Education Hackathon (DigiEduHack), a grassroots movement that aims to foster innovation, collaboration and creativity, and to drive positive change in digital education. Across Europe, over 750 students worked together over the weekend to explore solutions to existing and future challenges in digital education.
Launching the DCU hackathon, Professor Blánaid White,  Dean of Strategic Learning Innovation, explained the importance of working on a project that goes beyond traditional essays or exams:
It is really important to us that in addition to teaching for discipline skills, we also give you an opportunity to develop key transversal skills - these are key skills that allow us to interact as human beings, both at an individual level and a societal level.
The DCU competition explored the theme of learner wellbeing - and in particular, loneliness, a pressing issue for today's learners according to students unions and organisations around the country. It was supported by the Erasmus+ project Hacking Innovative Pedagogies: Digital Learning Rewilded.
"We need to ensure that digital technology and AI-infused education does not create more problems that it claims to solve." said project principal investigator Dr Eamon Costello, from the School of STEM Education, Innovation and Global Studies in the DCU Institute of Education. 
We need to continually return our attention to the humans at the heart of educational designs and enactments.
Expert speakers on student wellbeing and digital learning addressed the hackathon competitors across the weekend.  Dr James Brunton of the DCU School of Psychology set the scene in his keynote address with an invitation for learners to rewild digital learning so that they might disentangle techo-deterministic dystopias from open and hopeful futures.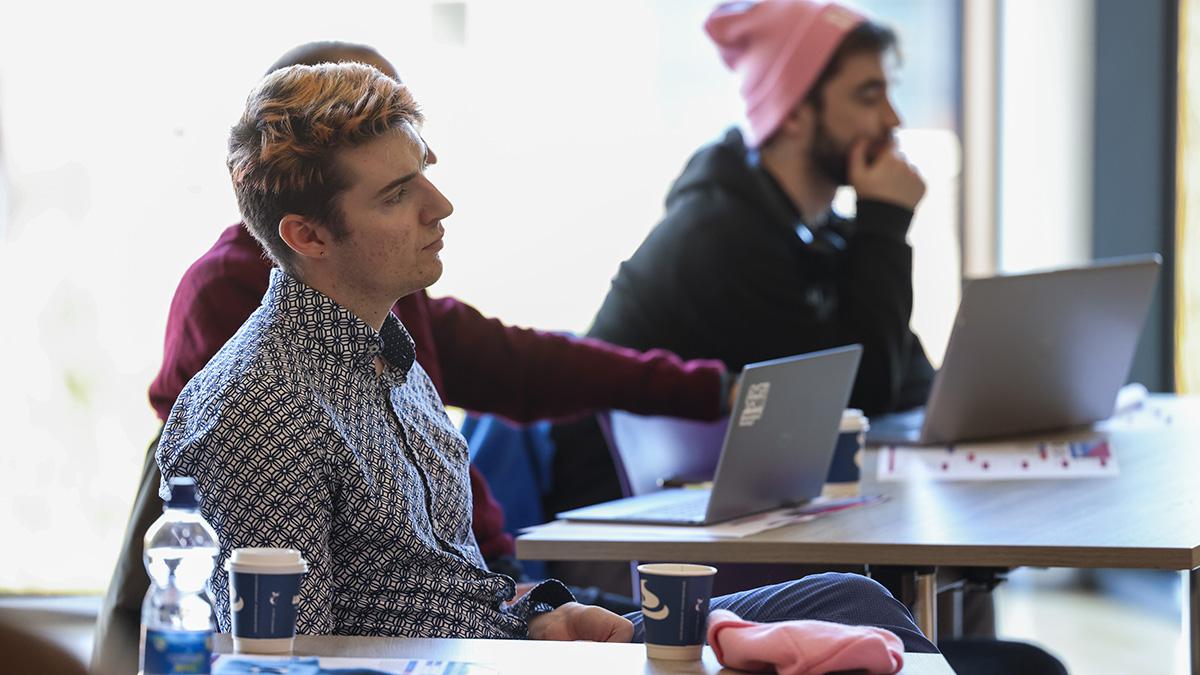 This was followed by an interactive presentation titled Hacking Innovative Pedagogies: Rewilding the digital learning ecology by project partner Dr Niels Erik Ruan Lyndorf of ECIU member Aalborg University. 
Other highlights included an important and topical talk by Prajakta Lily Girme of the DCU Teaching Enhancement Unit, entitled Ensuring Equity, Access and Opportunity in an AI Age, and a moving presentation by Nagis Mohammadi of UNICEF on her educational journey in Afghanistan to her arrival in Ireland as a refugee. 
Students experimented with AI tools and each team used a different GenAI tool as a "companion learner".  Each team also had an integrity officer, responsible for scrutinising and vetting the output of any AI-generated content to test its veracity. Ethical issues of AI use were to the fore, and each team appointed an Empathy Officer to help keep people at the heart of their work.
The winning team was led by Bachelor of Engineering in Mechanical & Manufacturing Engineering student Laura Maguire. They took home the prize for their work on AI for a Brighter Future, a project designed to "encourage the ethical use of AI, critically and with integrity in an educational environment." They will now move on to compete with other DigiEduHack winners from across Europe.