DCU Institute of Education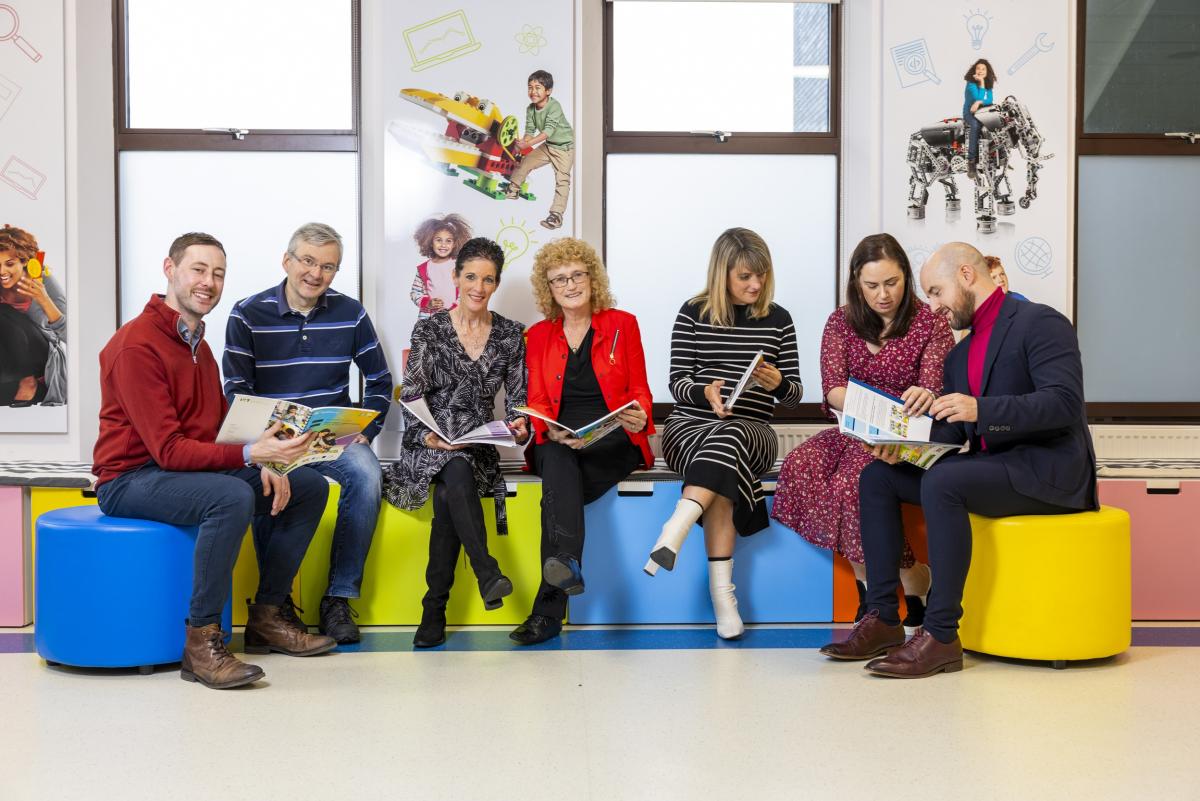 DCU launches the FIRST LEGO League Explore Teacher Guide for Ireland
Developed by a team from the School of STEM Education, Innovation and Global Studies at DCU's Institute of Education (Deirdre Butler, Anne McMorrough, Nicola Broderick, Denis Moynihan, Joe Usher), with the support of Ross Maguire, Niamh Gregory and Gerry Kelly of Learnit, this Teacher Guide outlines a range of activities developed explicitly to connect the Explore programme to the Irish curriculum. 
FIRST LEGO League Explore is a non-competitive global STEM challenge for teams of young people, to explore a real-world theme, develop design and programming skills as well as teamwork, problem-solving and communication skills all while having fun. Over several weeks, teams of up to six children research a real-world topic, display their ideas on a ShowMe poster and program a LEGO model to bring their solution to life. Teams present and celebrate what they have explored at a local or in-school Festival.
DCU's Professor Deirdre Butler said: 
The FIRST LEGO League tournament provides an opportunity for young people to identify real issues in their lives and that of their local communities enabling them to design and implement solutions that address real-world problems. Engaging with such project based learning experiences, develops in young people key STEM competences such as critical thinking, collaboration and use of digital technologies for real-world problem-solving essential for thriving in the complex connected digital world we live in today.
Launched earlier this week, the teacher's guide helps teachers integrate the Explore programme within their classroom and curriculum, making STEM education simpler and inclusive. From thinking about solutions, to building models, the young people seamlessly experience science, technology, engineering and maths in action. The Guide offers learning activities linked to the Irish Primary Curriculum as well as the Digital Strategy for Schools and the STEM Report.
It helps to bring STEM to life through a hands-on, minds-on approach to learning, according to Niamh Gregory of Learnit, the company that coordinates FIRST LEGO League in Ireland.
It's a little bit of fun practical science and technology that encourages children to think like scientists and engineers, and to find practical solutions to real-world issues. By supporting teachers with FIRST LEGO League experiences, together we nurture a love of STEM learning.
The creation of this Guide has been made possible with the support of FIRST LEGO League delivery partners, the IET and Learnit, together with funding made available through the SFI Discover Programme.
FIRST stands for 'For Inspiration and Recognition of Science and Technology', and FIRST LEGO League encourages primary and post-primary children to take on STEM projects. Its promoters in Ireland believe that, by increasing STEM awareness and enjoyment, young people will be encouraged to consider STEM subjects in higher education, meeting the demands for graduates in Ireland's workforce. The new FIRST LEGO League Explore guide for Primary School teachers in Ireland can be downloaded here.