DCU National Centre for Family Business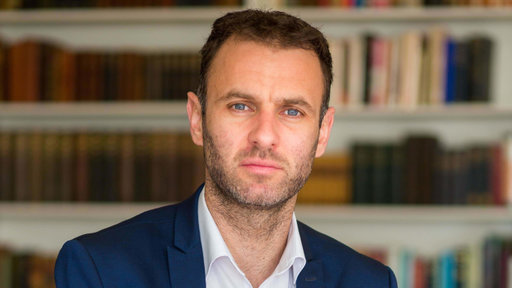 NCFB Director Dr Eric Clinton, named 2021-22 Family Owned Business Institute Scholar-in-Residence at Grand Valley State University.
May 2021: The National Centre for Family Business is both pleased, and proud to announce that Dr. Eric Clinton, our centre's director, has been awarded the coveted Scholar-In-Residence placement in the Seidman College of Business, part of Grand Valley State University in Michigan. 
The FOBI's Scholar in Residence program is an exciting opportunity for scholars from other prominent schools around the globe, to conduct research in the family business field with scholars at the Seidman College of Business and to connect and build relationships with the West Michigan family business community. Eric will collaborate with the team on a number of projects including article publications, research projects, and executive education seminars. 
Dr. Clinton founded the research centre and has gone on to win multiple teaching awards such as the President's Award for Excellence in Teaching (2015), and the winner of the Innovation & Entrepreneurship Teaching Excellence Awards in Jyväskylä, Finland (2016).
His research interests are primarily concerned with strategic entrepreneurial practices in multi-generational family firms. Demonstrating the practical relevance of his research, Eric has presented to family businesses in many countries including UK, Hong Kong, Singapore, Mexico, China, and the USA. Eric is a Board Member of the Global STEP Project and he serves on the Editorial Review Board of Family Business Review and International Small Business Journal.