DCU National Centre for Family Business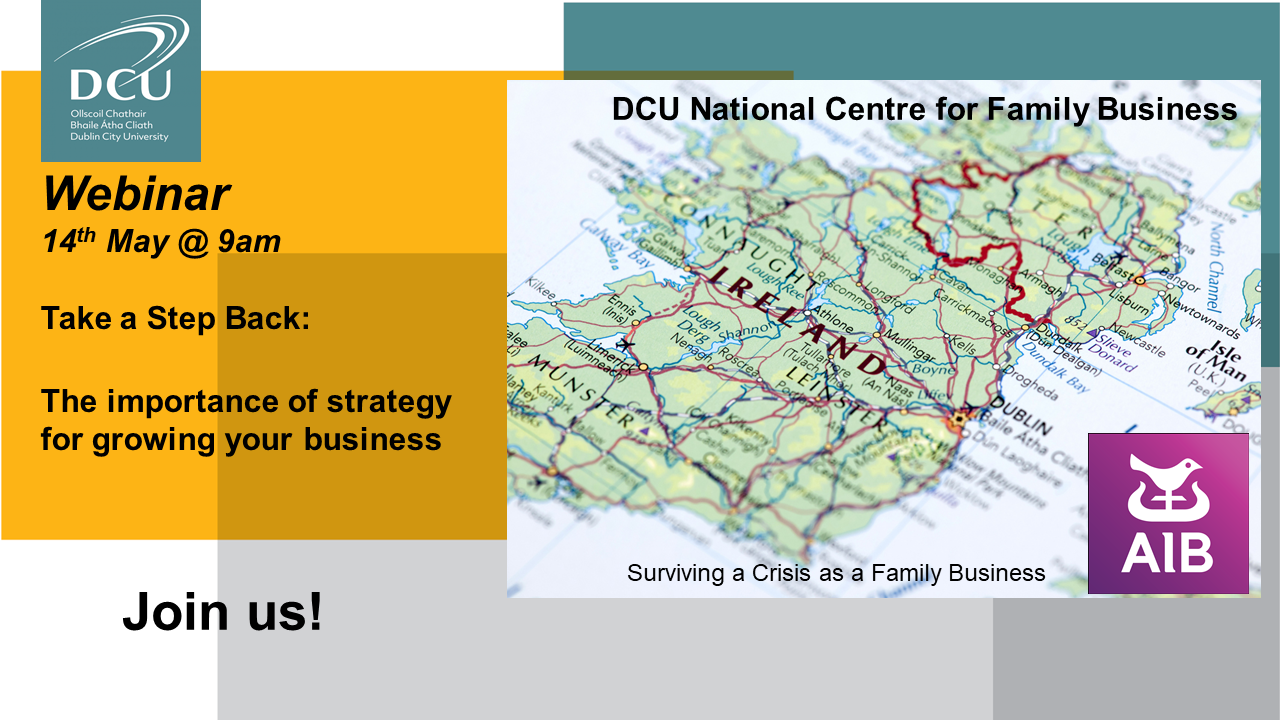 Upcoming Family Business Events
Live Webinar featuring Industry Experts and Family Business Practitioners
27th April 2021: The Covid-19 pandemic has taught us many lessons.  The pandemic has afforded many family businesses the opportunity to take a step back to review, reflect and plan.  This was reflected in the findings of our All-Ireland Family Business Survival Survey - "Surviving a Crisis as a Family Business". 
We are pleased to announce our next live webinar taking place on May 14th @ 9am. Dr Eric Clinton, Director of the NCFB will welcome Prof Brian Harney, DCU and a panel of industry experts to discuss the importance of strategy in growing your family business.
Our panel for this live webinar includes:
Dr. Eric Clinton - Director of NCFB, DCU
Prof Brian Harney - HRM Expert, DCU
Robert Warnock - Head of Strategy & Proposition, AIB Bank
Darren McDowell - Senior Partner, Harbinson Mullholland
Eadaoin Carrick - Co-owner & Operations Director, The Cantec Group
Greg Tuohy - Managing Director, The Cantec Group
Contact the team at familybusiness@dcu.ie for more information.