DCU National Centre for Family Business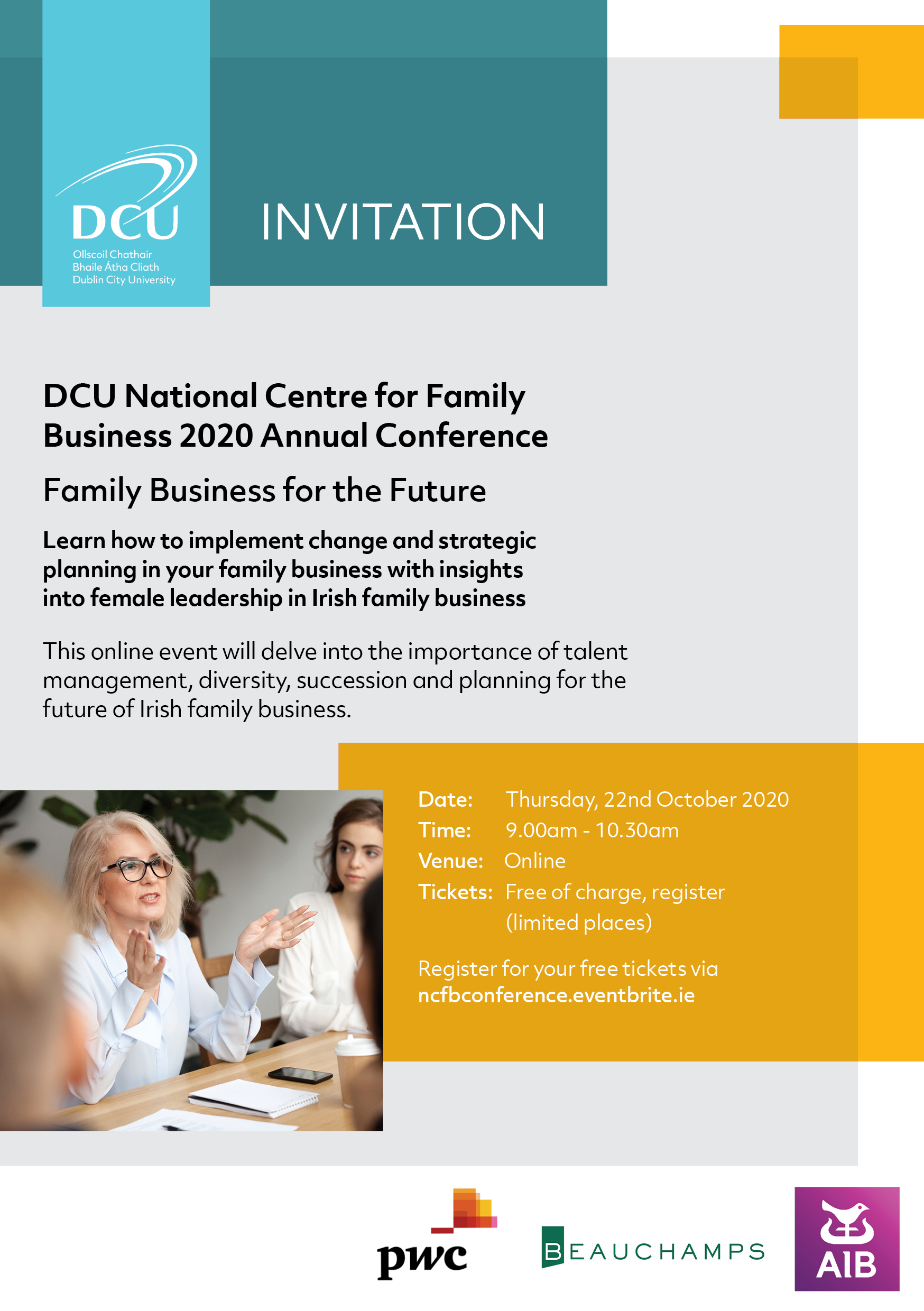 Upcoming Family Business Events
Annual Conference: Family Business for the Future - 22nd October 2020 
Tickets now available! Register here!
The DCU National Centre for Family Business 2020 Annual Conference, Family Business for the Future, brings together a host of global Irish leaders in the family business arena.
Join us online on Thursday 22nd October with your family business team and and learn how your business can benefit from planning for the future. We will be launching the research findings of one of our recent studies into female leadership in Irish family businesses. We will also cover topics relevant to longevity, including next generation involvement, innovation, long-term planning and succession.
Where: Online
When: 9.00am, Thursday 22nd October 
Tickets: Free, register on Eventbrite
Want to submit a question to our expert panel?
Submit your questions in advance of our online event to familybusiness@dcu.ie. Questions used in our panel discussion Q&A will remain anonymous if you wish.
If you have any questions please do not hesitate to contact our conference administrator Keeva Farrelly at familybusiness@dcu.ie.