Established in 2013, our vision is to achieve national and international recognition as a centre of world-class expertise and advice for family businesses in Ireland and abroad. We engage with international family business associations and projects so that we can support family businesses in Ireland with informed and innovative evidence based research. The family business community is at the heart of what we do at DCU National Centre for Family Business, and our passion for family business success has brought us nationwide with our annual conferences, workshops and seminars. Through actively participating in the local family business community and with national and international research associations, we produce and share insights that support sustainable family business practices for the next generation.
Sibling Relationships Study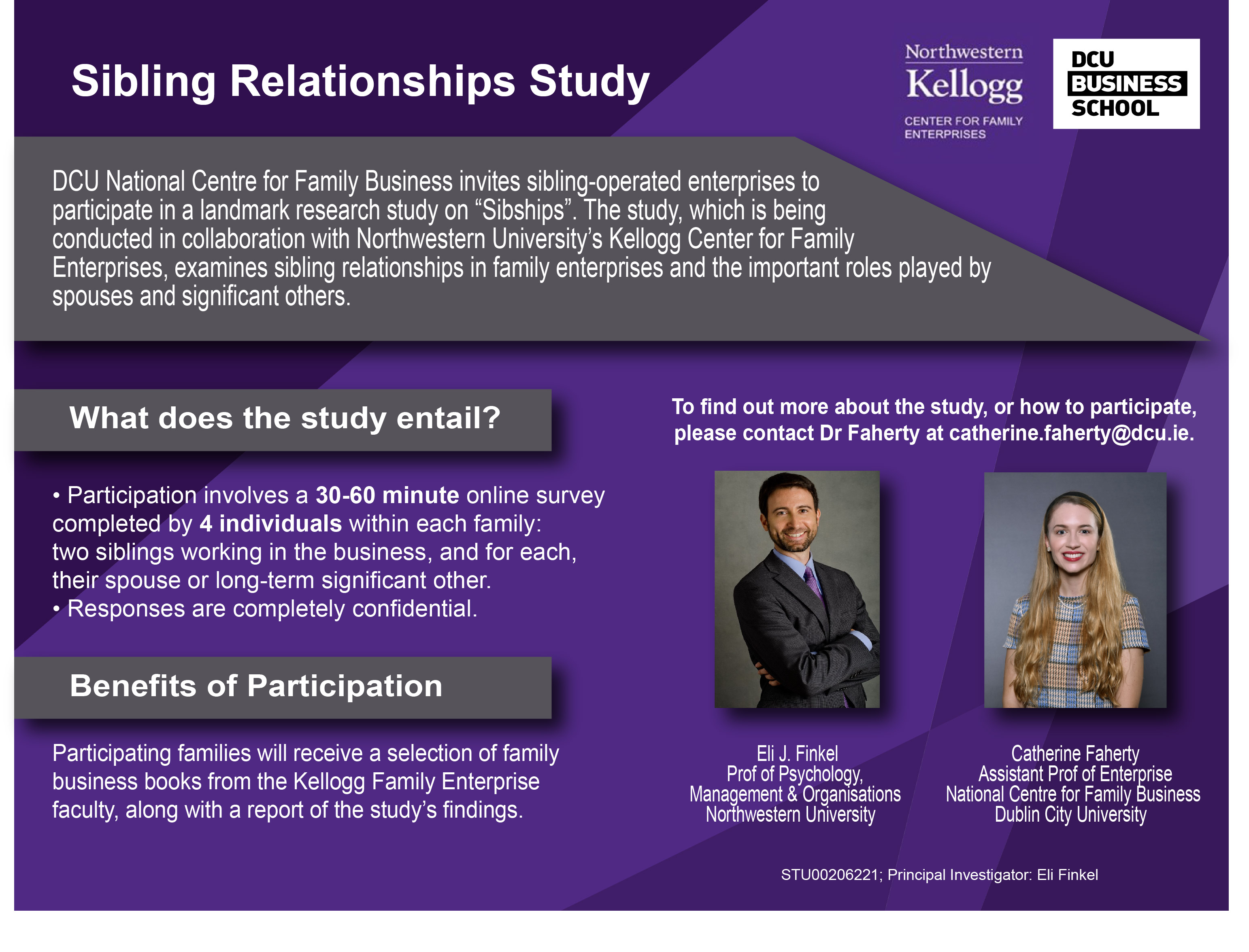 If you are interested in participating, please take a moment to complete the study sign-up form.
Queries can be emailed to Dr Catherine Faherty at catherine.faherty@dcu.ie. We hope you will consider participating!