DCU National Centre for Family Business
CFB Director speaks Family Business on Newstalk
DCU Centre for Family Business Director, Dr.Eric Clinton and Managing Director of Manor Farm, Vincent Carton spoke to Bobby Kerr on Down to Business, Newstalk on Saturday 4th April, 2015.
They discussed the unique challenges and opportunities of operating a family business.
Featuring also was Dr. Timothy Habbershon who presented at the CFB conference on Professionalising Your Family Business in March, 2015.
Listen back to the Newstalk podcast here.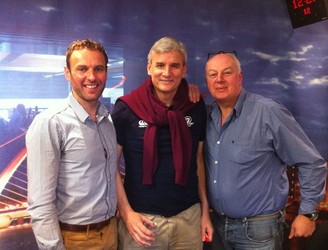 Dr.Eric Clinton, Mr Vincent Carton and Mr. Bobby Kerr