DCU National Centre for Family Business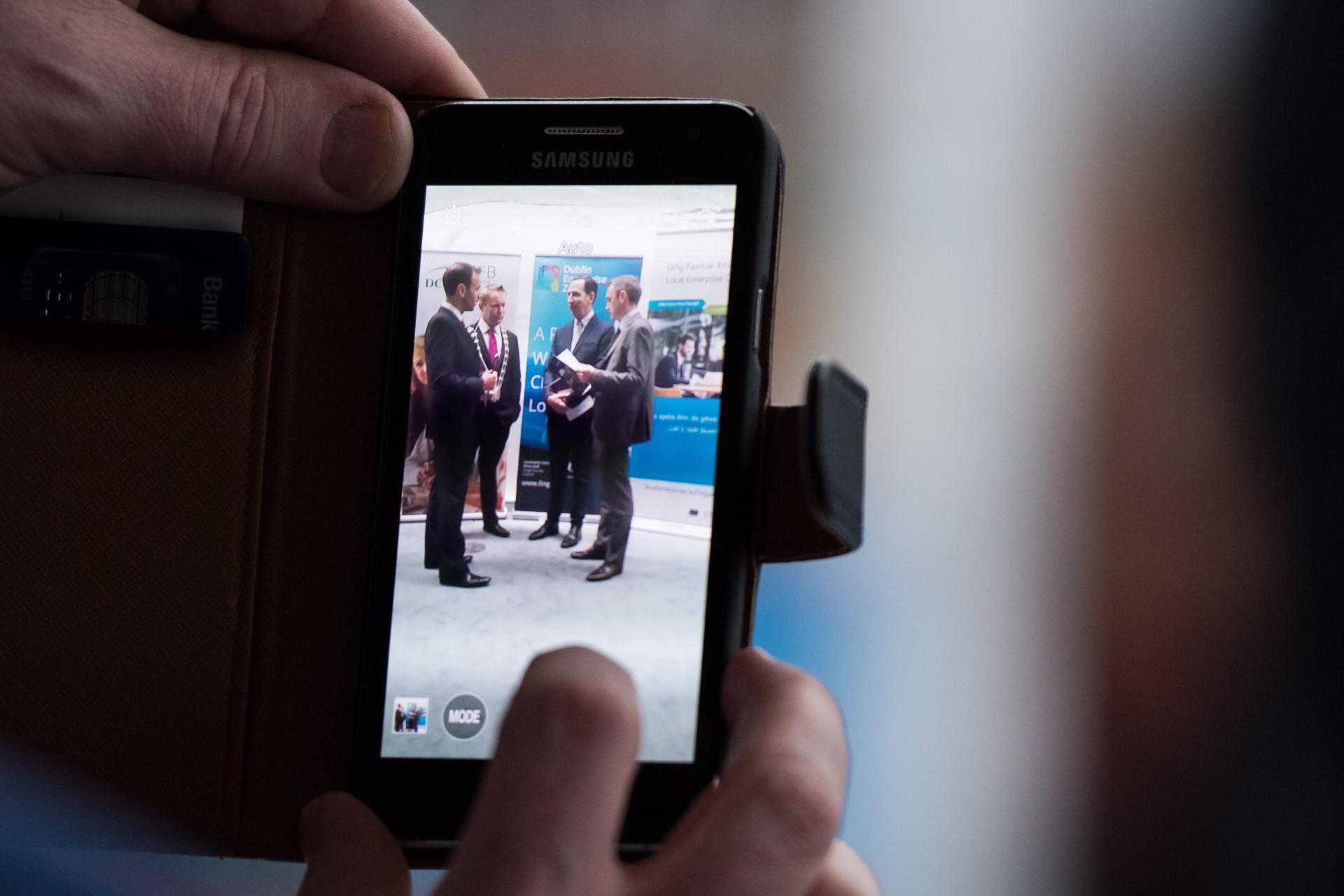 Below Image
Report recommends family businesses should plan succession as early as possible
The report – Lessons in Resilience and Success: A Snapshot of Multigenerational Family Businesses in Fingal, Dublin – was commissioned by Fingal County Council and carried out by Dublin City University's Centre for Family Business.
It was launched Wednesday 18th May 2016 in the Fingal County Council Chamber at County Hall, Swords, by one of the world's leading experts on family-run businesses, Dr Justin Craig, who said: "These exemplar Fingal family enterprises reflect many of the characteristics that researchers have identified in successful business around the world. They absorb economic shocks, pursue unorthodox strategies and make decisions with future generations in mind."
The report provides a snapshot of 12 multi-generational family businesses in Fingal with family involvement ranging from second to fourth generation. Between them they employ over 3,500 and have turnovers ranging from €1.5 million to in excess of €100m per annum.
The report found that while succession can be a source of anxiety or uncertainty for some family firms, there was often no documented plan to follow. The report states that any firm aiming to be multi-generational should be encouraged to afford due consideration to any future family involvement especially as it is never too premature to plan for potential next generation involvement. It also recommends that protocols should put in place in the event of death or illness to a key family member.
Dr Eric Clinton, Director of DCU Centre for Family Business, said: "The report is a testament to the success and resilience of these multi-generational family businesses. Their economic and social contribution as endured by their existence, turnover, employee numbers, developments and exports is invaluable. These family businesses are hubs for investment, growth and opportunity as demonstrated in this collaborative report between DCU and Fingal County Council. They are also embedded in their communities and hugely bolster the local, by employing and supplying locally, engaging in philanthropic initiatives and promoting their locality."
This is the first research output from a Memorandum of Understanding between Fingal County Council and Dublin City University and Mr Ed Hearne, Director of Services in Fingal County Council's Economic, Enterprise and Tourism Department, said it came about because of the Council's desire to learn more about the economic landscape in which family businesses within the county operate in.
"The Centre for Family Business at DCU provides a specialist resource for family businesses, policy makers, influencers and other stakeholders to help address the unique challenges and opportunities faced by this sector. We are already looking at ways we can stimulate and encourage further analysis, debate and positive action in understanding and supporting the growth of family businesses within Fingal and beyond and the Fingal Local Enterprise Office (LEO) will, for one, be examining this report to see what actions and initiatives can be supported," said Mr Hearne.
The 12 family businesses which feature in the report are:
Keelings
Donnelly Fruit & Veg
Wrights of Howth
Country Crest
Rockabill Seafood
Grand Hotel Malahide
Stafford Lynch
Dorans on the Pier
Jenkinson Logistics
Keogh's
Tully's Nurseries
JH McLoughlin
The Deputy Mayor of Fingal, Councillor Eoghan O'Brien, hosted today's launch and paid tribute to the 12 family businesses featured in the report and the many other similar firms who play an important role in the economy of Fingal.
"We have many family businesses in Fingal going back for several generations but, up until now, there was very little information collected about the issues they face. This study starts to address some of these issues but it is clear that more needs to be done for family businesses at local, regional and national level."
A special presentation was made to all 12 firms who participated in the survey by Councillor Kieran Dennison, chair of Fingal County Council's Special Policy Committee on Economic Development and Tourism.
A copy of the report can be downloaded here. Launch event gallery here.