DCU National Centre for Family Business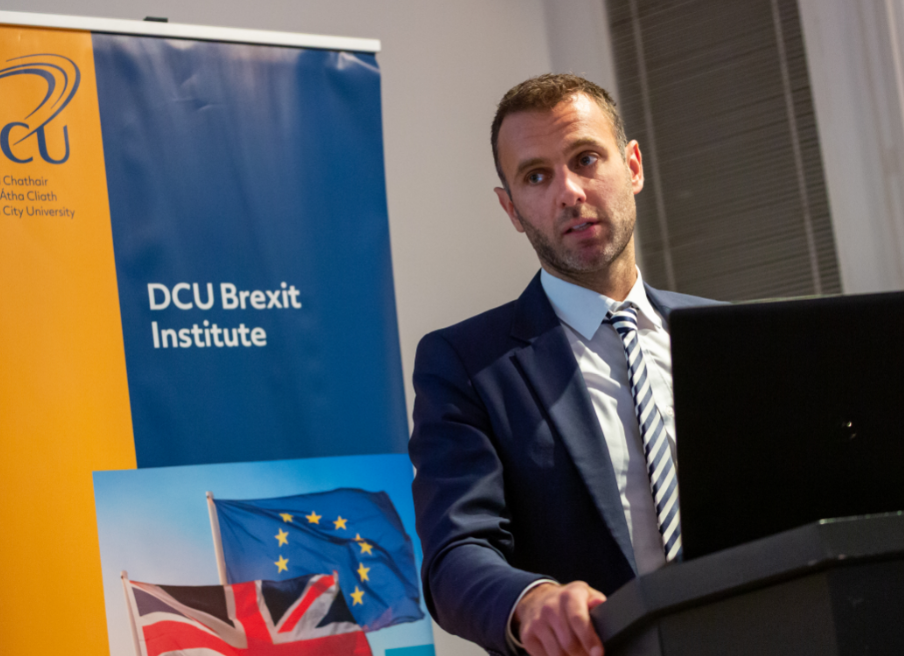 Below Image
Family firms face Brexit regularly – as succession and family management
Insights on how family businesses can plan ahead for the consequences of Brexit urge a greater focus on family dynamics and next generation planning, according to Eric Clinton, professor at DCU Business School and Director of the DCU National Centre for Family Business.
Speaking at a sold out event hosted by the Brexit Institute at Dublin City University on the topic of agri-food, a panel of guest speakers tackled the issue from a variety of perspectives.
Brexit: a good opportunity for families to re-examine their strategic plan
Prof Clinton discussed the family element of business in Brexit, and the unique challenges that this cohort of business face on a daily basis. One of those issues – their own version of Brexit – is succession.
"The average tenure for a CEO in a family business is 23 years", he said. In general, family businesses are not good at managing change, and often it is not the economic reality causing them to buckle, but family management. Family businesses struggle to make it past their second generation. Family members fall out with each other, and as the business and the family grows, communication becomes complicated and difficult to manage. Prof Clinton described Brexit as another stress test for family businesses, but also an opportunity for them to revisit their strategic plans and strengthen their professional structures. We are reminded of the startling figures from the recently launched PwC Irish Family Business Report, whereby just one third of family businesses have a formalised strategic plan in place.
DCU National Centre for Family Business works with business families in Ireland through research projects to gain insight into how they survive, adapt, innovate, and embrace their past while continuing differently.
"Family businesses need to continue differently"
Within this complex socio-political issue, next generation dynamics are coming to the fore and will play an important part in shaping family business longevity in Ireland.
Among his students at DCU are some of these next generation business leaders. Most are in the business of tourism, and a key figure to note here is that 45% of Ireland's tourism sector comes from Britain. Transport is another sector where these families have to think about future disruption to their day-to-day logistics, such as the recognition of licenses across borders. Car dealerships are also a significant chunk of the family business sector in Ireland, and are among the many facing disruption in a post-Brexit economy.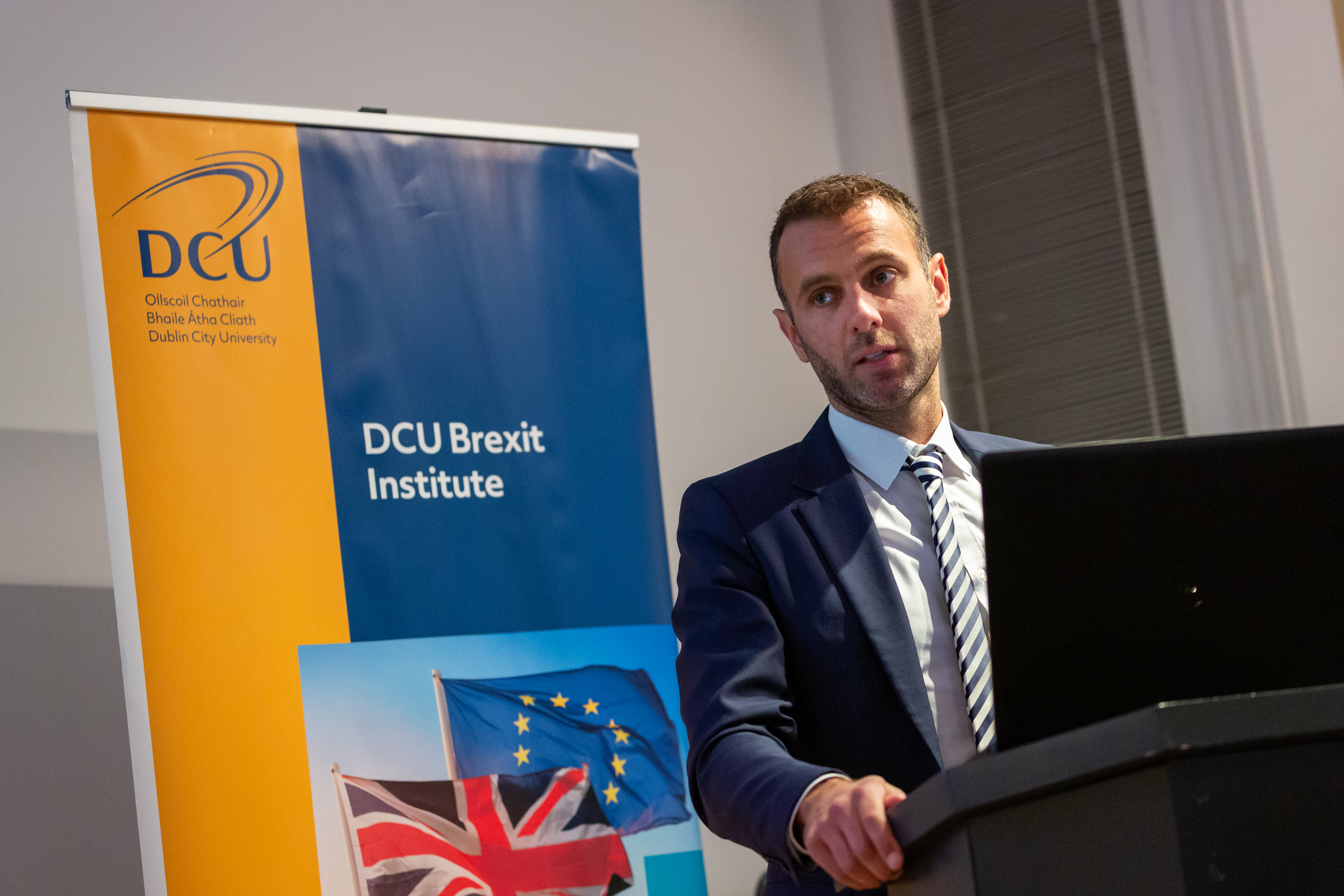 Where current business leaders and next gens will need to focus their attention going forward, is on diversification strategies, professionalisation, and stronger communication structures. Prof Clinton also pointed out the resilience of family firms – who make up roughly 70% of firms in Ireland. A testament to this resilience and among the panel was Paul Wilson, vice-chairman of Monaghan Mushrooms.
Monaghan Mushrooms currently supplies over 50% of the mushroom market to the UK, and 60% of the company's revenues come from the UK. As a low margin, perishable product, competitiveness is a big factor and Mr Wilson described the devaluation of sterling as the most significant challenge facing the company and the mushroom industry. In order to sustain competitiveness, Monaghan Mushrooms needs to invest heavily in differentiated products, for example increasing the product's health attributes in vitamin D enhanced mushrooms – innovations which according to Mr Wilson are necessary for sustainability in the market.
Speaking about the future, Mr Wilson stated that the company is well positioned for the medium term, and that early planning for the worst case Brexit scenario helped protect the company's interests.
An increased focus on relationships
A topic which arose repeatedly among the speakers was the importance of relationships in the context of Brexit – and within family management this is often a complex process.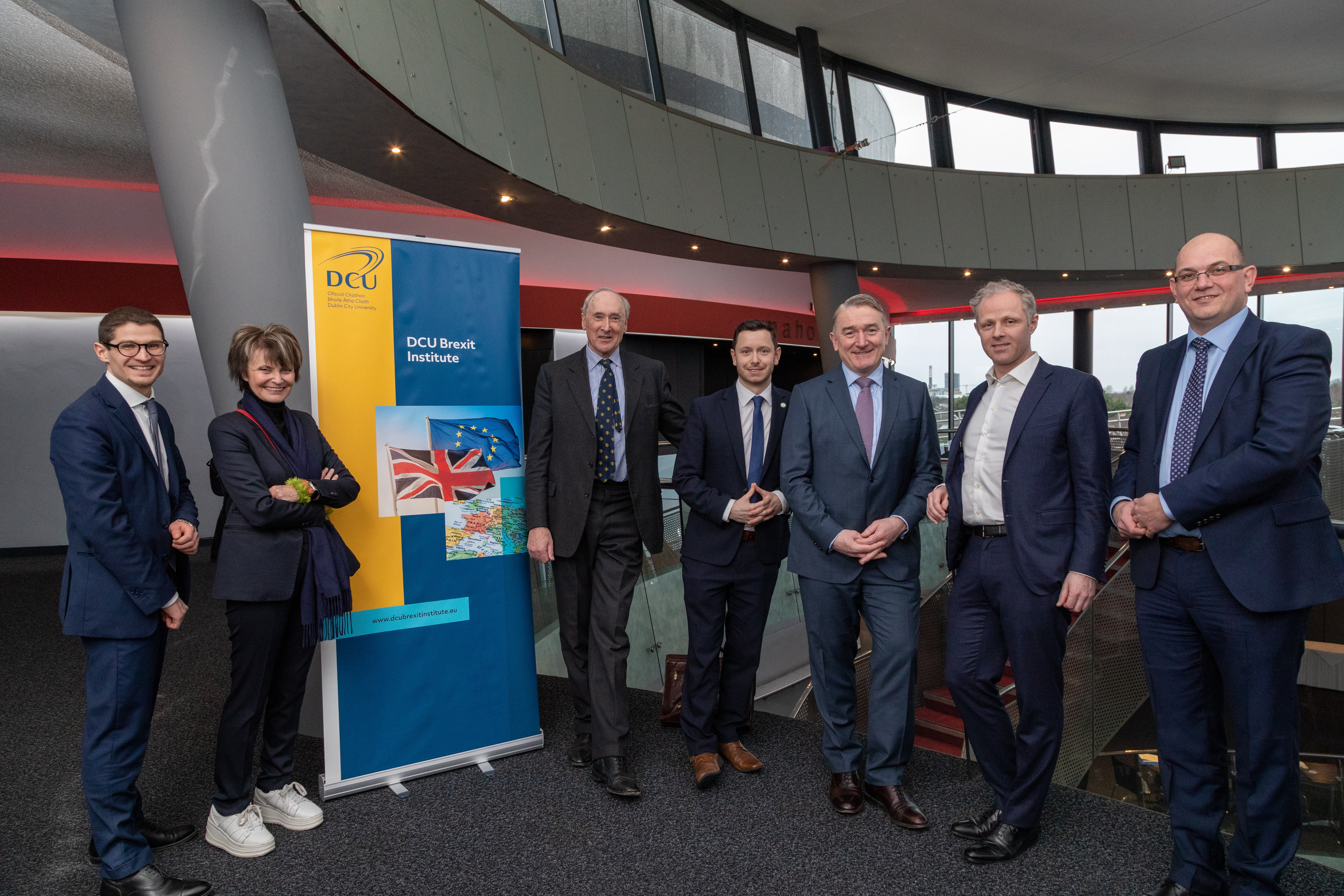 Pictured at Brexit and Agri-Food from left to right: Prof Federico Fabbrini, Director of DCU Brexit Institute; Micheline Calmy-Rey, former President of Switzerland; Matthew Dempsey, Chairman, Irish Farmers Journal; Shane Hamill, Overseas Trade Manager, Bord Bia; John Jordan, Chief Executive Officer, Ornua; Paul Wilson, Vice Chairman, Monaghan Mushrooms; and Cathal O'Connor, Head of Food/Agri, AIB Wholesale, Institutional and Corporate Banking.
Shane Hamill, Bord Bia, emphasised the value of remaining customer centric and understanding the UK's concerns. John Jordan, Ornua, reminded the audience that the UK is a massive importer of Irish dairy good, importing 70,000 tonnes of cheddar a year from ORNUA. Within the uncertainty, bank collaboration and Brexit working groups can provide a solution. Finally, Cathal O'Connor, AIB, encouraged a proactive stance in order to mitigate the impact of Brexit on business, and again nurturing stakeholder relationships is key to this.
For family firms, uncertainty is common terrain and Brexit is one challenge among many that need to be overcome in the years going forward. A greater focus on building strong communication structures with the next generation, and a formalised strategic plan may make a different in protecting their cultural heritage and significant economic contribution to Ireland.