DCU National Centre for Family Business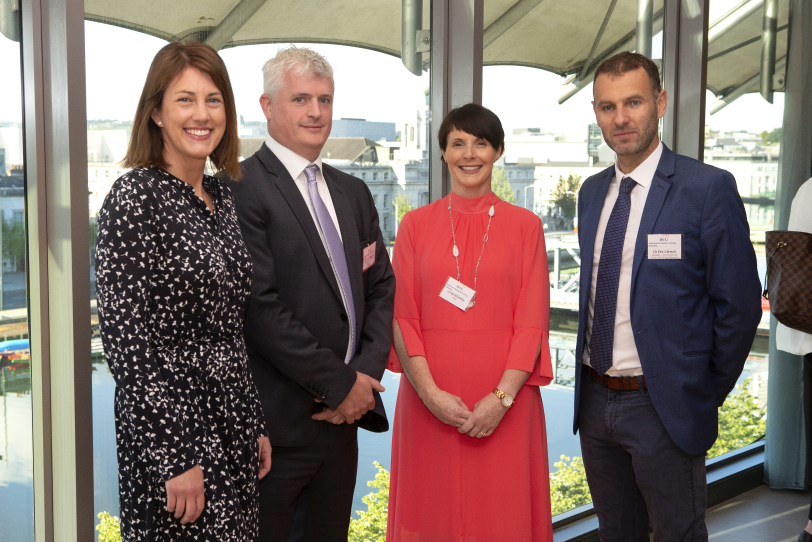 Below Image
Living values at the Cork Family Business Roadshow
On a sunny morning at Cork's Lapps Quay, family business owners gather at Glandore to attend the first instalment of DCU's 2019 Family Business Roadshow, to explore the topic of family business values. Made possible through a collaboration between DCU National Centre for Family Business and Cork University Business School at UCC, these annual roadshows are part of the National Centre for Family Business' goal of supporting the Irish family business community nationwide.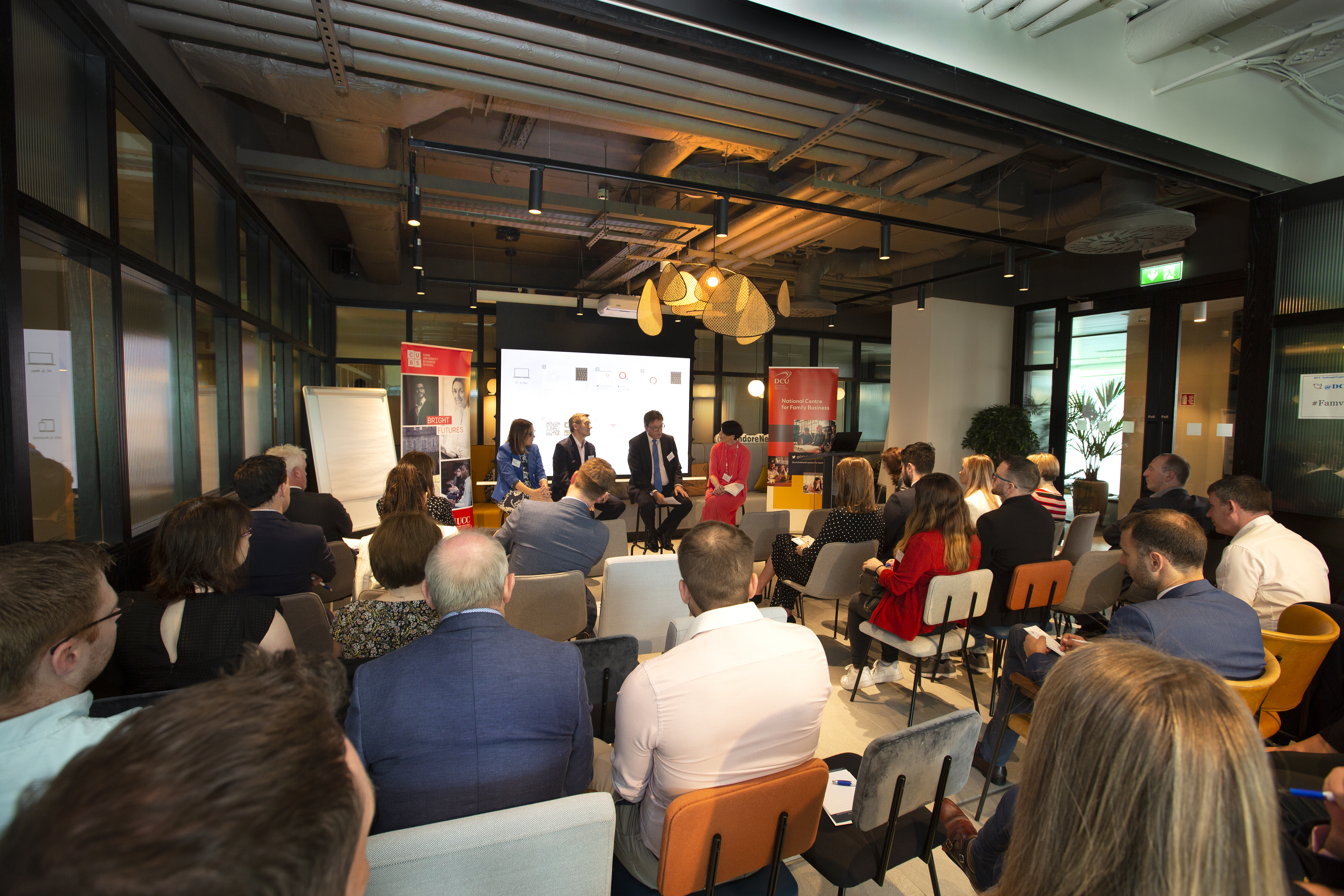 Farm Development Co-op (FDC) Deputy General Manager, Barry Murphy, delivers the first presentation of the morning and begins by explaining how the family aspect of what they do has had a positive impact on their business values and growth. Since their founding in 1973, they have adopted a different, more broad sense of family. The co-op structure and ethos is carried through to all aspects of the business and is imprinted in their values, which are centred around integrity, integration, and innovation.
Murphy continues to describe the FDC model as one that is participatory, with the aim of "providing opportunities and employment in local towns by operating locally and trading locally".
While Murphy admits that the family aspect is important, it does need to be decentralised so that the business is not centred around an individual. Murphy's presentation gives us a better understanding of how the application of their values shapes FDC's identity, which is driven towards a participatory ownership - currently one third of FDC employees are shareholders, and the aim going forward is to increase this figure to two thirds.
Helen Witcherley, Director at the Celtic Ross Hotel and Marina Commercial Park, follows with a presentation about her beginnings in the family businesses, and the ways in which the family aspect is both managed and integrated into the day-to-day.
Witcherley grew up surrounded by the business and decided from an early age that she was going to get involved in it with her father, beginning by working in each department in the hotel and gaining valuable knowledge. She describes how herself and the team put formal structures in place around their values, which in turn, has created more value for the business. These structures support their pre-existing ethos and principles, for example through establishing a shareholders agreement and a family forum.
An understanding of the importance of family is communicated to their employees through flexible work arrangements, and employees also have access to training and opportunities to upskill. Witcherley closes her presentation with a question around how these values may be passed down to the next generation.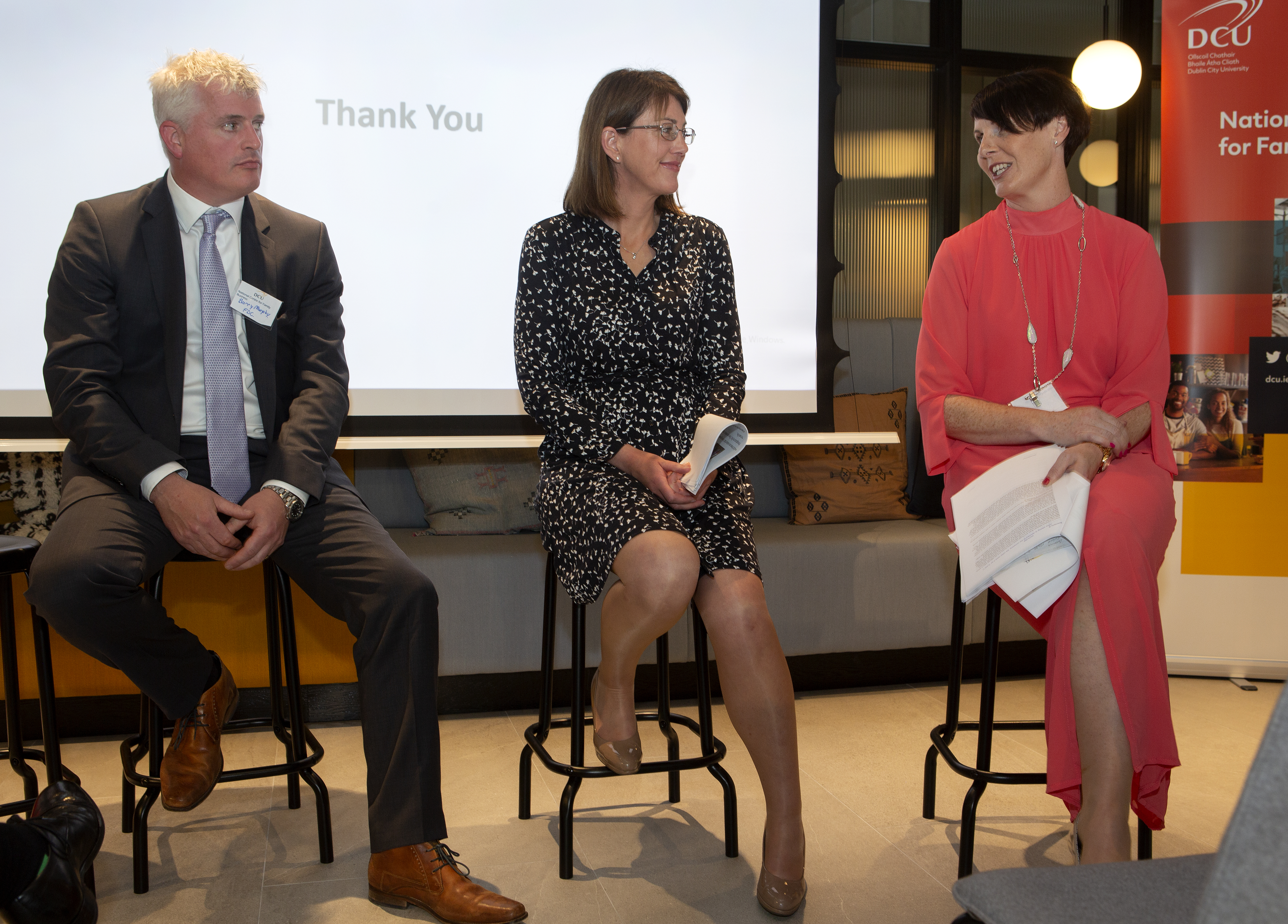 From left to right; Barry Murphy, FDC; Helen Witcherley, Celtic Ross Hotel; Linda Murphy, Cork University Business School
A resounding call for the recognition and articulation of values is made by the panel of experts; Eddie Evans, Partner at Beauchamps; Eoin Gunn, Head of Business Banking at AIB; and Nicola Quinn, Tax Partner at PwC. Linda Murphy, lecturer in Management at Cork University Business School, leads the panel conversation and teases out advice and insight from the panelists into the ways in which business owners can apply their values practically, whether it is through recognising an attorney of power, thinking carefully about outside investors, or due diligence in finances.
A special thank you to the Kelly family at Glandore who donated their office sharing space for this event, and to Cork University Business School for their support and collaboration. The second installment of the DCU Family Business Roadshow will take place in Autumn, 2019.