DCU National Centre for Family Business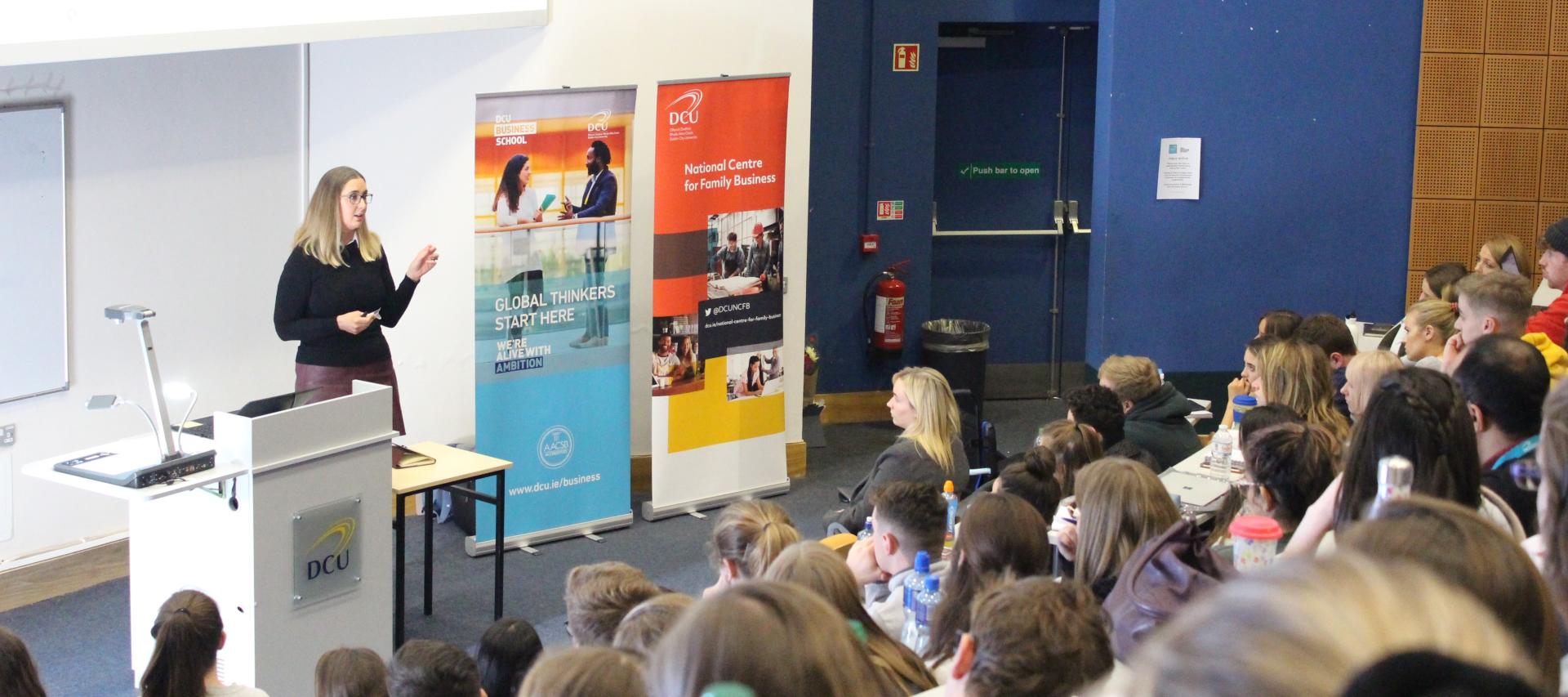 Below Image
Tech Start-Up 'Coroflo' Revolutionises Breastfeeding for the Future
An Interview with CEO Rosanne Longmore
Rosanne Longmore, Chief Executive Officer of Irish technology start-up Coroflo, tells our family business team that she has always aspired to become an entrepreneur. The question for Rosanne was what would motivate her to leave her steady nine-to-five job in financial services. The answer to this question arose when Rosanne's cousin, James Travers and his partner Dr Helen Barry, had their first child. Helen who is a medical doctor decided during her first pregnancy that she wanted to try breastfeeding over infant formula. However, when Helen and James' "tiny" baby boy was born (less than five lbs full term) weight gain became very important for the new parents. They learned first-hand that there was no scientific tool or method to measure how much their baby was consuming through breastfeeding. Helen explains the difficulties they faced as new parents saying, "My husband Jamie and I searched the market but no product existed to tell me how much breastmilk my son was getting. I need(ed) immediate and accurate information!".
Combining their skillsets and expertise in medical research and electronic engineering, James and Helen created the Coro - a revolutionary product, the first of its kind to accurately measure milk flow from mother to baby. The Coro is described by the Coroflo CEO as a 'non-invasive' nipple shield with built-in technology. The micro-technology tracks the duration, time and volume of each feed through a user-friendly mobile app. The Coro app assists in the breastfeeding process by removing the 'guesswork' for mothers about babies' levels of breastmilk consumption. Cloud analytics allow parents to monitor trends in their infants' feeds as they grow and compare with babies of a similar age anywhere in the world.
'My husband Jamie and I searched the market but no product existed to tell me how breastmilk my son was getting' - Dr Helen Barry, Coroflo Co-Founder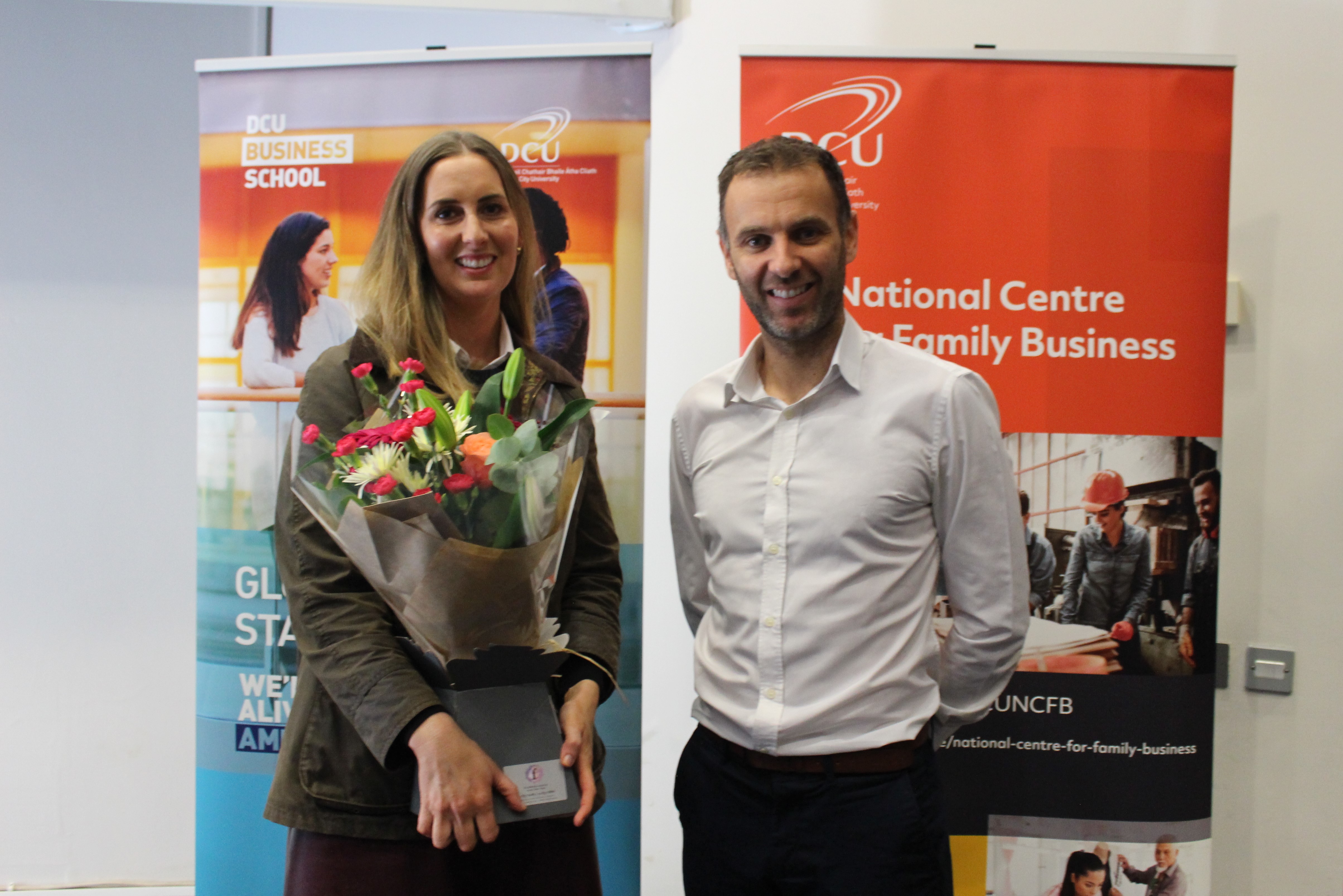 While the catalyst behind the Founders' research into breastfeeding devices was deeply personal, the creation of the Coro came about in response to what Rosanne describes as a 'global breastfeeding crisis'. According to the WHO, only 13% of infants in Europe are exclusively breastfed up to the minimum recommended age of 6 months. Rosanne tells us that while uptake rates of breastfeeding in hospitals "range between 80-90% across Europe", there is a dramatic fall in the proportion of mothers who continue to breastfeed to the 6-month target. First world, typically wealthy countries have some of the lowest global breastfeeding rates, with Ireland ranking among the lowest worldwide in uptake and succeeding to the 6-month target. One of Coroflo's aims to support mothers that choose to breastfeed their infant, by extending the duration of breastfeeding and boosting women's confidence in the process. Coroflo's extensive medical research, led by Dr Helen Barry, has shown that the majority of women cease breastfeeding due to a lack of information about their infants' consumption rates and low confidence in the process. Underweight and premature infants are two cohorts which could benefit immensely from the assistance of the Coro device.
Rosanne's storytelling informed us of the unique challenges start-ups face making it onto the market. Building a business with input from a broad range of sectoral experience is crucial in reducing risk and instilling confidence in potential investors. The team's experience in competing at start-up and small business competition has allowed them to solidify their shared values into the business. Of primary importance is the potential that the Coro device has to contribute to medical knowledge of global breastfeeding. Speaking to the DCU Business School undergraduate class, New Enterprise Development, on Thursday October 24th Rosanne conveyed the strong commitment of the Coroflo team to leading a new wave of medical research in this field. A two-year clinical trial is set to begin in December 2019 using the Coro device and data analytics capabilities. Our team at the DCU National Centre for Family Business are confident in that the outcomes of this trial will prove monumental for the future of global breastfeeding.
Coroflo has received over €4,000,000 start-up funding since its founding in May 2017. The profile of the company grew exponentially with Richard Bransen's support of the start-up's mission following their win in the Virgin Media Voom Tour business pitch competition in 2017. The product is set to launch in Irish pharmacies McCabes & McCauleys in 2020. Thank you to the Centre's partner Beauchamps for introducing our team to Rosanne and highlighting Coroflo's start-up journey.