On Tuesday April 30, the annual conference of Dublin City University National Centre for Family Business will be held at DCU All Hallows Campus, Drumcondra. The Centre's largest event of the year, the conference invites family business owners and members of the public to share in a half-day discussion on the topic of values in business.
Family Business Values – how they translate into business value
Values are often cited by researchers as a key element in decision-making, strategic development, and next generation planning in family run businesses. They are seen as core to the business' identity. So much so that in PwC's 2019 Irish Family Business Report, 80% of the 2,900 family firms surveyed expressed the belief that having a clear sense of values and purpose supports profitability. Worldwide, values play a role in shaping the narrative of families in business.
With this knowledge, the National Centre for Family Business aims to go deeper, and explore how these family values translate into business value.

The morning will see several accomplished family business owners take to the stage to share their insights and stories. Attendees will hear from Chris Musgrave, Vice Chairman of the Musgrave Group; Caroline Keeling, CEO of Keelings; Kevin Sheridan, Co-founder and Managing Director of Sheridans Cheesemongers; and Grant Dennis, Chairman and Managing Director of the Dennis Family Group, a leading Australian property development company.

One of the central aims of the events held by the Centre is to provide business owners with spaces to network and make connections. Such is the aim of the National Conference, which will provide ample space for attendees to connect with peers.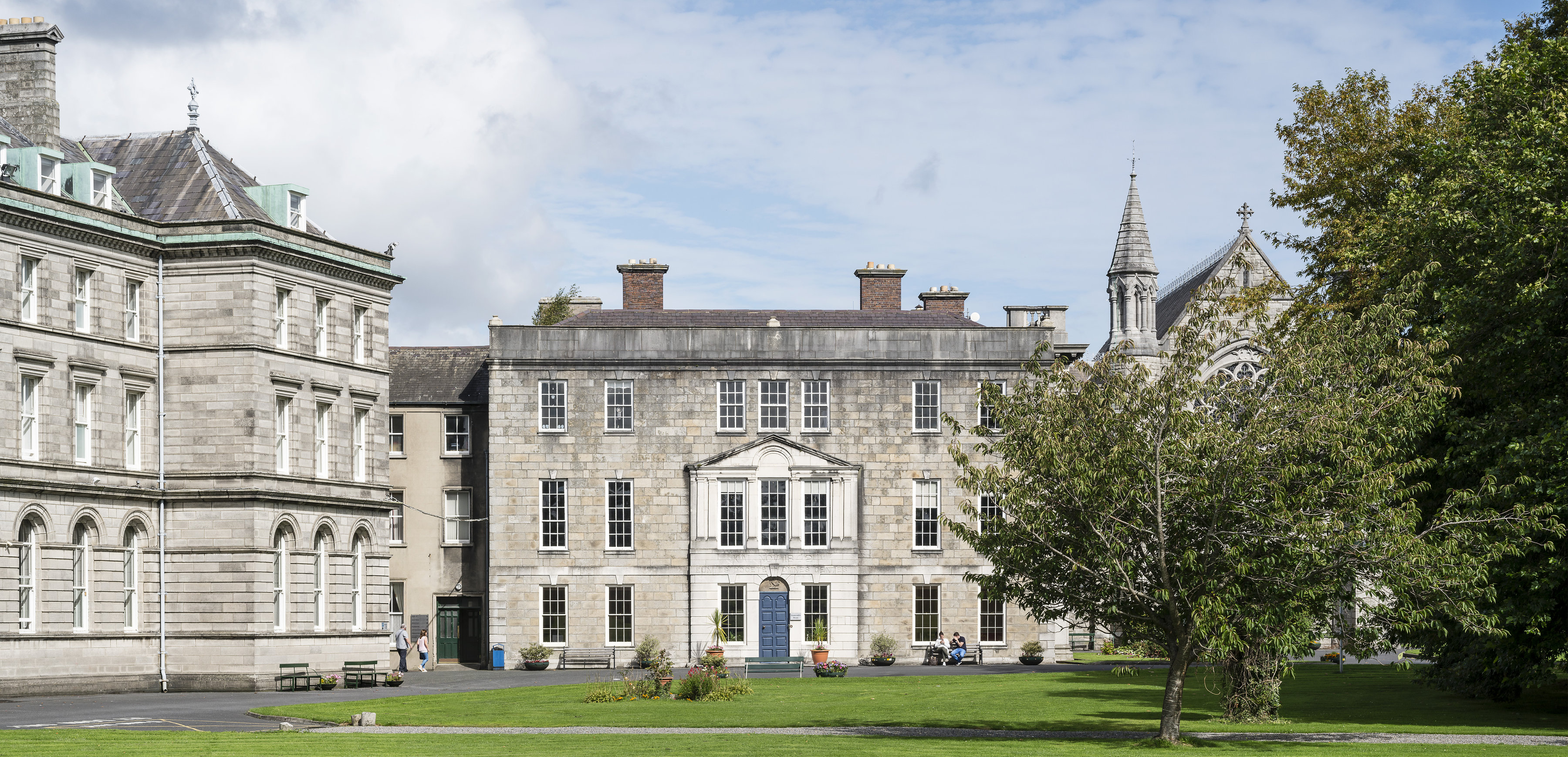 DCU All Hallows Campus, Drumondra, where the Family Business Values conference will take place

A panel discussion will be facilitated by the Family Business Values MC, Gavin Duffy. Gavin is an entrepreneur, well known for his work at RTE and as a Dragon on the hit TV show, Dragons Den. In addition to the speakers, the panel welcomes Orla Cafferty, Director of Datascan Document Services, as well as Catherine Moroney, Head of AIB Business Banking; Shaun O'Shea, Partner at Beauchamps; and John Dillon, Partner at PwC.

Speaking with Bobby Kerr on Newstalk over the Easter weekend, Dr Eric Clinton emphasised the necessity for family business research centres.

"The longevity of family firms is quite poor, and I think that's why we have a centre for family business in Ireland... Only one third of family businesses will make it from the first to second generation" Dr Eric Clinton, Director of DCU National Centre for Family Business
(listen to the full interview here)

Clinton will also be presenting some key insights from research undertaken here at the Centre, with the central aim of providing support to family businesses through knowledge sharing, and encouraging a more nuanced, current understanding of the challenges and opportunities that they face. However, family businesses are complex and filled with intricate dynamics. By focussing on a single topics, such as at this conference – Family Business Values – we will be better able to support the community. And values are central to family owned businesses, in Ireland and worldwide.

"Trust, transparency, and legitimacy are traits that are fundamental to today's consumer. More and more we are seeing consumers concerned with the heritage and legacy of the business and the values they possess. The starting point for any family business seeking to survive across generations is to reflect on the values within the business, those that are driven by the family and those coming from the business. Then asking the difficult question, how do we ensure these values survive over time?" Dr Eric Clinton, Director of DCU National Centre for Family Business

Family Business Values – how they translate into business value is open for members of the public to attend. Registration details can be found here on the Centre's website, or on Eventbrite.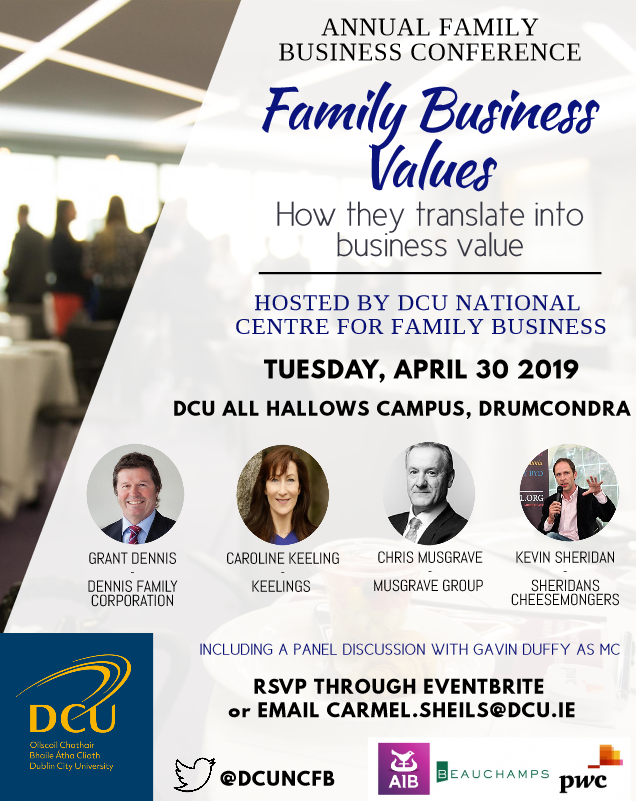 Main photo credit: Nichole Burrows