What are the financial impacts of illness or death on your family business? What are the structural impacts of a permanent loss such as death on a family-run business?
AIB's Head of Customer Financial Planning, Michael Cosgrave, opened the AIB Family Business – Protecting Your Future seminar with a series of questions that present unique challenges to family business owners. Cosgrave encouraged attendees to prepare for the unknown, particularly challenges that can damage family business and cause profound impact on the personal lives of stakeholders. According to Cosgrave, financial planning can offset the severe impact of unpredictable events on the structural and financial security of the family business.
Future-proofing a family business, whether owner-controlled, sibling partnership or cousin consortium, requires members to prepare for sudden changes in family dynamics and put mechanisms in place for conflict resolution. In practice, financial planning for a family business can be a lengthy process. This process should ideally involve every member and key stakeholder in the family business and centre the values, vision and legacy at every stage. Seeking external guidance in areas where a family business lacks expertise is advisable, whether it's drafting the Constitution, preparing for retirement or planning an exit strategy. The seminar demonstrated that planning is simple, when it is done right.
Financial Planning Specialist at AIB, Ronan McEvilly, presented a stark reality of the pitfalls many business owners fall victim to in money and asset management. A short lesson in inflation (dubbed the 'silent thief'), purchasing power and risk assessment demystified the often-inaccessible jargon business owners are confronted with when seeking financial advice. Using visual aids, McEvilly showed the impact unexpected unemployment, poor health and death can have on a family unit's net worth. While family businesses are inevitably confronted with risk from volatile markets in the short-term, permanent or longer-term losses present larger hurdles to overcome. Compare Figure 1 (current net worth) and Figure 2 (future net worth), with the scenarios below to see the drastic impact such losses can cause.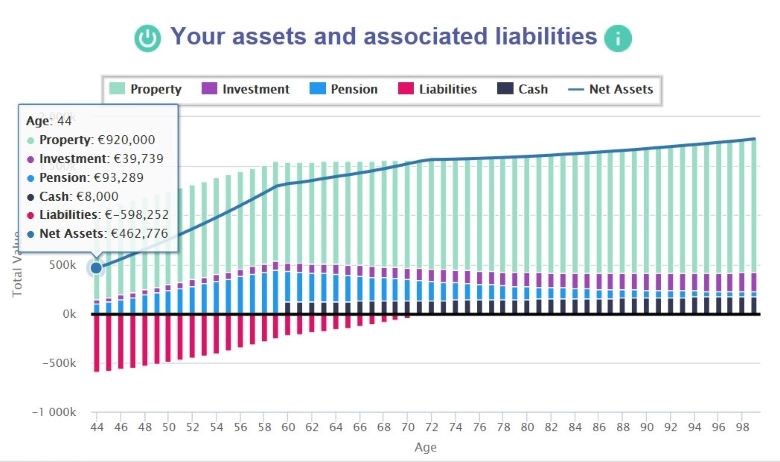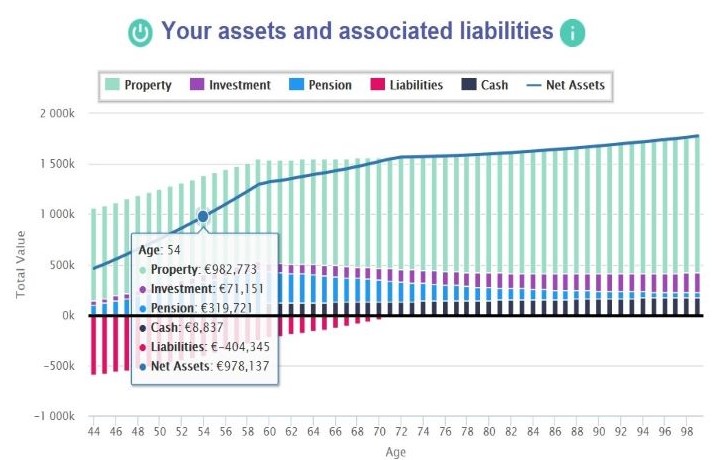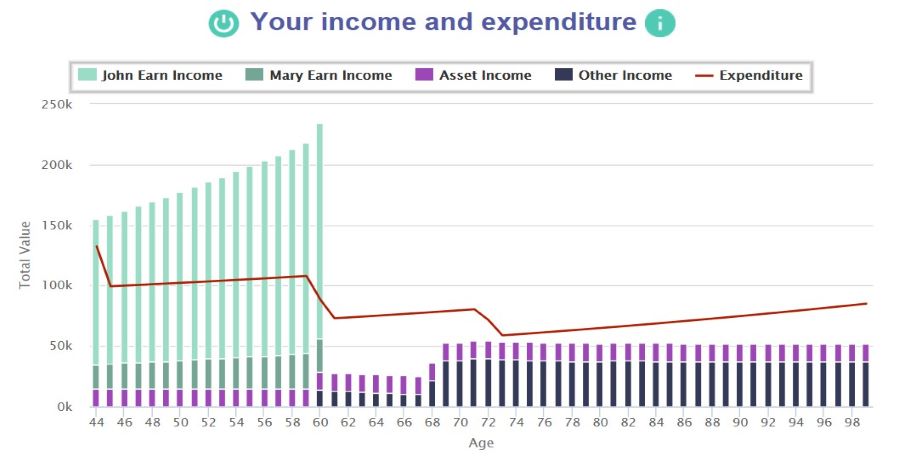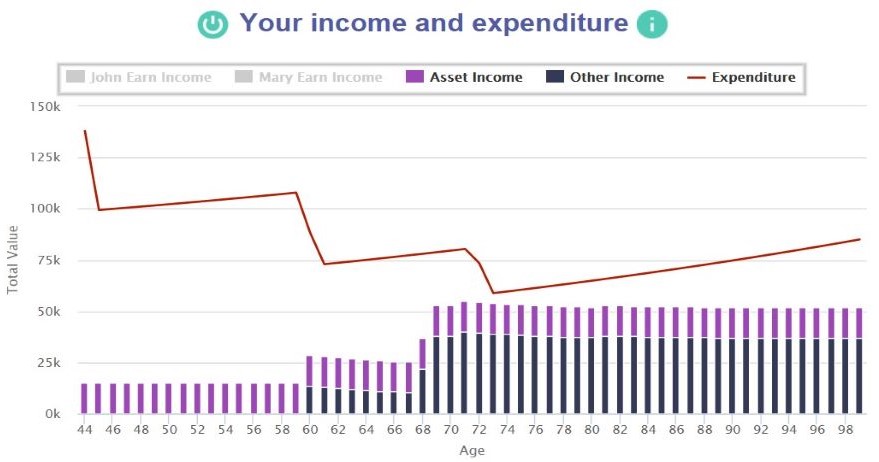 The inevitable risk that families face in running a business is manageable through comprehensive long-term planning. Clíona Molloy, Director of McKeon Group, reflected on the legacy her father passed onto her and brother Tomás. Founder of McKeon Group, Tomás McKeon was a businessman with great foresight, whose careful planning resulted in the smooth succession of the business to his children when he fell ill. Reflecting on lessons learned from this generational transition, Molloy is grateful that her father's values are now intrinsic to the day-to-day running of McKeon Group. Incorporating Tomás McKeon's values into every aspect of governance meant Clíona and her brother inherited not only a successful business from their father but a legacy which authentically represented their family.
Identifying weaknesses or gaps in the governing structures of a family business is vital in guaranteeing succession to the next generation. Dr Eric Clinton of DCU National Centre for Family Business asked attendees to analyse their family business through three pillars of governance – Family, Ownership and Business. Analysing the governance of a family business systematically through these three pillars helps owners to identify knowledge deficits and the need for external expertise. Clinton encouraged business owners to distance themselves from the day-to-day running of their company and to take themselves out of the business to see the 'bigger picture'.
The 3 Pillars of family business - Family, Ownership and Business
Underpinning the first pillar, Family, is the founding story, milestones and values of the business. Opportunities for the next generation rely on the successful management of family relations in the business. Whether deciding to involve in-laws in the company or resolving personal disputes, the family must work together to ensure family dynamics are productive for the business and conducive for growth. The second pillar, Ownership, involves clarification of the roles and responsibilities of engaged family members. For example, can a family member without a stake in the business sit on the Board of Directors? If so, what would the voting rights of this family member be? Putting a strategy in place that speaks to ownership rights, shares and voting rights of members in the family business will assist the family in answering these questions and setting a structure in place to adhere to the consensus reached. The third and final pillar is Business. Clinton noted that family businesses in Ireland are increasingly hiring non-family members onto their Board of Directors. Bringing outsiders into the model will inevitably require some changes, and for many it is advantageous for the business and family dynamics. While this is a conversation which must be had between family members first, it is often necessary in businesses where the next generation are engaged in other employment or where children do not wish to inherit the family business. Maintaining the legacy and core values of the business is no less important in these instances, where the integrity of the family name and continuity of quality goods and services risk being called into question.
The AIB Family Business seminar, Family Business – Protecting Your Future, presented attendees with a concise snapshot of good business practice which has served the longest standing family businesses in Ireland. While the diversity of topics covered would challenge even the most successful of business owners, the consistent message from the experts was simple. It called family business owners to action, to step back and observe their business operations as they are today and determine what steps they must take to achieve their family business aspirations.