Barretstown Children's Charity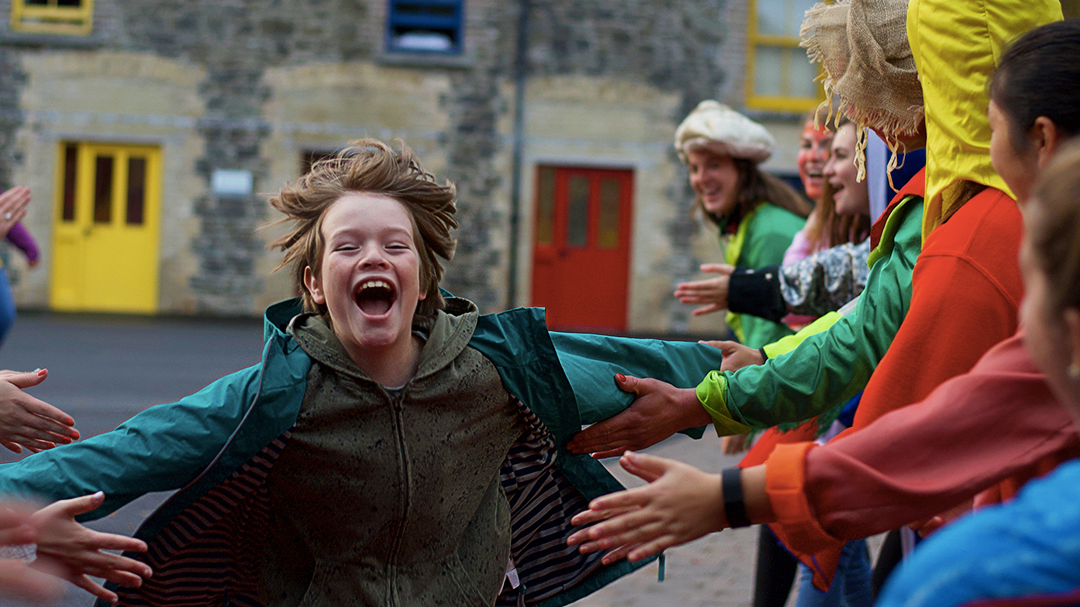 Applications now open for Barretstown volunteering opportunities for Summer 2021
Applications for volunteering for this year's summer camps are now closed
DCU students and staff interested in volunteering for Barretstown camps this summer can now apply for roles at their Family Weekends, Day Camps and Sibling Camps.
Barretstown have re-opened their gates - following COVID 19 lockdown - and are now welcoming families, campers and volunteers once again. 
For people interested in signing up, all new volunteers must commit to a virtual training session on Thursday, July 22nd, from 6.30pm to 8.30pm.
The volunteering requirements are outlined below. To apply, please click here
Family Camps
Barretstown require volunteers on a Saturday from 8.30am to 9pm
Family Bereavement Camps
Barretstown are also running Family Bereavement Day Camps on some Sundays and volunteers are required from 8.30am to 5pm. On the weekends these camps are running, volunteers have the opportunity to sign up for the full weekend and will be volunteering Saturday (Family Camp) and Sunday (Bereavement Day Camp) and will work with different families each day. There is a small bereavement element at the beginning of the day, 'the celebration of life', which will be run by Peter, Barretstown's Bereavement Therapist. Families will then join activities for the rest of the day. 
Sibling Camp
This will run from August 5th to August 8th. Volunteers are required from 10.30am, August 5th, to 12 noon, August 8th. Volunteers are required to be fully vaccinated for this camp as you may be staying in shared accommodation.
Day Camps
There will be four separate day camps taking place in August. As a volunteer, you will commit to all four camps, staying onsite from 8.30am, August 12th, to 5pm on August 15th. You will work with different campers each day. 
Barretstown - SAFETY FIRST
Barretstown has developed a detailed COVID-19 Policy and Plan for the reopening of camps to ensure the safety and wellbeing of families, volunteers and staff.
To ensure that we have covered all aspects for the safe return to programmes, we have consulted, considered and implemented the following:
HSE & Government guidelines.

Our Occupational Health Provider Precision Health Recommendations.
Volunteers must have at least one dose of the Covid-19 vaccine.

You are asked to monitor your temperature for three days prior to your camp session.

Complete a Covid-19 form prior to arrival confirming you are feeling well and have no symptoms of Covid-19.

Attend a virtual volunteer training session which will explain how your camp session will run and the Covid-19 protocols we have in place.

Complete an antigen test on arrival at camp. Anyone who fails the rapid antigen testing cannot partake in the camp.

If you are availing of transport you will be antigen tested before departure on the bus at your collection point. We would encourage where possible that you travel via car as our transport offering may be very limited.
All residential families will be required to have a COVID-19 (PCR) test prior to arrival on site.

If a family member fails the PCR test, the family cannot travel to Barretstown and will be offered another camp. 

All families will be antigen tested on arrival at camp.
The team at camp will undergo COVID-19 antigen testing before each camp.

They have received at least one dose of the COVID-19 vaccination.