Barretstown Children's Charity

Making A Difference for Barretstown - DCU staff and students in action
Making A Difference for Barretstown - DCU staff and students in action
Since the launch of the partnership between DCU and Barretstown in September 2019, a number of fundraising events have been organised by both students and staff for Barretstown
DCU staff and students have raised over €25,000 since the partnership began in 2019.
These include:
Digital Experience Survey for staff and students - The Quality Promotion Office and DCU Students' Union donated €1 for every survey completed and submitted to QPO
A number of DCU students and staff (pictured below) volunteered in great numbers for the Winter Wonderland event for Barretstown ahead of Christmas 2019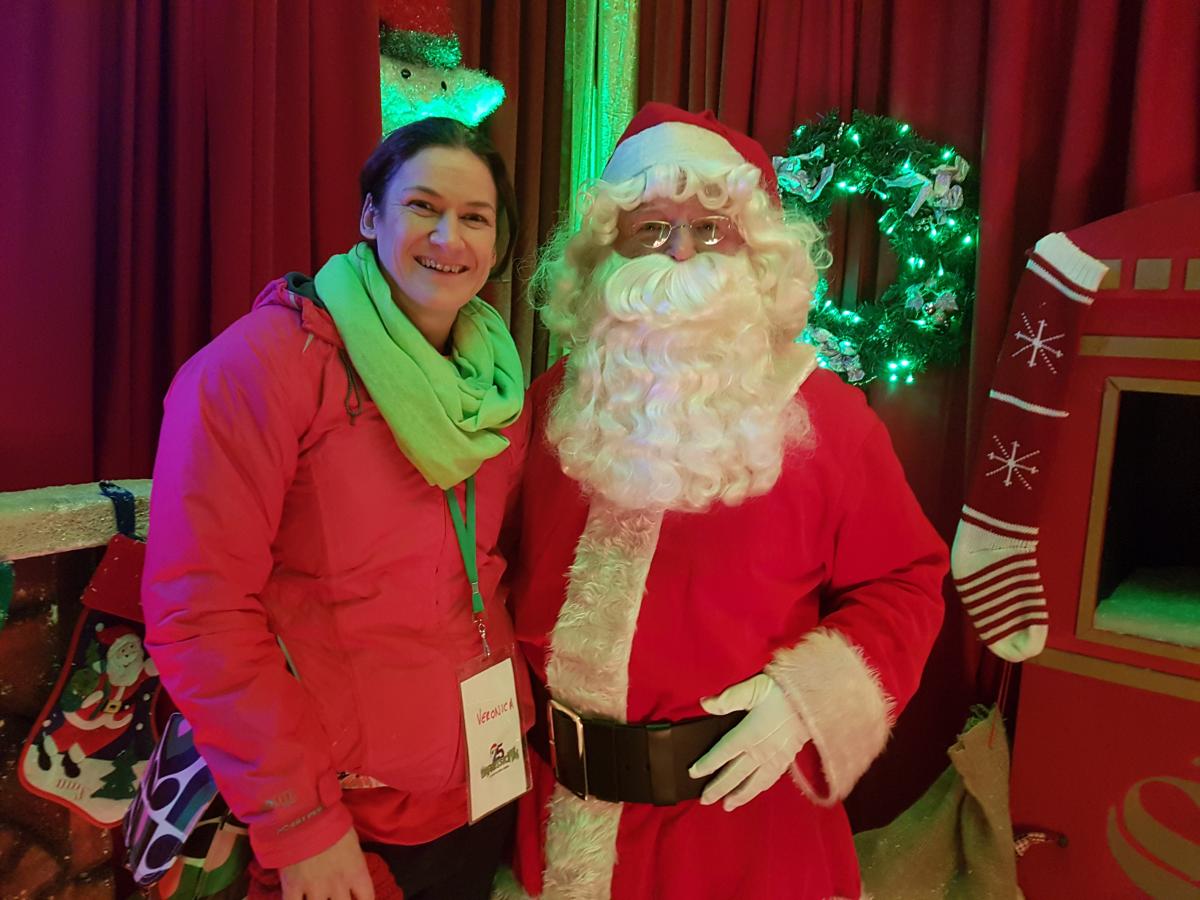 DCU Students Union hosted Game Night in aid of Barretstown
DCU made a donation to Barretstown in lieu of printing/posting Christmas cards
Several units and schools ran Christmas Jumper day to raise funds for Barretstown
The Helix at DCU raised €12,000 for Barretstown thanks to the cast of The Helix panto 'The Three Musketeers' and their designated panto show. The Helix Panto staged a special performance of The Three Musketeers starring Ireland's premier tenor, Paul Byrom (Lord Beautface), Orla Jennings (Daria), Chris Corroon (Dame Lola), along with audience favourites such as Aidan Manion and Colin Hughes, where ALL proceeds raised on the night went directly to Barretstown Children's Charity. You can read more about it here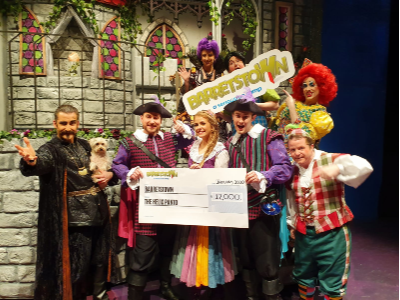 In February, a number of our students and staff (pictured below) took part as volunteers for the Barretstown Family Camp. Click to read their testimonials here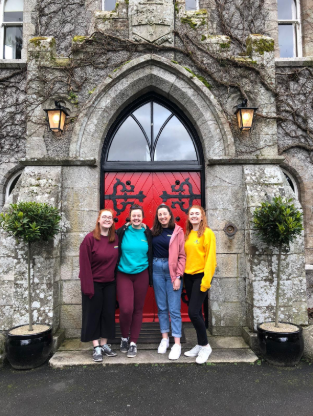 Brains for Barretstown
DCU Barretstown Committee member and DCU Chaplain Fr Paul Hampson organised the 'Brains for Barretstown' table quiz on Wednesday July 29th with colleagues in SS&D.
Paul describes the event:
Some colleagues were in fancy dress. The Prizes included Afternoon tea vouchers for the Cake cafe, and Prosecco and chocolates for runners up and improvers. The afternoon was a huge success raising €2, 500. The funds were matched by the fun we had together as a department. Thanks is due to the Support team,made up of Siofra Kenny, Carol Power, Nora O'brien, Brenda Walsh, Vanessa Wade and myself. I am grateful to my colleagues in SS&D for their generosity and support.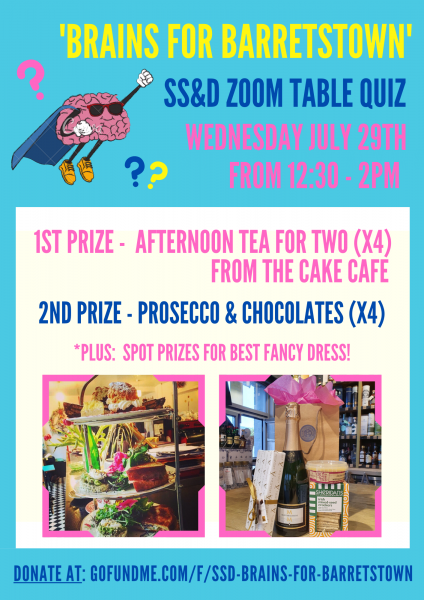 As part of the Climb Every Mountain Challenge, DCU staff raised over €16,000 for Barretstown in Summer 2020.