Barretstown Children's Charity
Barretstown and DCU Partnership
DCU is the first Irish university to engage in a charity partnership of this type, the impetus having come from the 'Our DCU' staff initiative. Staff and students have already raised thousands of euro for this remarkable charity and it is envisioned that the partnership will continue to develop and grow in the coming years
Barretstown offers free, specially designed camps and programmes for children and their families living with a serious illness – supported behind the scenes by 24 hour on site medical and nursing care.
All of the children and families come to Barretstown free of charge.
Everything, including accommodation, food and medical assistance are provided at no cost to the famil
Barretstown is supported by donations and the fundraising efforts of corporate supporters, individuals and community groups. Barretstown is recognised as a centre of excellence in childhood cancer care and other serious illnesses.
The agreement - struck between DCU and Barretstown in September 2019 - gives DCU staff and students the opportunity to 'make a difference for Barretstown' through volunteering, engaging fundraising and academic initiatives. 
Staff and students have already raised thousands of euro for this remarkable charity - it is envisoned that the partnership will continue to to develop and grow in the coming years.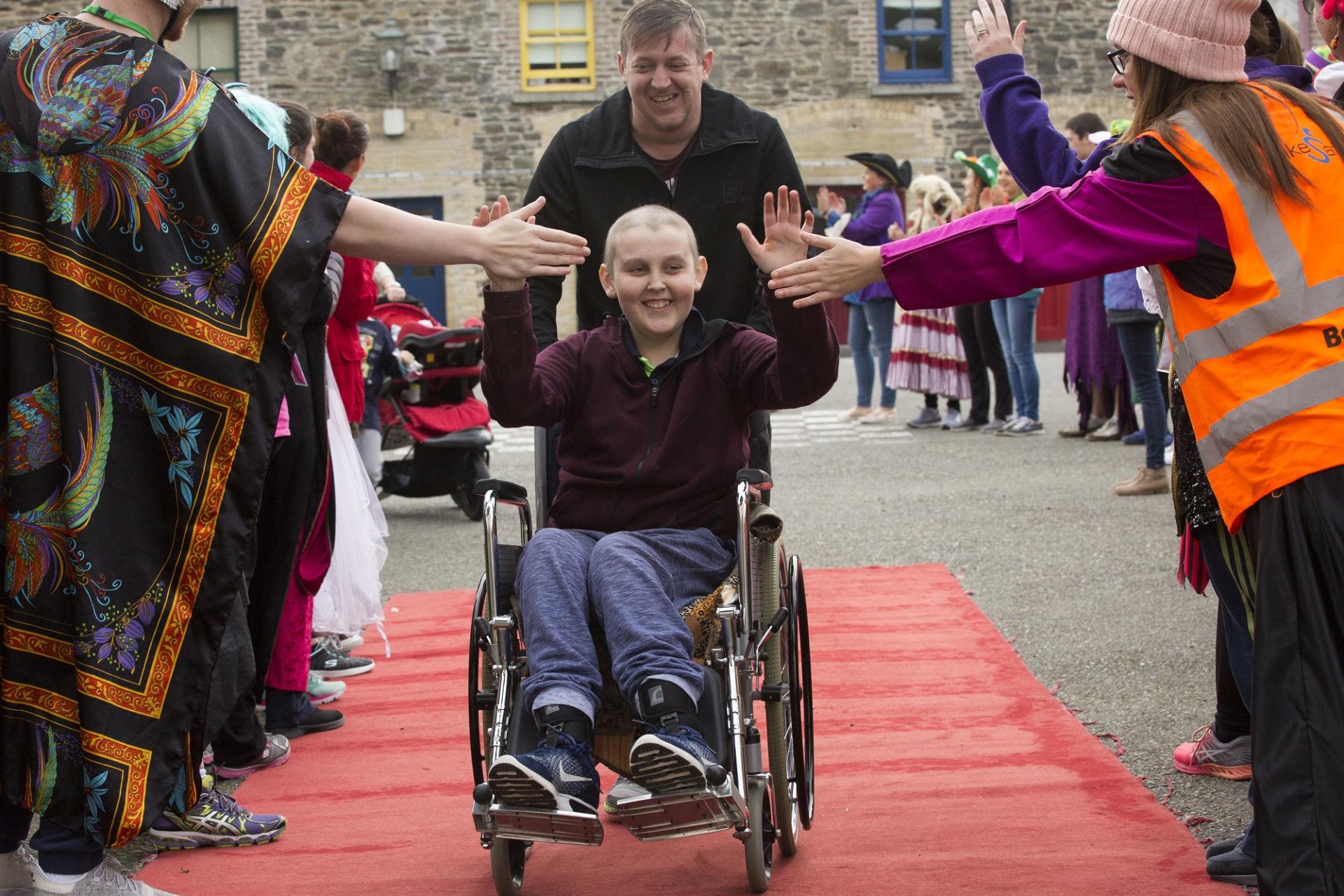 Purpose of the Partnership
To promote and raise funds for Barretstown through a number of joint initiatives run by DCU staff & students.
To increase awareness and understanding of Barretstown amongst DCU staff and students, alumni, retired members of staff and DCU's local community.
To offer DCU students an opportunity to engage with and feel part of this partnership, leading to increased involvement in volunteering and fundraising activities.
To promote a cohesive culture in DCU by offering the University's staff an opportunity to engage in volunteering, skill sharing exercises, team-building and fundraising activities through the partnership.