Disability and Learning Support Service
Registering with the Disability & Learning Support service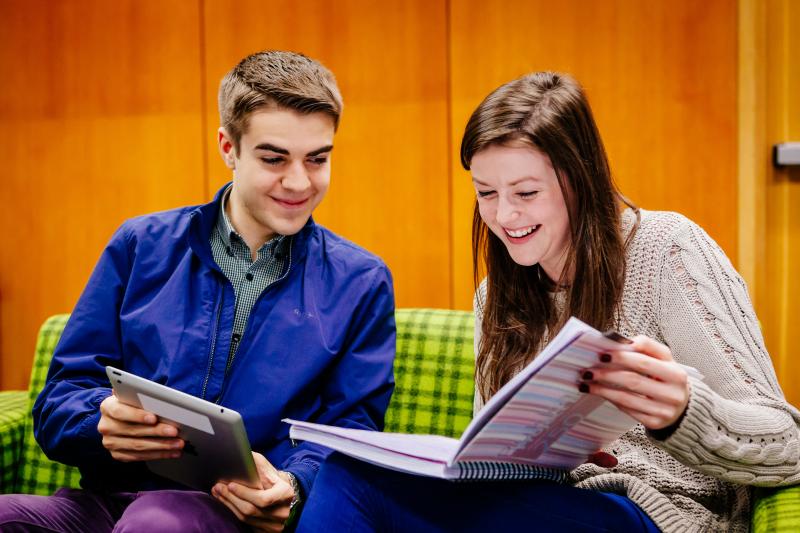 All students wishing to avail of academic supports while studying at DCU must register with the DLSS. Students should register with the service as soon as they start their studies in DCU.
Supports are available to all students, regardless of how they have entered DCU -  for example, if you did not enter DCU via the DARE Route you can still access the exact same support as all other students.
Disability Officers are available on the Glasnevin Campus and St. Patrick's Campus.
The Steps to Registering with the Service:
Step 1: 
You will meet the Disability Officer and a needs assessment will be carried out which will identify any academic supports required during your time in DCU.
The needs assessment is a review which looks at the learning needs of the student. It is used to assess how your disability might affect your study here in DCU,  During the session, the Disability Officer will look at the skills you have and how they fit into your academic studies.  
This information is then used to identify and plan the support options for you. These may include exam supports, assistive technology supports and learning supports among others.
The needs assessment is individually tailored to each student and forms the basis of the supports you will require. It is reviewed and changed as you progress through your studies here at DCU. The information you provide is treated confidentially.
Step 2:
You must provide relevant evidence to support your diagnosis. The list of evidence acceptable for registration with the DLSS can be accessed HERE.
Even if you believe that your evidence of disability is out of date please do still meet with us so we can explore all the possible alternatives.
If you do not have a valid assessment or have not had an assessment, the DLSS can assist in a referral to have one completed as needed.
Step 3:
Once you have registered:
We enter your details into our secure database. This information is available to you on Loop under your Personal Details section.
We inform Registry (Exam Supports).
We contact relevant staff in order to put supports in place.
We may refer you to other services
We will e-mail you from time to time with important information.
Please contact us to make an appointment to register with the DLSS.
Contact: 01 700 5927 or email disability.service@dcu.ie