TKE Conference 2010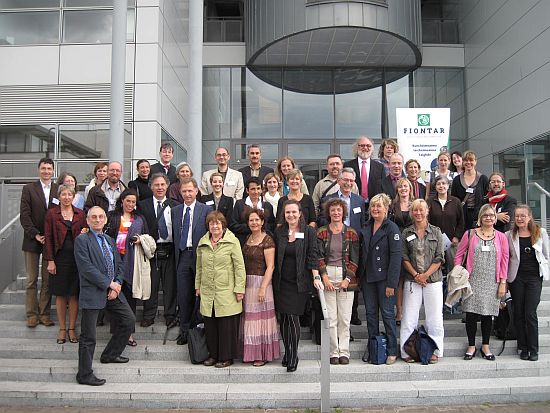 Presenting terminology and knowledge engineering resources online: models and challenges
TKE (Terminology and Knowledge Engineering) Conference 2010
Fiontar, Dublin City University, Ireland
12-13 August 2010 (workshops 11 and 14 August)
Acmhainní téarmeolaíochta agus innealtóireachta eolais a chur i láthair ar líne: samhaltáin agus dúshláin
Comhdháil TKE (An Téarmeolaíocht agus Innealtóireacht Eolais) 2010
Fiontar, Ollscoil Chathair Bhaile Átha Cliath
12-13 Lúnasa 2010 (ceardlanna 11 agus 14 Lúnasa)
This conference was held the week before the ISO TC37 meeting in Dublin. and was organised by Fiontar, DCU and the Association for Terminology and Knowledge Transfer (GTW), in cooperation with Termnet and other associations and consortia, national and international organisations.
Local organisers: Fionnuala de Barra-Cusack and Úna Bhreathnach. Tel.: 353 1 700 5614.
Conference Topics & Aim
The topic of this conference was the promotion of knowledge and technology transfer for special language communication on the basis of terminological procedures and data. It focused in particular on the theme of presenting terminology and knowledge engineering resources online.
Presentations
For copies of papers and presentations given at the conference, please contact the individuals concerned directly.
Conference Proceedings
A booklet and CD-ROM of the conference proceedings are available for sale and cost €15. To order a copy please contact Edel Ní Mhuirthile, edel.nimhuirthile@dcu.ie +353 1 700 6577. To pay by wire transfer please find account details below.
Bank: AIB 7/12 Dame Street, Dublin 2.
Account Name: DCU Conference Account
Sort code: 93-20-86
account no: 91765215
IBAN: IE88 AIBK 9320 8691 7652 15
BIC: AIBKIE2D
Account Name: Dublin City University Conference Account
When completing the Bank Transfer, it is very important to quote "S02013" in the Remitters Message to Beneficiary.